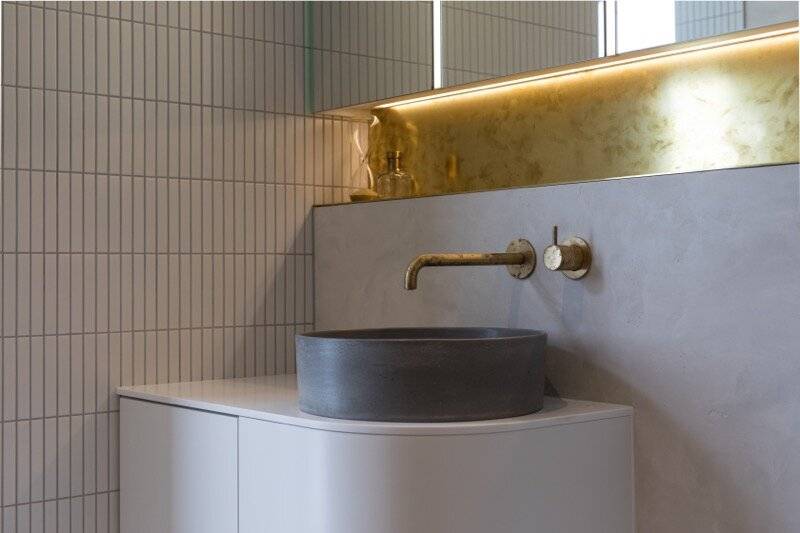 INSIDE A REIMAGINED BATHER'S PAVILION
Author Amy Mills / Published: Jan-29-2020
Auckland-based boutique architectural practice Lloyd Hartley Architects are known for their thoughtful, bespoke approach to a broad range of projects in New Zealand.
So, we were thrilled to learn the talented Mike Hartley and Ben Lloyd chose one of our handcrafted concrete Halo basins from Plumbline for a recent apartment renovation in one of Auckland's hippest suburbs, Ponsonby.
Whilst the existing main bathroom was functional, Ben tells us a full renovation was required as there was very little storage and the space had no redeeming materials or finishes.
"The bathroom is accessed from both the master bedroom and living areas so it needed to be welcoming and luxurious with plenty of storage to conceal the usual bathroom paraphernalia," Ben told Concrete Nation.
"We wanted soft material finishes so the space didn't feel too sterile and to then set those off with some brass detailing which will patina over time.
"The Concrete Nation basin fits this brief perfectly and complements the textured plastered walls, matt white mosaics and the brass."
The team also used Buddy Tapware from Plumbline, mosaic tiles from Artedomus, Ambitec for the plastered walls, cabinetry by DBJ and lighting from Inlite.
Take a look at the final result below, and thank you to Lloyd Hartley for including our Halo Basin in Dark Charcoal in this beautiful renovation.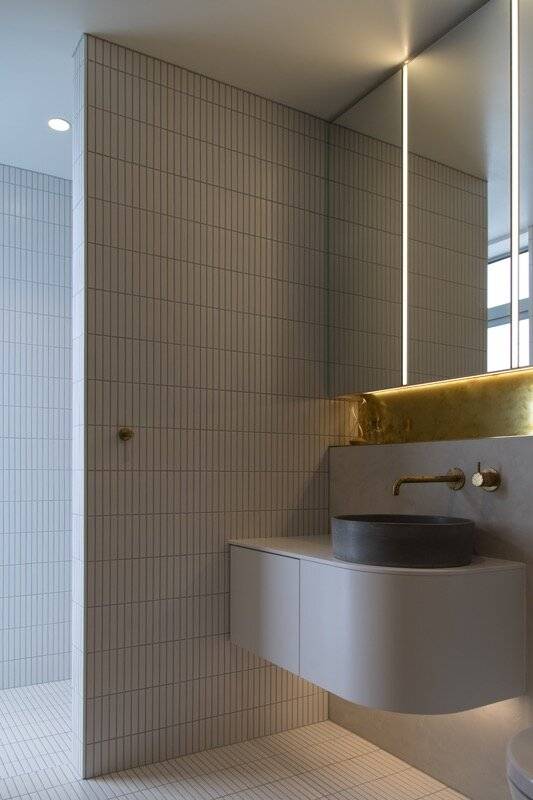 CONCRETE NATION + ARCHITECTURAL DIGEST
Author Amy Mills / Published: Jan-22-2020