C|N INSPIRING SPACES: PARAMOUNT HOUSE HOTEL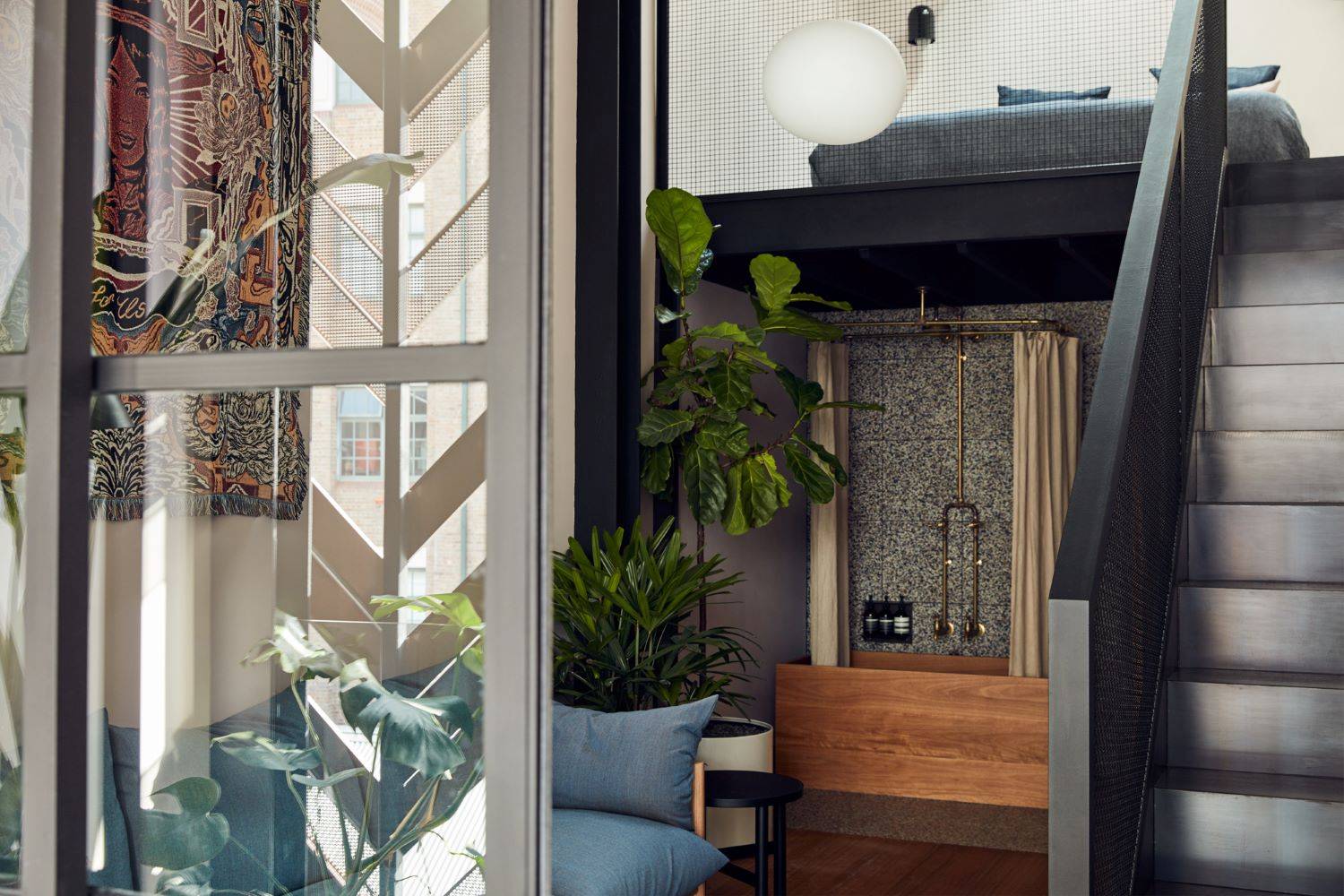 INSPIRING SPACES: PARAMOUNT HOUSE HOTEL
Author Amy Mills / Category Architecture / Published: Apr-30-2021
Concrete Nation recently flew to Sydney to meet with our retailers in their beautiful showrooms across the city, pop into Earp Brothers Alexandria showroom to discuss an upcoming collaboration - watch this space - and meet clients about a few exciting C|N projects.
We stayed at Paramount House Hotel on Commonwealth Street in Surry Hills, designed by Breathe Architecture, which has been created with a sense of place philosophy.
As you would know, we are a little obsessed with boutique, design-led hotels here at Concrete Nation and this 29-room neighbourhood hotel, located in a reimagined 1930s brick warehouse and 40s office building, the former headquarters of Paramount Pictures Studios, certainly did not disappoint.
The fact that Paramount House Hotel is opposite Chin Chin – yum! - aside, you instantly feel immersed in this carefully considered space from the moment you arrive.
The welcoming foyer is a lively social space with a concrete reception desk embossed with 'permanent vacation', the adjoining Paramount Coffee Project, which offers some seriously good coffee and eats, a fun retail store and attentive staff decked out in Worktones outfits.
We were lucky enough to be upgraded to a two-level Loft room, which featured a Japanese-style native blackbutt bath – paired with playful terrazzo and Aesop amenities - lush indoor plants and a glass sliding door leading out to a private balcony for reading, drinking and reflection - or a bit of everything.
Stairs led up to a mezzanine level bedroom with a skylight to enable natural light to flood in and a ridiculously comfortable bed adorned with indigo-coloured French linen and cool artwork on the walls.
We really appreciated the design details throughout this inspiring space, and, in an Airbnb world, the thoughtful approach to hospitality reflected across this inspiring property.
Bravo, Paramount House Hotel. Thank you for having us.
Images: Sharyn Cairns + Tom Ross.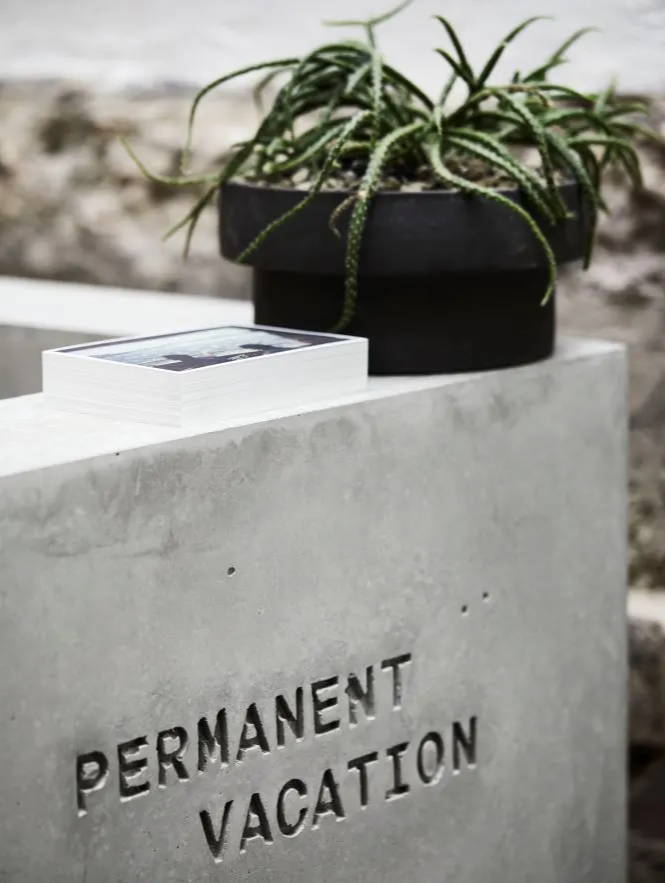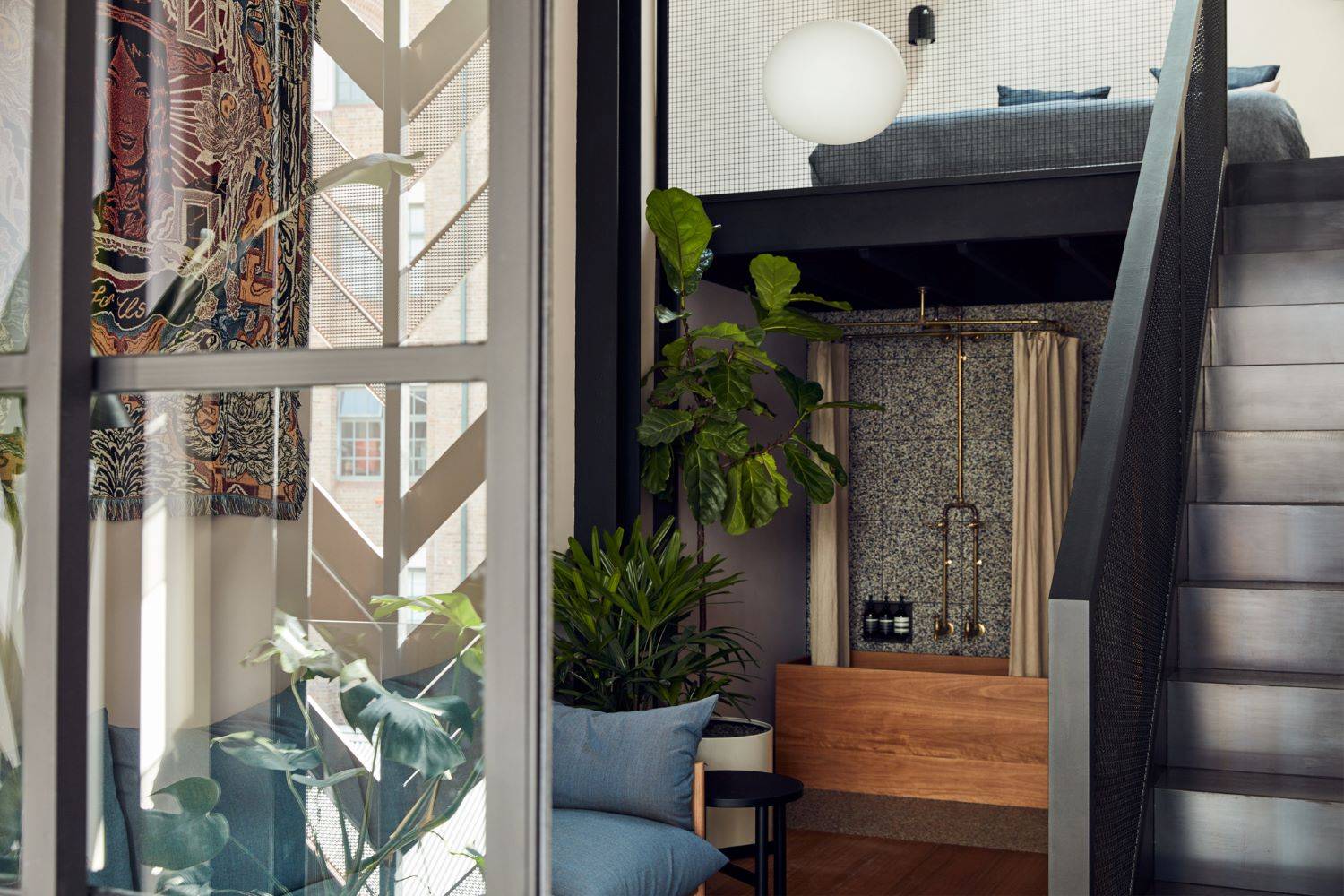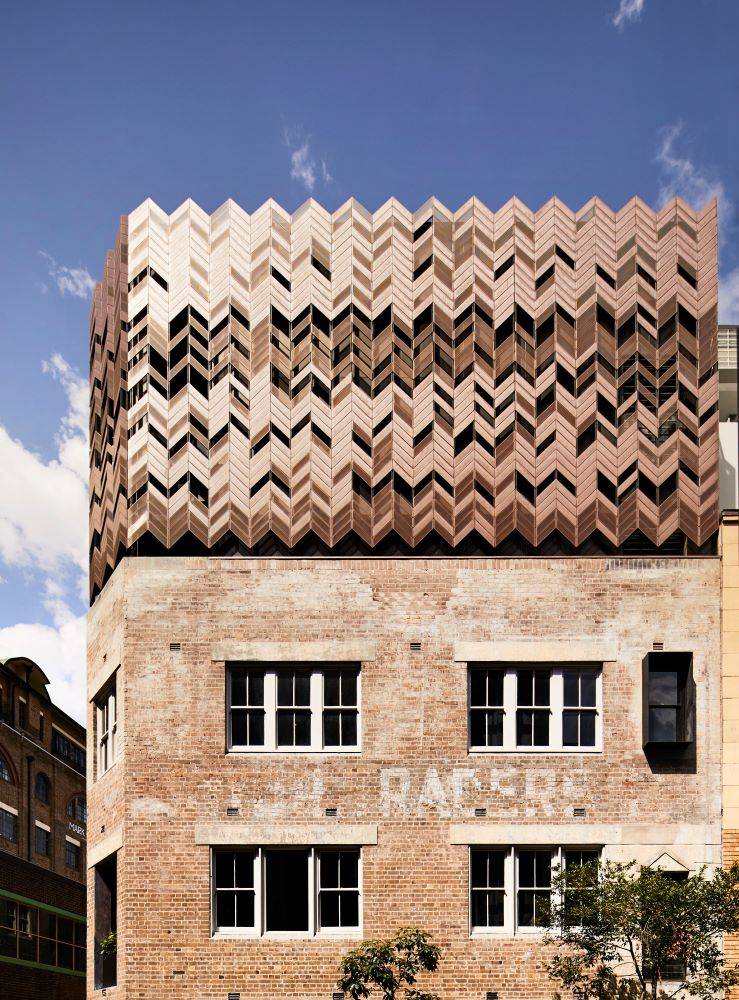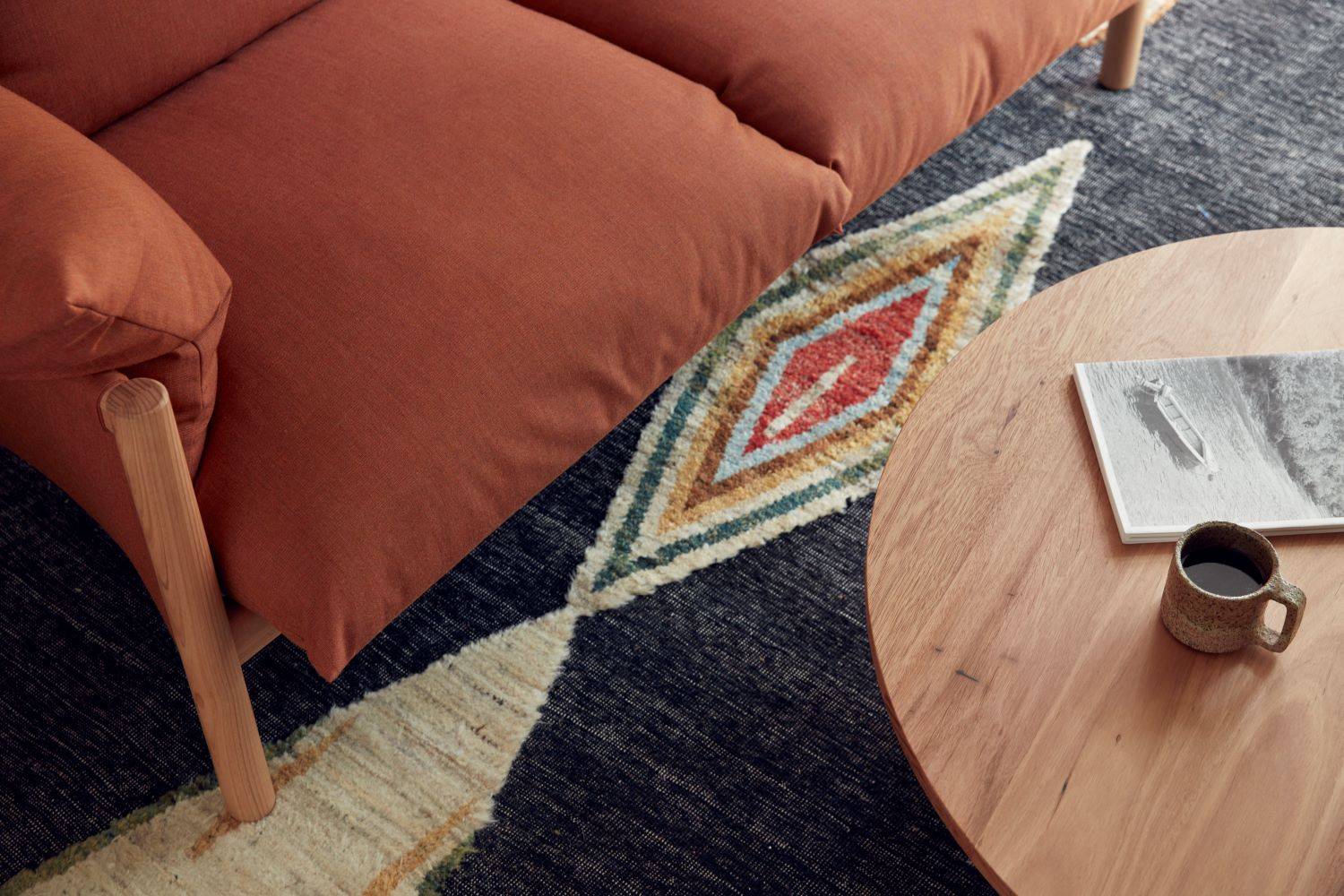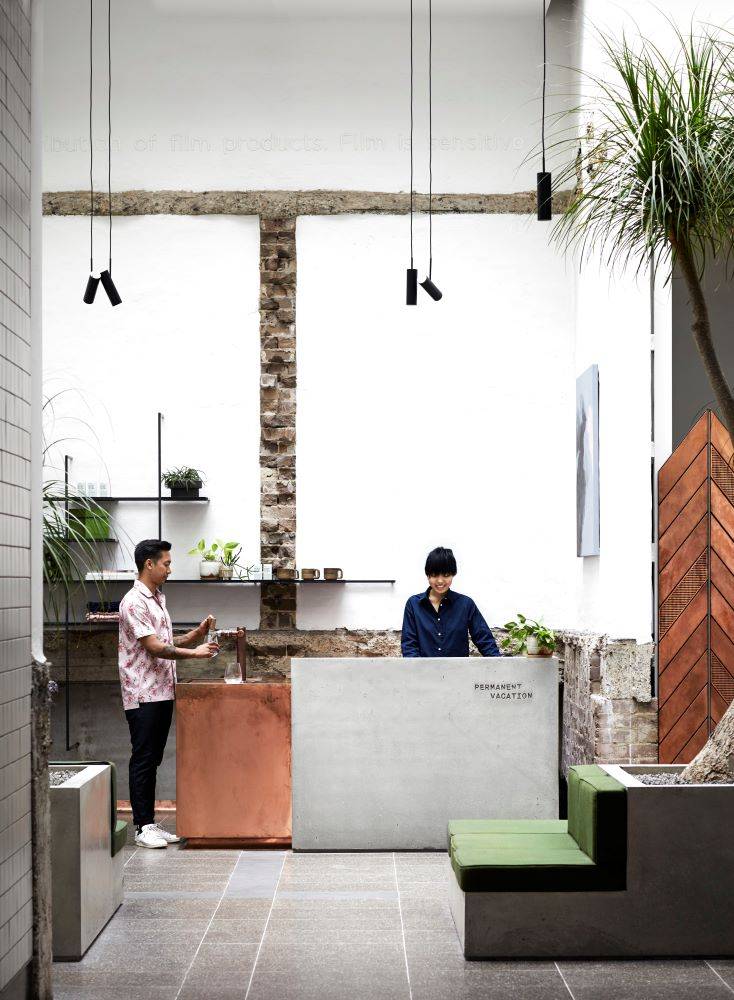 Author Amy Mills / Category Architecture / Published: Apr-15-2021