CN HOME TOUR: AN EARTHY COASTAL CASA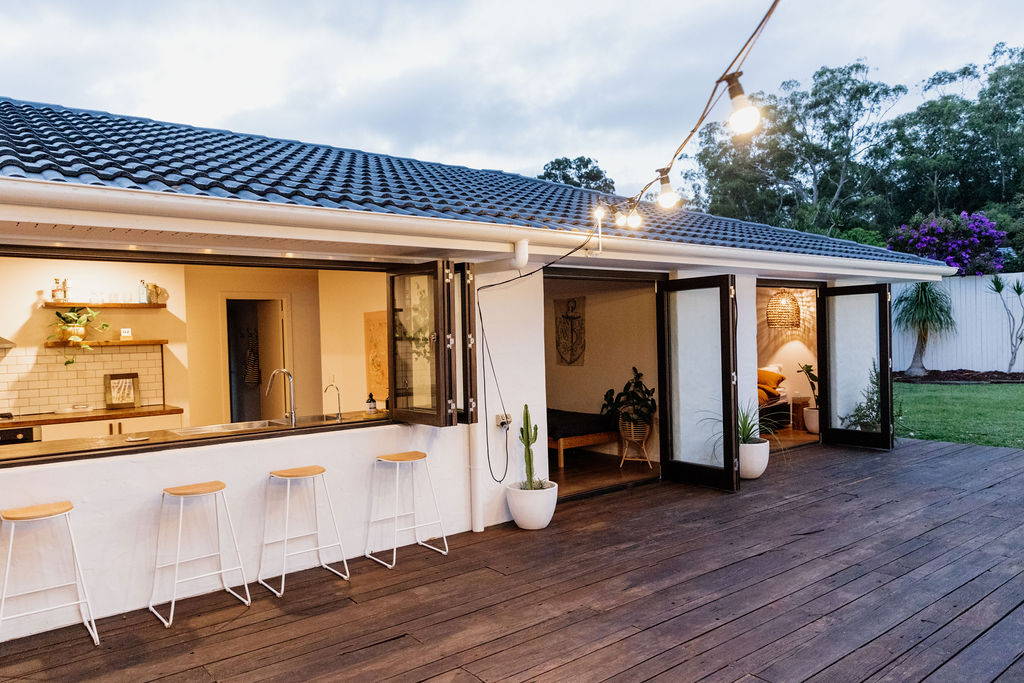 CN HOME TOUR: INSIDE AN EARTHY COASTAL CASA
Author Amy Mills / Category Architecture / Published: Mar-04-2021
Here at CN HQ, we do love a home tour and often feature our favourite projects and unique properties around the globe for a fortnightly dose of home inspiration.
This week, we thought we would turn things around and take you into the homes of CN's very own team, starting with CN's Content and PR Manager, Amy Mills.
Amy's earthy family pad is tucked away in the hip locale of Miami, close to the beach and slew of cool distilleries, breweries, restaurants, the Craft Parlour and creative co-working spaces like Hotel Miami.
With its textured, undulated render, cacti and repurposed timber sourced from old bridges in Northern NSW and Brisbane, Amy's casa is inspired by her world travels and love of entertaining and gathering loved ones together in a warm, open-plan space.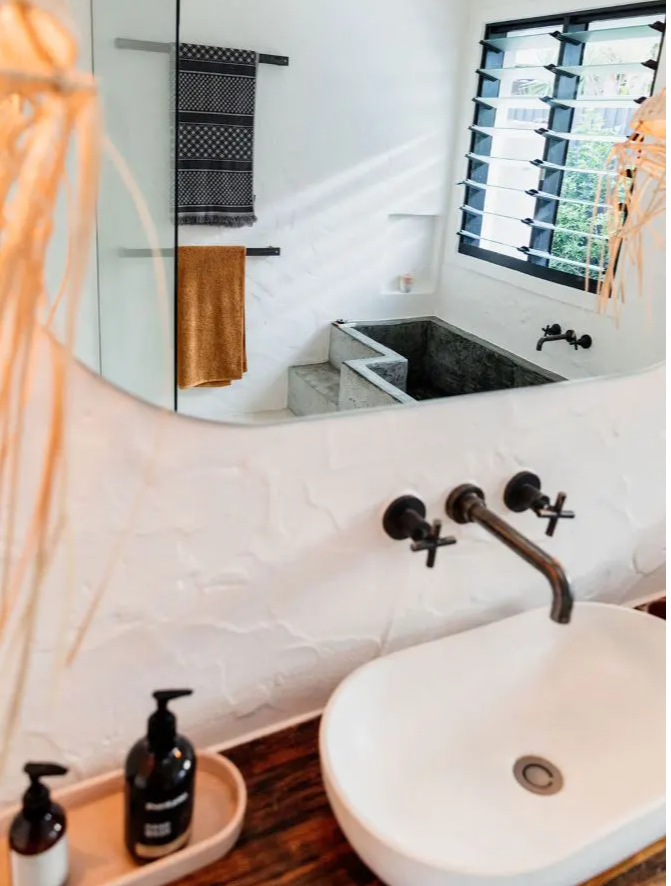 Her young sons, Sunny and Ziggy, are in their element on the half pipe on the hardwood timber back deck, and there's a quirky pirate ship fort in the backyard and a lot of space to run around.
Of course, the rad pad features Concrete Nation pieces including an Arc Basin in Snow White [above] in the main Tulum-inspired bathroom, a Cube Basin in French Grey in the ensuite, our new concrete soap dishes, and a hand-packed Malta Basin in Nude, used as a planter in the living space.
Travertine tiles, the pendants in the main bathroom and the Moroccan-inspired entry tiles were sourced from Concrete Nation's retailer, Three Balls Red.
The kitchen, the heart of the home, has an enormous timber island bench, perfect for entertaining and connecting with loved ones. Timber bifold windows and doors seamlessly integrate the inside and out perfect for the Gold Coast's glorious sub-tropical climate.
With many creative friends, Amy's casa features art by artist and poet Tess Guinery, ceramics galore by Miami ceramist Thrown Pottery, conversation cards by K With Heart and treasures sourced from talented local designers at Australia's best boutique designer market, The Village Markets, held on the first and third Sunday of the month, just a short bike ride away.
And for those clients considering a sea change to C|N's beautiful and evolving surf city, Amy's character-filled abode has just hit the market.
We're just saying...
For more details, click here.
All images: Kirra Smith.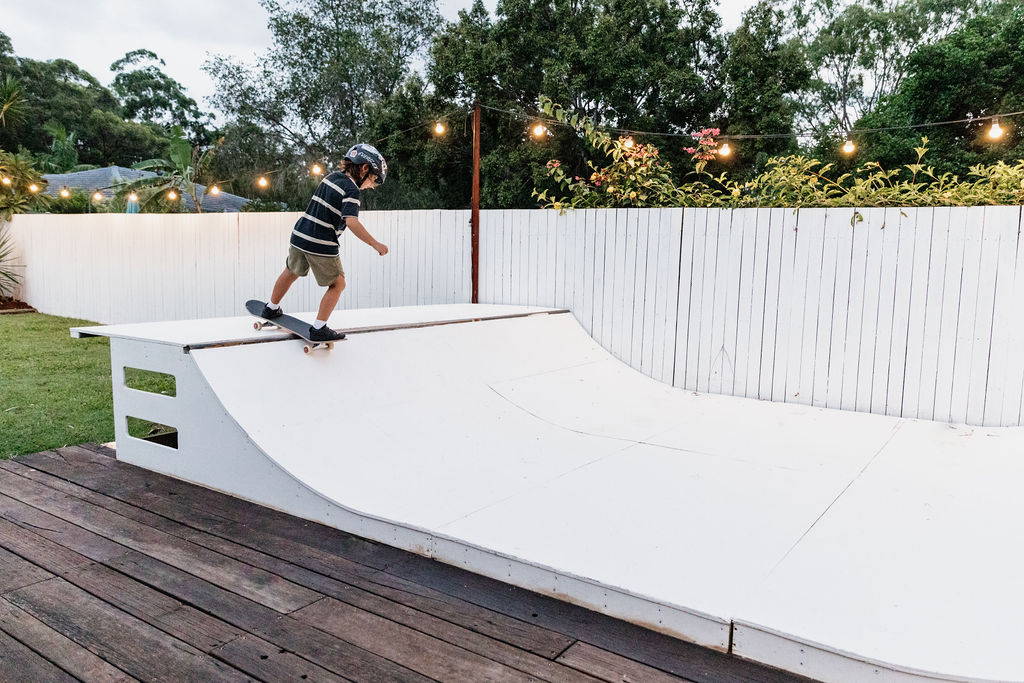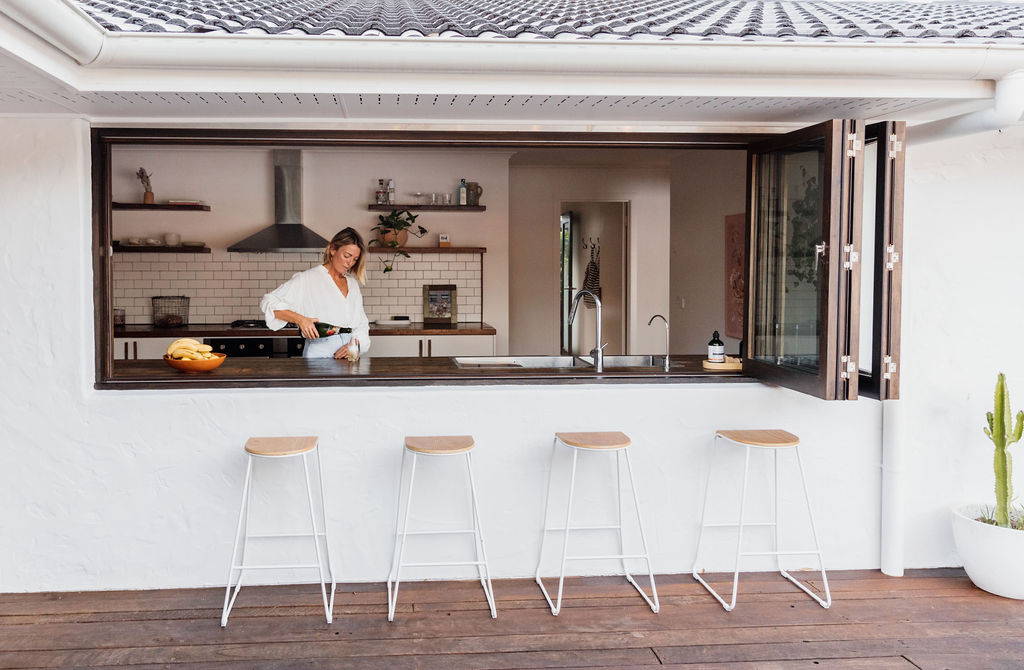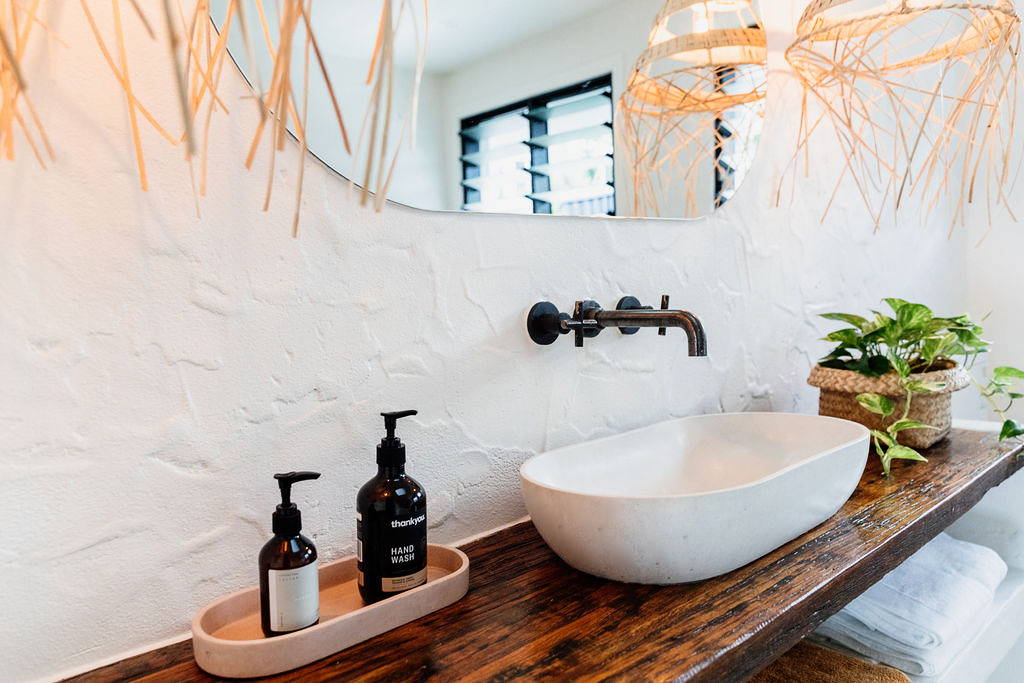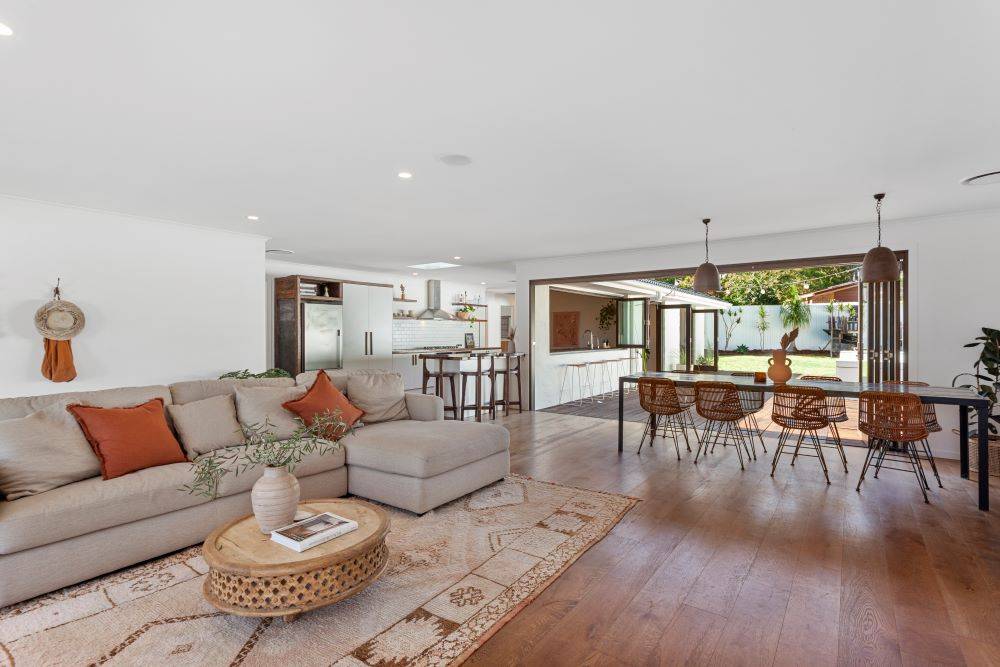 Trends CN loves: earth tones
Author Amy Mills / Category Architecture / Published: Feb-25-2021