CN|HOME TOUR: ARCOS BY GRAYA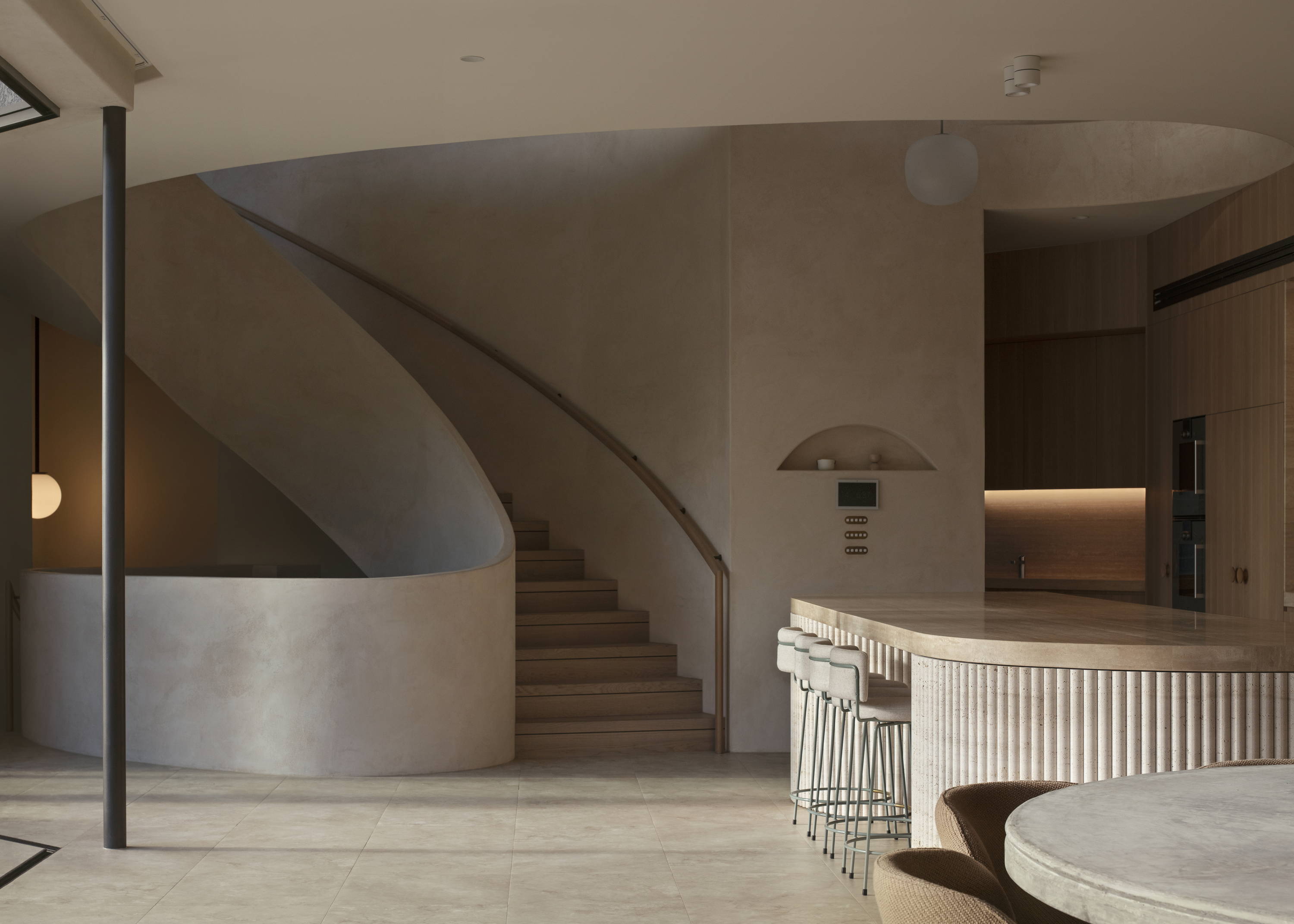 C|N HOME TOUR: ARCOS BY GRAYA
Author Amy Mills / Category Architecture / Published: Apr-01-2021
Every now and then, a project comes along that is so special and inspiring, the entire Concrete Nation team is blown away.
Such was the case with ARCOS, the Queenslander-turned-European-inspired dream home of Rob Gray, who runs successful Brisbane-based construction and development company GRAYA, and his wife Meghan.
The C|N team handcrafted four Halo Basins and two Malta Basins in our beautiful new Oyster hue and a Como Basin in Greenstone for ARCOS, which is Spanish for Arches, located in the hip surburb of Paddington.
We caught up with Rob to chat about this remarkable project, built by GRAYA and designed by Joe Adsett, and why this is finally his forever home.
Images by David Chatfield.
Congratulations on the completion of ARCOS. Would you say this was your largest and most challenging project and why?
Definitely the most challenging and complicated home to date - we really wanted it to look unique and we tried a lot of new ideas for the first time.
Incorporating the charm of a pre-war Queenslander with European-inspired design is an interesting choice. Can you share your initial vision for the project?
We wanted a home that felt like we were at an international hotel, a home away from home.
We read you chose all of your favourite elements from previous projects and incorporated them into this build. What is your favourite part of the home, and what are you proud of?
We love the ensuite, it's an amazing and totally unique space.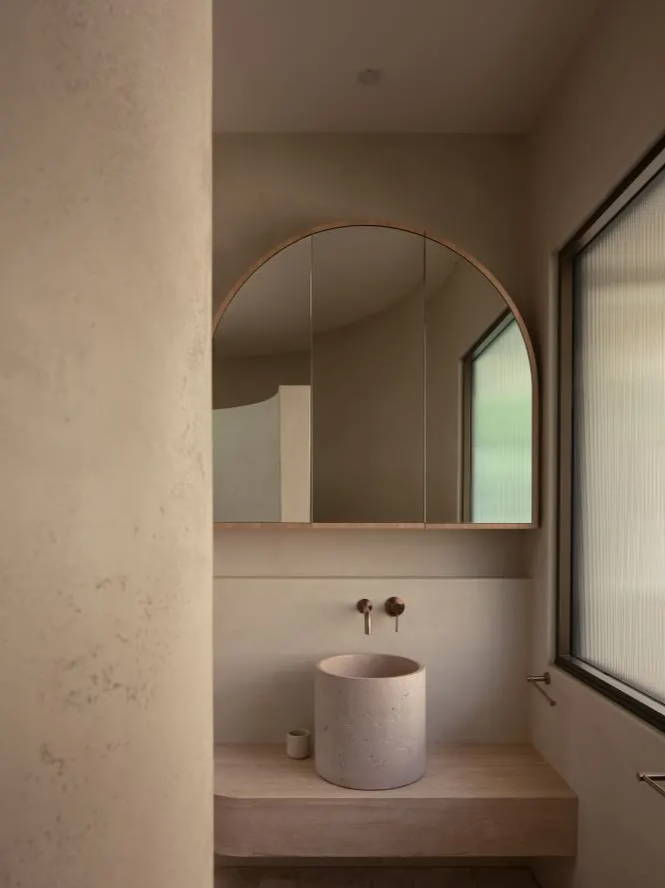 Spiral staircases are certainly having a moment in the design space. How do you design and build a showstopping spiral staircase that it is sculptural and beautiful but not overwhelming?
The staircase is an evolution of about six design revision outcomes. We're very happy with the end result.
Why did you decide to incorporate architectural concrete into the build, and why Concrete Nation?
Concrete Nation basins complimented the overall look and feel of the home. We wanted something natural and not a standard manufactured look.
You and Andrew and the GRAYA team turn over many properties. Is ARCOS the forever home?
It is definitely our forever home. We designed the home to suit us in 10 years time, not just now.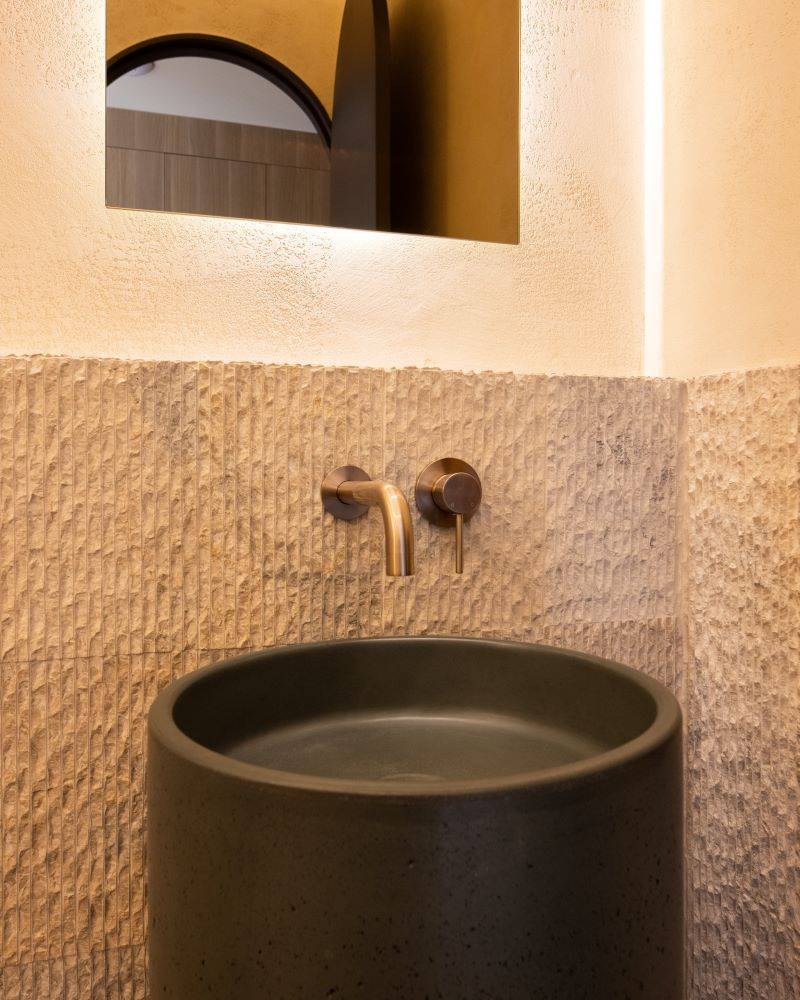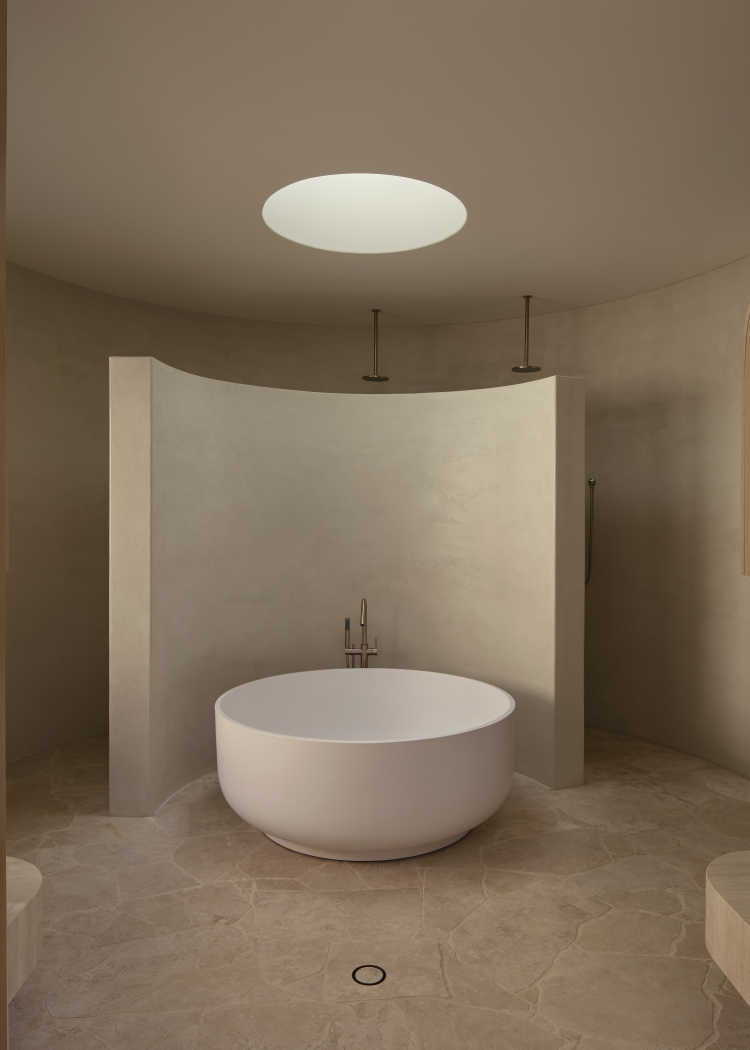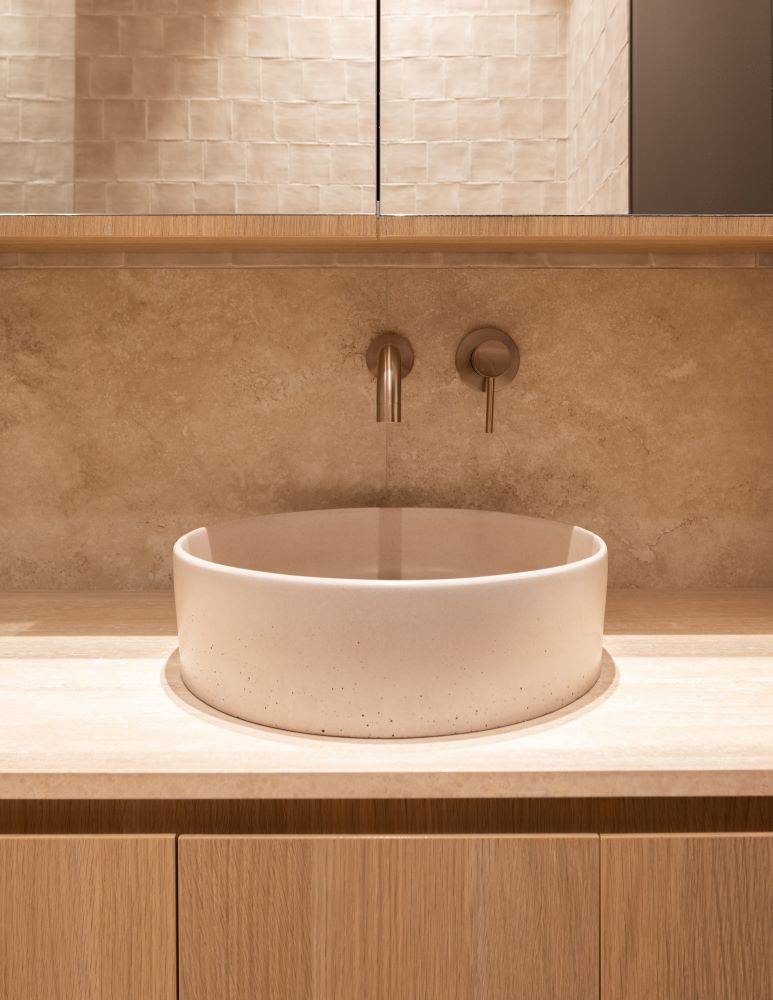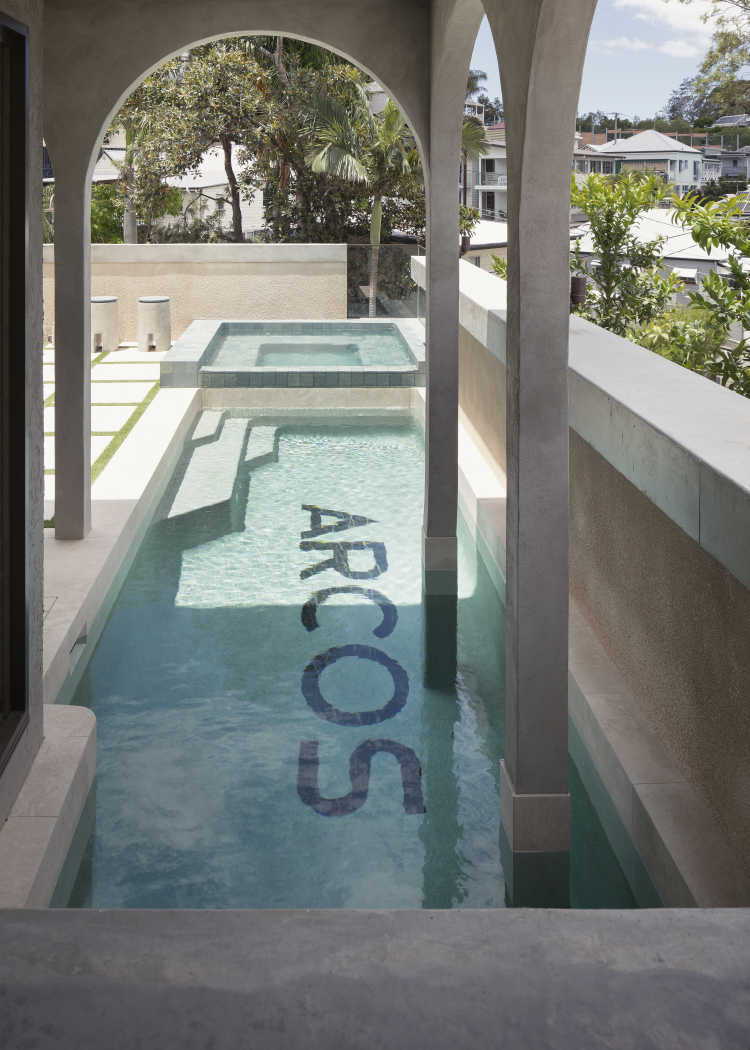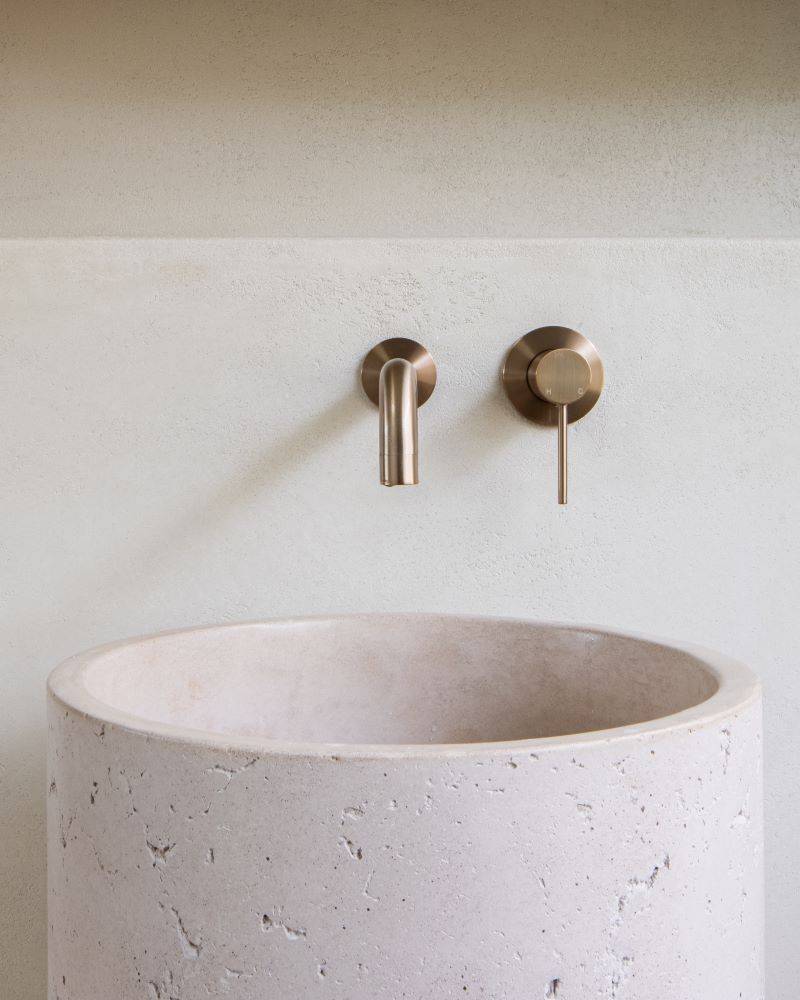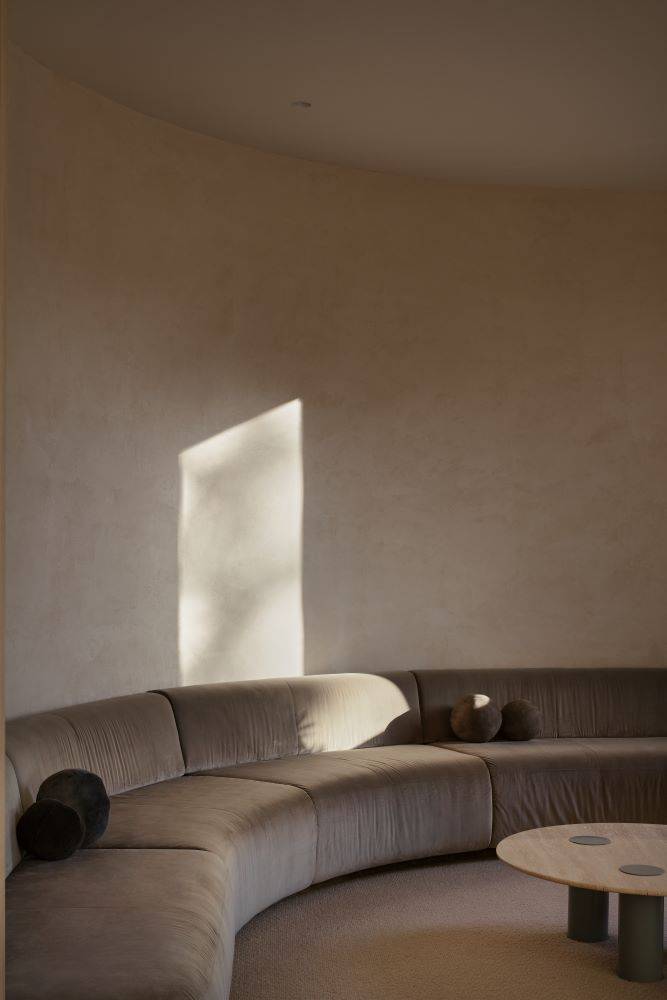 Author Amy Mills / Category Architecture / Published: Mar-25-2021
C|N Home Tour: The Tea Tree Project