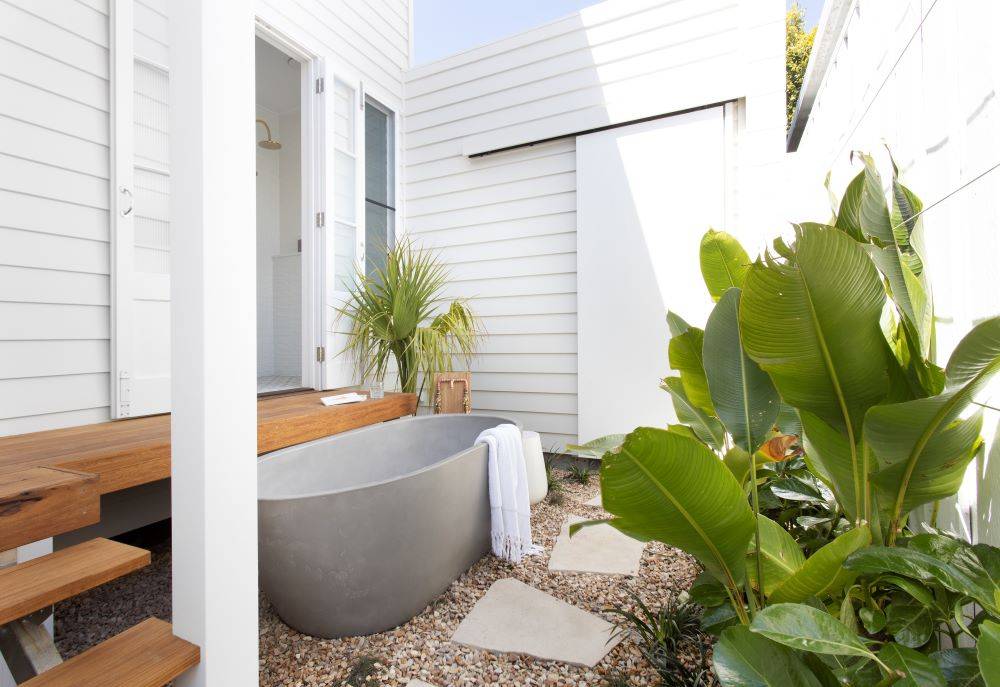 Author Amy Mills / Category Architecture / Published: Dec-17-2020
Here at Concrete Nation, we believe that in a tech-driven world, true luxury is enjoying a long, luxurious soak in a freestanding outdoor bath tub under the stars - preferably with a beautiful mountain or coastal vista - with a glass of bubbles or vino in-hand and absolutely nowhere to be. Sigh.
Needless to say, we adore seeing our clients use our two freestanding concrete bath styles, Oasis and Valencia - with more to come in 2021 - in their outdoor spaces.
One of our favourite projects is the Elder Villas by The Halliday [pictured above] two design-led beachside retreats tucked away in the desirable locale of Burleigh Heads on Queensland's Gold Coast.
Owner Yvonne Pretti opted to use CN's iconic Oasis Bath in French Grey for both villas. Hidden away in ultra-private tropical courtyards with custom decking and Astra Walker tapware, a soak in these alfresco tubs is the idyllic way to end any day, right?
In a nod to bathing alfresco, we've found some incredible outdoor bath tubs to inspire you to take the plunge - like the hot tub at the architecturally-designed Kimo Estate [right] - and create your very own outdoor oasis at home...
You're welcome!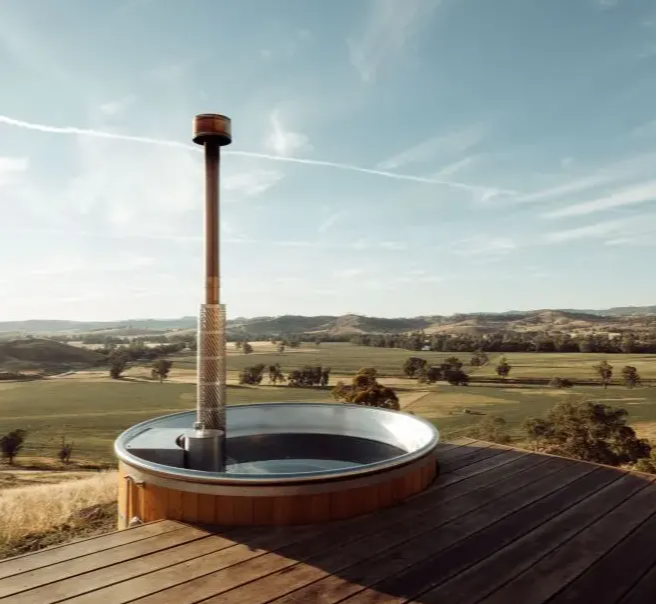 Author Amy Mills / Category Architecture / Published: Nov-25-2020