CONCRETE + SUSTAINABILITY

CONCRETE + SUSTAINABILITY
Author Amy Mills / Published: Mar-19-2020
When we launched Concrete Nation eight years ago, we wanted to create the finest, ethical, high-quality products that were safe for our clients and the environment.
Many of you don't know about what sustainability measures we have in place so we thought we'd let you know that we use a zero VOC concrete composition and our handcrafted products are sealed with a food-safe, UV stable, low VOC sealer.
We refrain from machinery-aided manufacturing and last year made the switch to renewable energy with our HQ now run entirely on solar power, which we're very proud of!
While the production of concrete materials can be considered environmentally unfriendly, we believe our handcrafted pieces are a sustainable choice for any home or commercial space.
"One big difference between traditional concrete and GFRC is that GFRC uses less cement and more recycled materials," says Concrete Nation's co-founder and general manager, Kate Lett.  
"In fact, 20 per cent of our mix is made from recycled materials in addition to the sand and cement that are sourced locally."
Another benefit of our concrete products is that they are repairable.
"If you chip a ceramic basin, that is the end of its life but with concrete, a chip can repaired, sanded and sealed and brought back to life," says Kate. "Also, at the end of the life of concrete products, they can be taken to a waste centre and recycled for future products."
While certainly a financial investment, our timeless handcrafted products are also works of art that will last a lifetime unlike cheaper alternatives, which need to be regularly replaced.
At Concrete Nation, we also use any excess mix to make our colour samples rather than dumping the excess, and sell our seconds basins - to customers who love and embrace the imperfections - rather than disposing of them so we have minimal waste.
If you have any questions relating to the safety of our products or would like some additional information on our sustainability measures at HQ, feel free to reach out to our team at any time.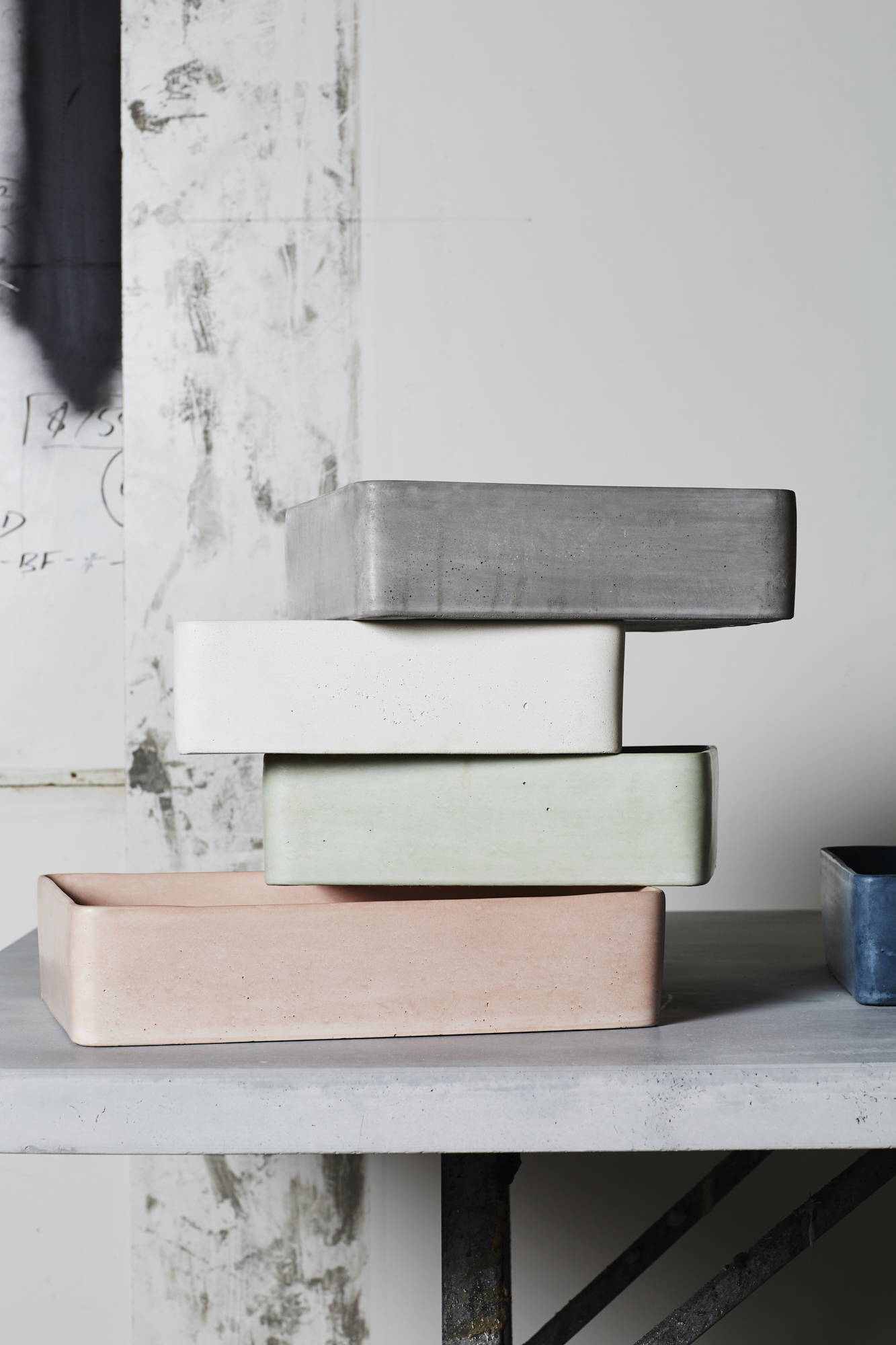 MEET: VALENCIA + POD COLLECTION
Author Amy Mills / Published: Apr-16-2020