HOW TO CREATE THE PERFECT POWDER ROOM
HOW TO CREATE THE PERFECT POWDER ROOM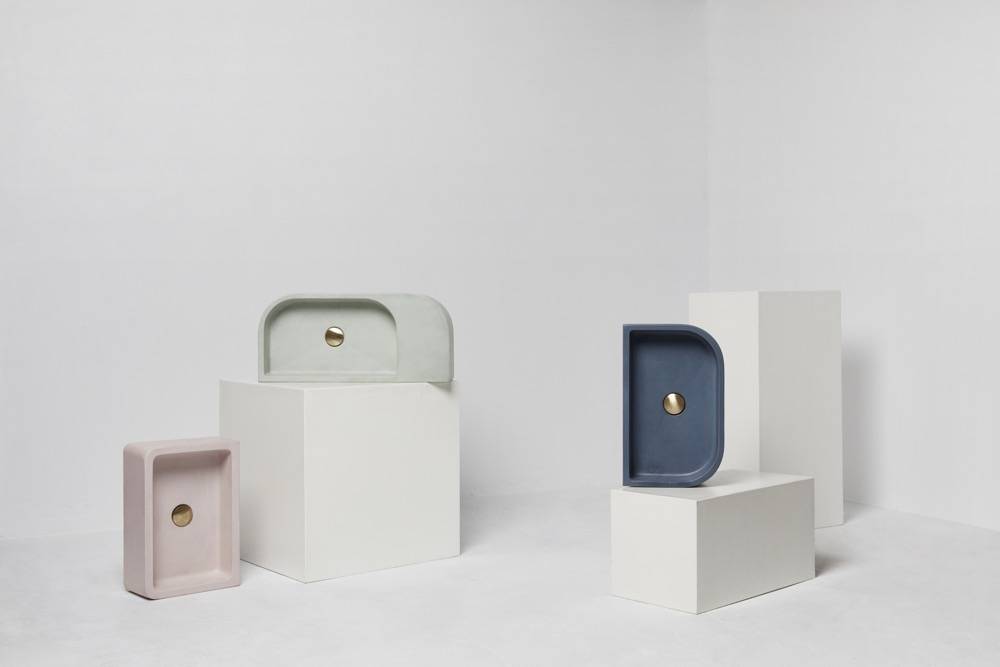 TIPS FOR THE PERFECT POWDER ROOM
Author Amy Mills / Category Architecture / Published: July-09-2020
As many of you know, we recently launched our Pod Collection to meet increasing demand for our signature Pod Basin but in smaller sizes for powder rooms and petite spaces.
It's fair to say, powder rooms are becoming increasingly popular in modern homes and we love seeing our handcrafted pieces – from our Pod Collection to freestanding basins like the Tropez and Como - styled to suit smaller spaces.
"I really feel that a memorable powder room sets the tone for the rest of the house," Concrete Nation client and interior designer Kelle Howard tells us.
"Given that guests may not see every room, by creating a powder room that is unique it really adds a special touch to a home. I think of it as if you are visiting a new restaurant and their bathroom is well thought out!"
We spoke to Kelle and Concrete Nation's very own in-house interior designer Emily Dumbrell to get their tips for creating the perfect powder room.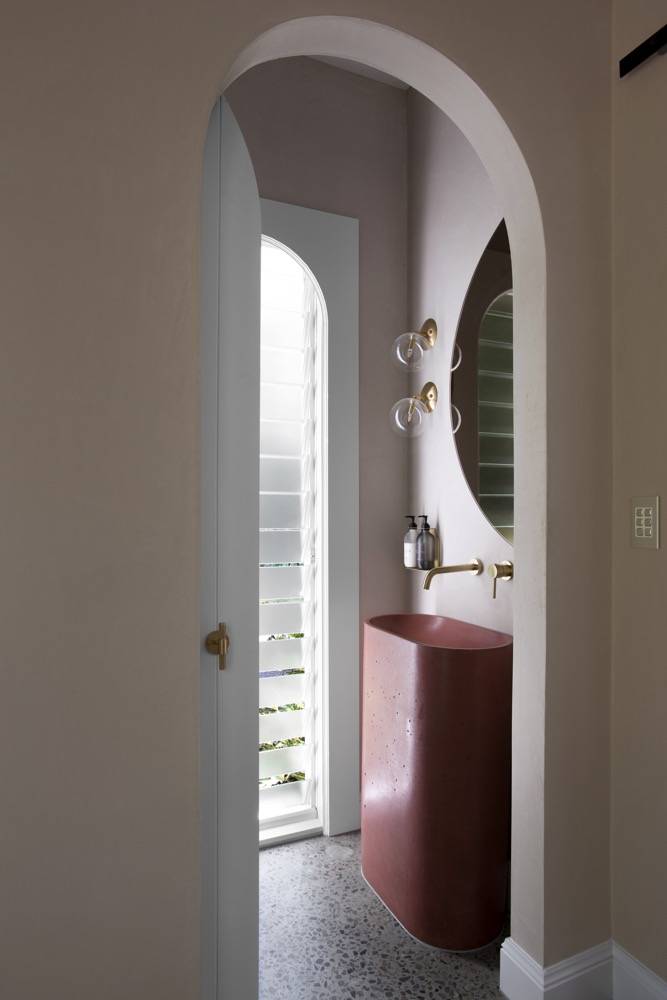 SMALL BUT STRIKING
Powder rooms may be small but they can certainly have a big impact.
"I like to layer textures to give a feeling of grandeur," says Kelle. "I call my own aesthetic as a designer 'raw coastal luxe' so I bring in tactile elements such as architectural concrete, handmade tiles and brass elements to tie it all together.
"I love to use statement sinks, oversized mirrors and soft lighting to create a warm ambience. If you choose to tile the walls, consider using different sizes or shapes from the floor tiles to add more visual interest and contrast.
Concrete Nation's Emily Dumbrell agrees that it is important to step outside your comfort zone when designing a powder room - so be bold.
"This is your one space in your home that your guests will be predominantly using so be bold and go for something that is usually out of your comfort zone, such as using dark, saturated colours and large-scale patterns," says Emily.
"As powder rooms generally have little wall and floor space, it is your chance to splurge and add a little wow factor to your home that will impress your guests."
She also welcomes bringing a little drama into a powder room space.
"I love how a subtle tile such as a matte baby blue small profile tile can be paired with an unexpected grout colour such as a deep emerald green or deep ocean blue grout," she says.
"When paired with one of our handcrafted concrete pedestal basins, this makes for a truly unique space."
USE THE SPACE WISELY
As space is often limited, Kelle suggests using towel hooks instead of towel rails.
"Also, if possible, allow natural light to flow in with a large window or skylight.
"The new Pod Basins are also perfect for tighter spaces and I am very excited to be using the Como column basin in an upcoming project too!"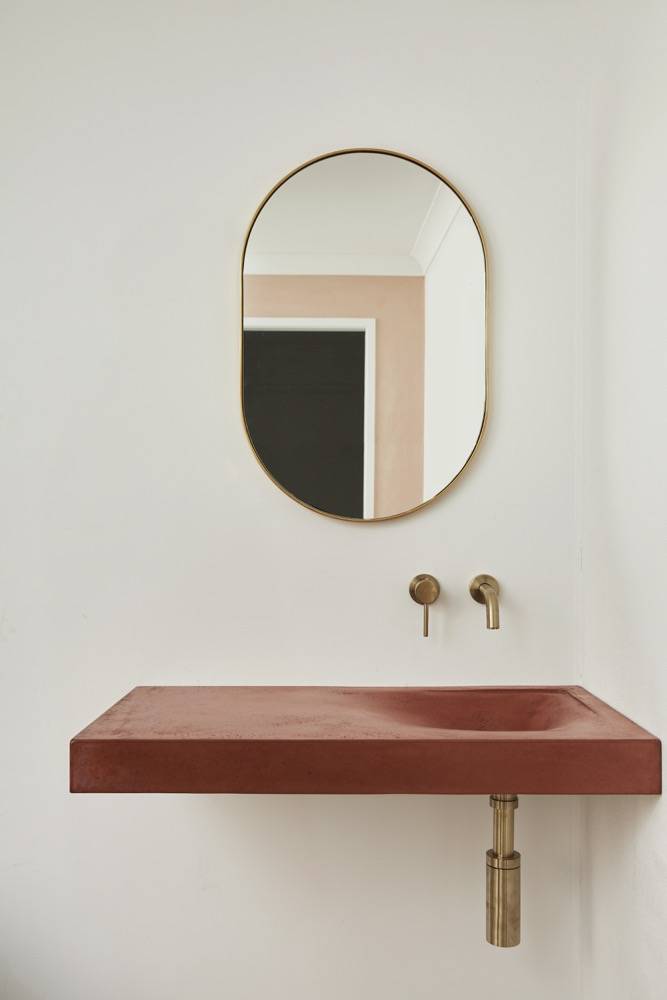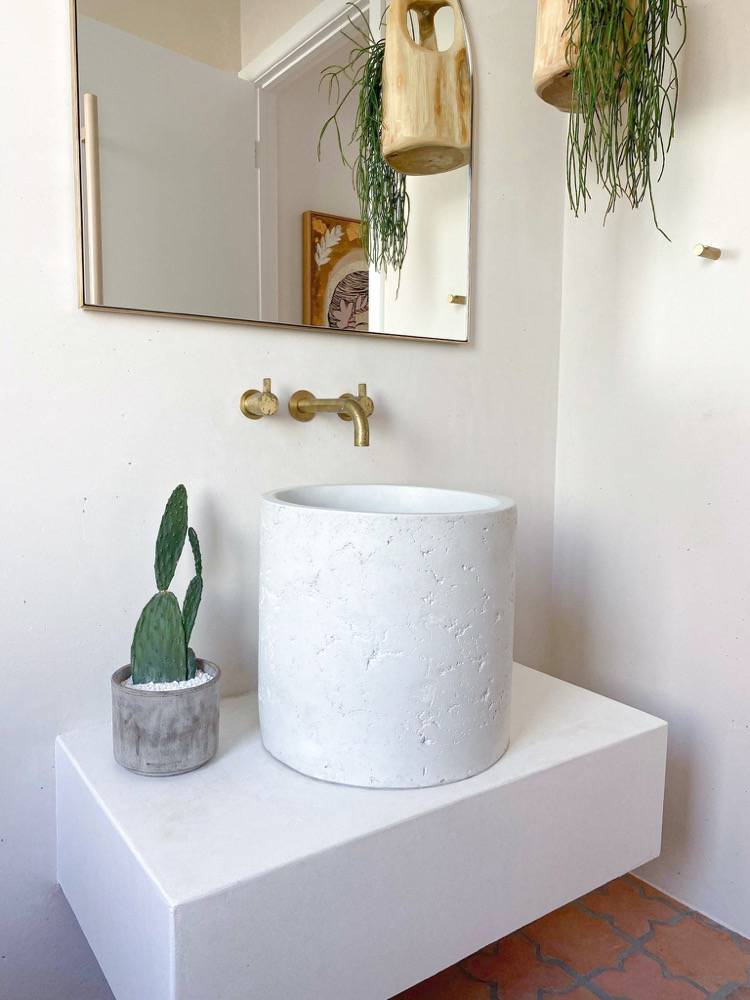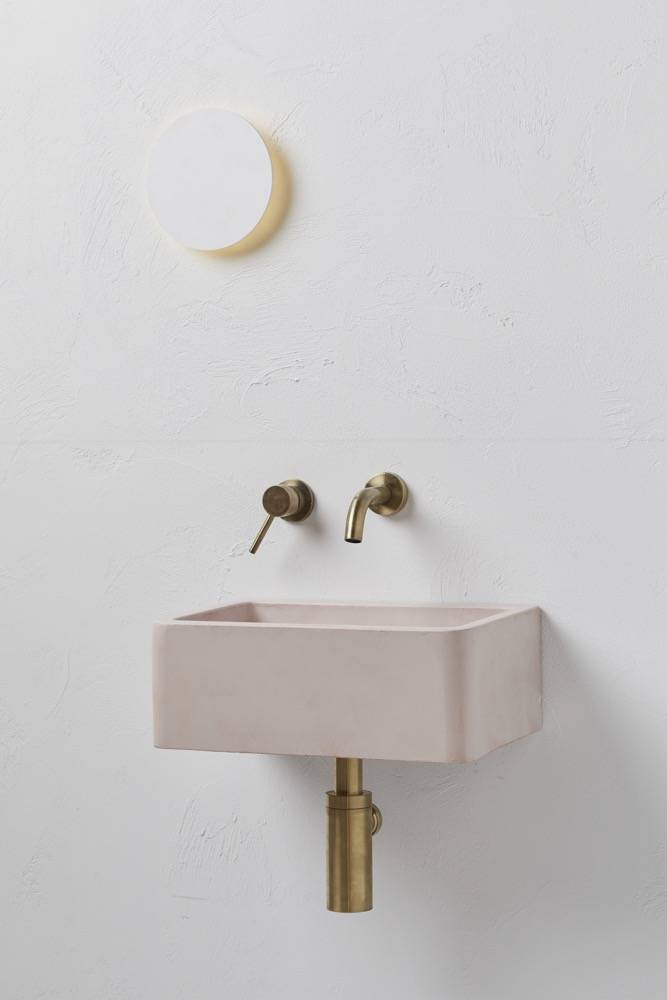 "I consider powder rooms as little spaces where you can truly show your personality and design flair."
— Interior Designer, Emily Dumbrell
BASINS ARE KEY
One of the most used elements within your powder room is the basin so it needs to make a statement.
"In the interior market today, there are many options to choose from which can be overwhelming," says Emily. "If you're concerned your space may feel too small, opt for a wall-hung basin as they provide a streamline, yet minimalist look and tend to make the space feel larger. A personal favourite is to go sculptural in a sense, by using a freestanding pedestal basin, these are also a great alternative for space-constrained spaces."
At Concrete Nation, there are many options for our clients from the Pod Collection to the architecturally-designed Column Collection which works back with any interior style.
Inside a minimalist luxe abode
Author Amy Mills / Category Architecture / Published: June-25-2020