Author Amy Mills / Category Architecture / Published: Jun-24-2020
We are fortunate to work with some of the industry's most talented people, and have our products showcased in some truly inspiring residential and commercial spaces.
One such property is the recently completed View Street project, by Newcastle-based builder Guy Bunder of architectural construction company, MADE.
We handcrafted our much-loved Oasis Bath in Grey Mist and Snow White as well as Core Pod in Grey Mist and Snow White for this four-bedroom, three-bathroom home, the second stage of a dual occupancy development in the beachside suburb of Merewether.
The award-winning first house, a four-level architectural masterpiece known as The Black House, sold for a record price but believe us when we tell you, View Street is just as spectacular.
When we saw the completed project, we were so impressed, we knew we had to feature Guy's stunning work on the Journal and chat to him about the project.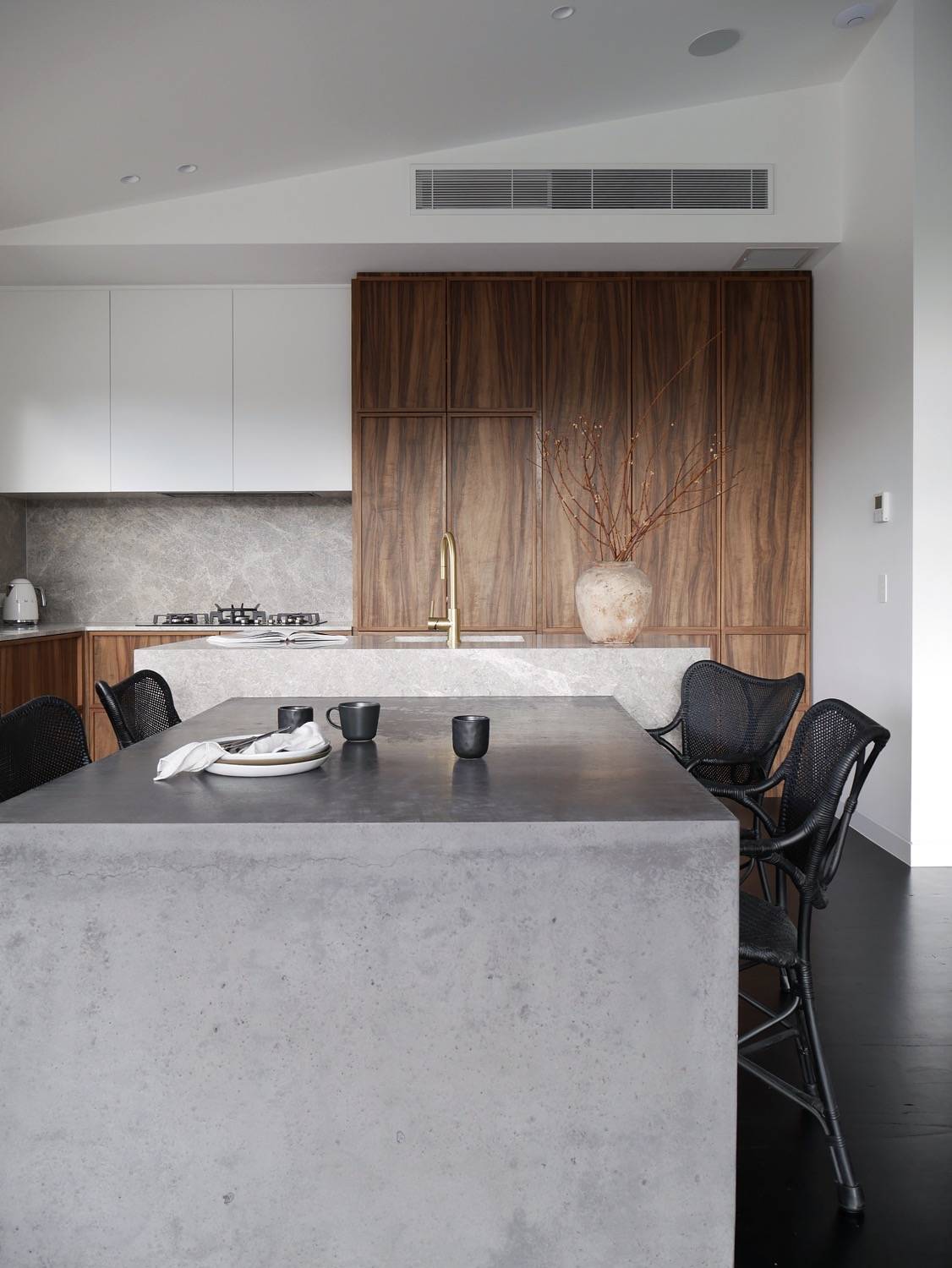 CN: Congratulations on the completion of a stunning project. Can you tell us a little bit about it?
GUY: View Street is a four-bedroom, three-bathroom, two living and two car space home, with a mineral pool – perfect for a growing family. Right now, my partner and I are living here and will sell when the time is right. We don't have kids just yet so we definitely don't need such a large space!
CN: Who was the architect?
GUY: Space Design Architecture based in Newcastle who are phenomenal to work with. We always take a collaborative approach when designing with architects. Often our floor plans are designed with the future sale demographic in mind, then we customise certain design elements ourselves; elements that suit our taste and the MADE brand.
CN: How would you describe the style of this home?
GUY: The style is minimalist with architectural lines and subtle texturing throughout. Raw materials like timber, concrete, metal and limestone create textures and complexity without overcomplicating it.
"Considered building connections make complex components seem effortless – reading clean and minimal lines throughout the home. Features like the exposed brick walls, timber linings and concrete benches all add to the natural hue of the home."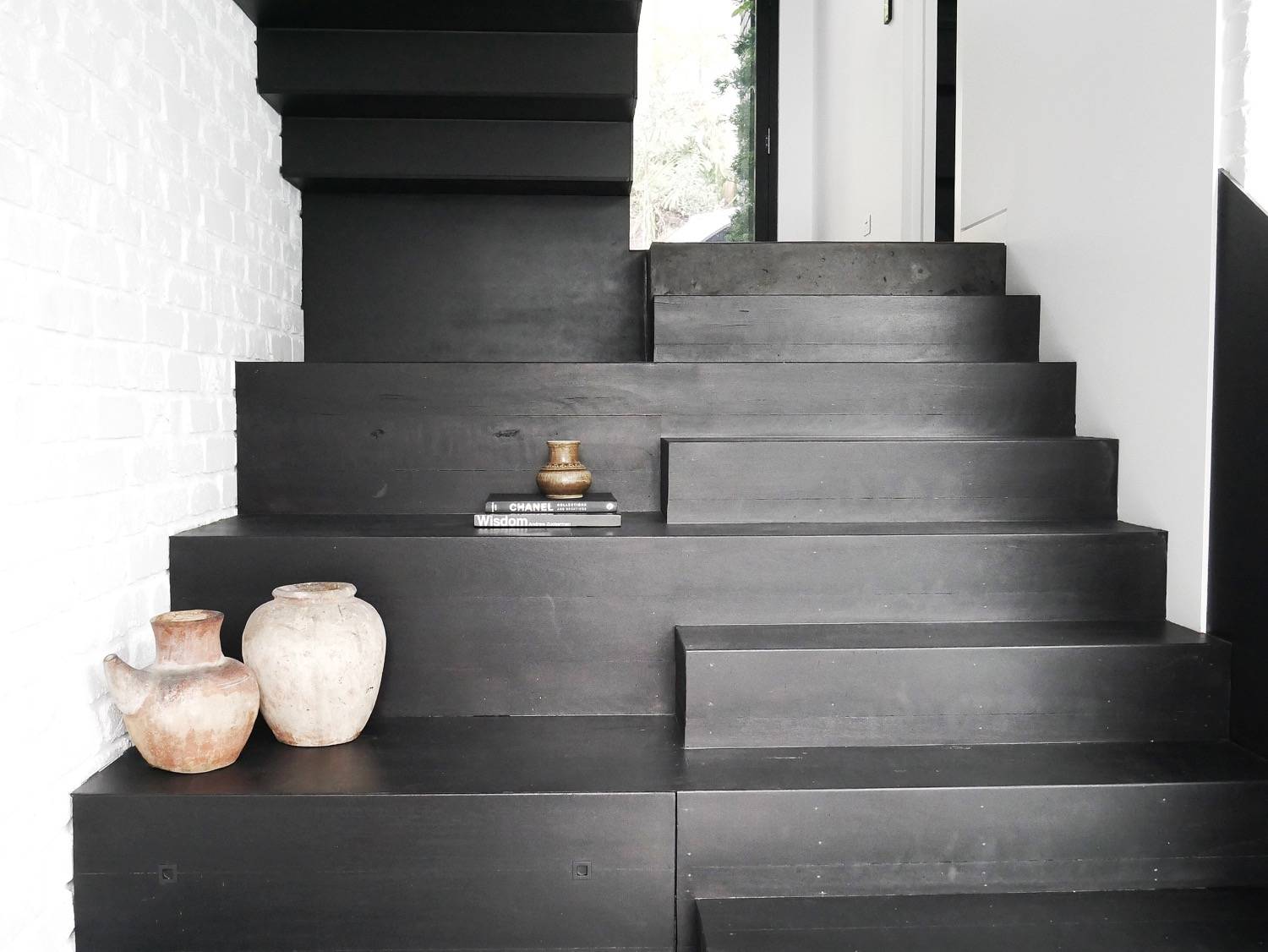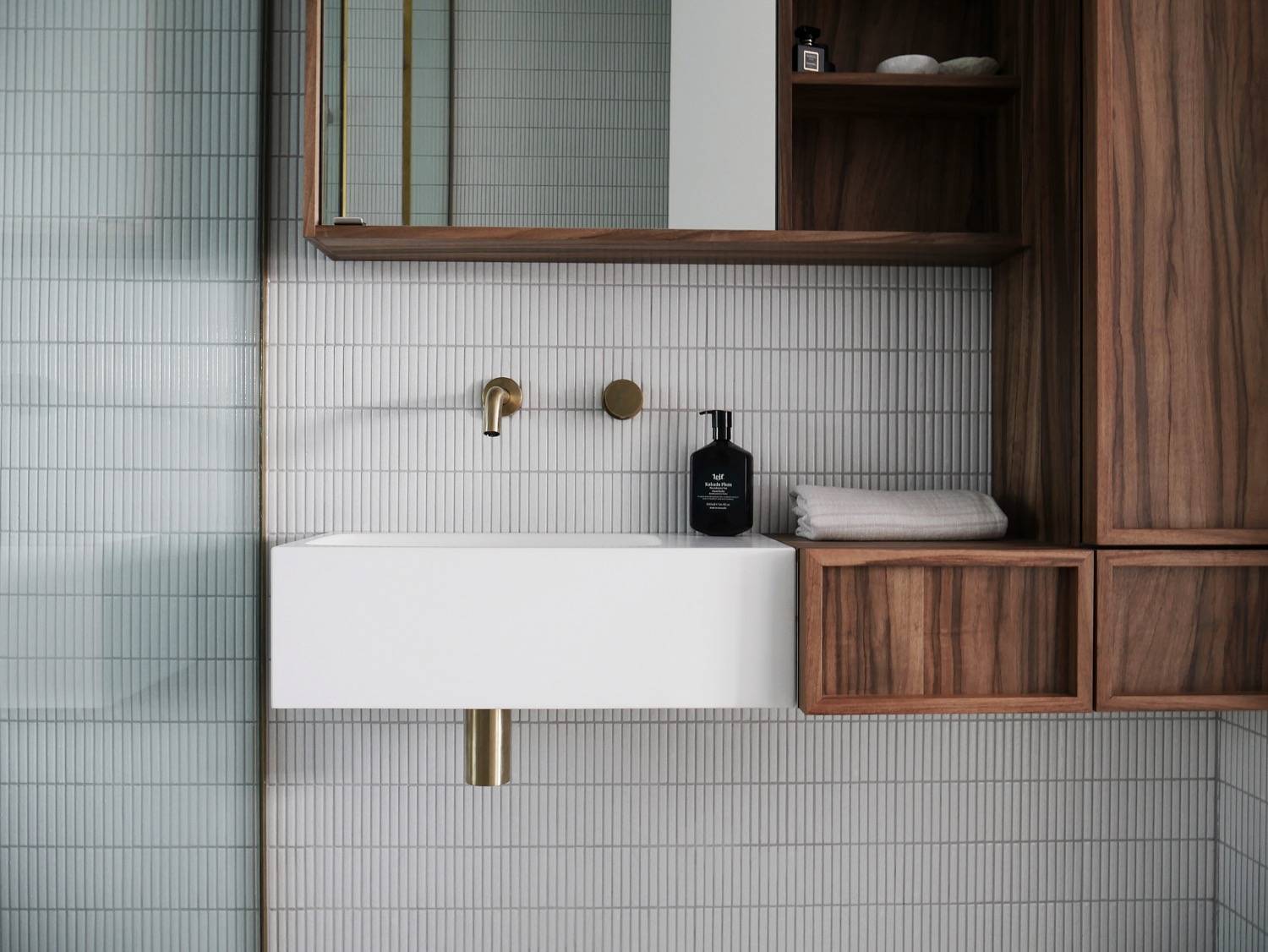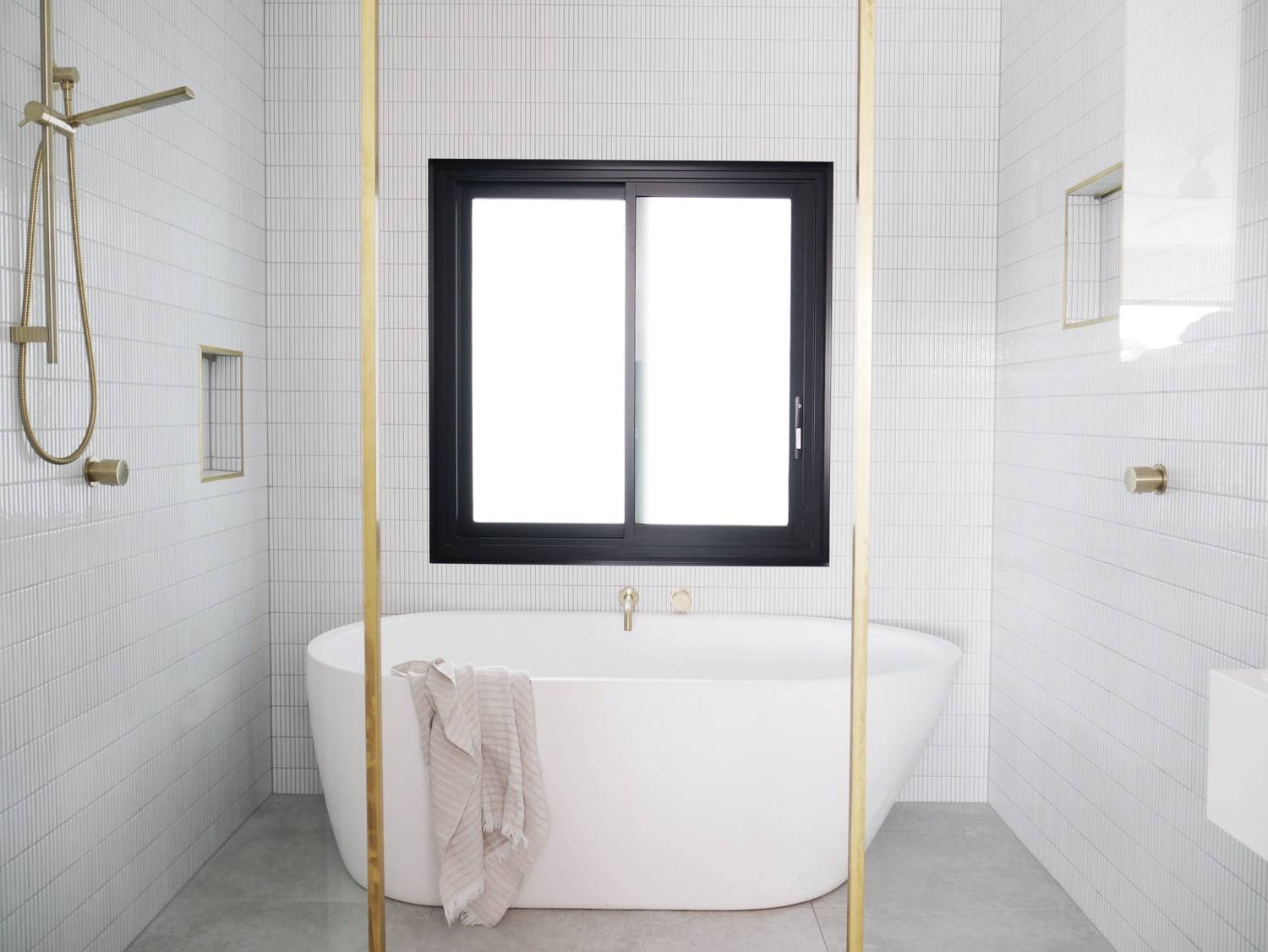 CN: We loved the unique way you used our Core Pod. Why did you decide to incorporate architectural concrete into the home?
GUY: Thank you! Concrete has to be one of my favourite building materials. It has such a unique finish - no two finishes are exactly the same.
CN: The mixture of materials, colours and textures really elevates this space. Do you have a favourite space or feature?
GUY: My favourite space would have to be the kitchen/dining. The north-facing aspect, set up into the tree canopy and floor-to-ceiling glazing floods the room with natural light. You also look onto the custom staircase and entry void, which offers a really unique aspect into some of the engineering statements of the home.
CN: The staircase is such a striking feature! Did you design this?
GUY: Yes, I did! My inspiration came from a staircase I discover while visiting Mona [The Museum of Old and New] in Tasmania. My partner and I visited in June last year and I loved it. The staircase is made from mild steel and weighs about 2.2 tonne. I designed and drew the components up for cutting, and each element was craned in on a custom-built gantry and welded together in place.
"The concrete offers a natural feel to the home, similar to timbers and stone."
- Guy Bunder, MADE
CN: Wow! As a construction company, what is your point of difference?
GUY: Our focus is custom-designed, luxury builds, specialising in bespoke built environments. With a focus on architecturally-designed spaces, we combine a strong design understanding with technical perfectionism to deliver industry-leading projects. We have a customised approach to client management and architect collaboration, developing relationships with clients so we have a greater understanding in delivering not just a great product but an enjoyable building experience.
CN: Newcastle really is undergoing a metamorphosis at the moment. It must be an exciting time for you professionally?
GUY: It's a very exciting time! I've called Newcastle home my whole life, so building a reputation in Newcastle is incredibly rewarding.
MADE has been fortunate enough to maintain a strong level of enquiry through such an unprecedented time. We attribute that to our amazing team and extended stakeholders and contractors who day-in and day-out deliver such high-class quality, so we can ultimately deliver quality projects for our clients.
Author Amy Mills / Category Architecture / Published: Jun-09-2020