INSIDE A REIMAGINED BATHER'S PAVILION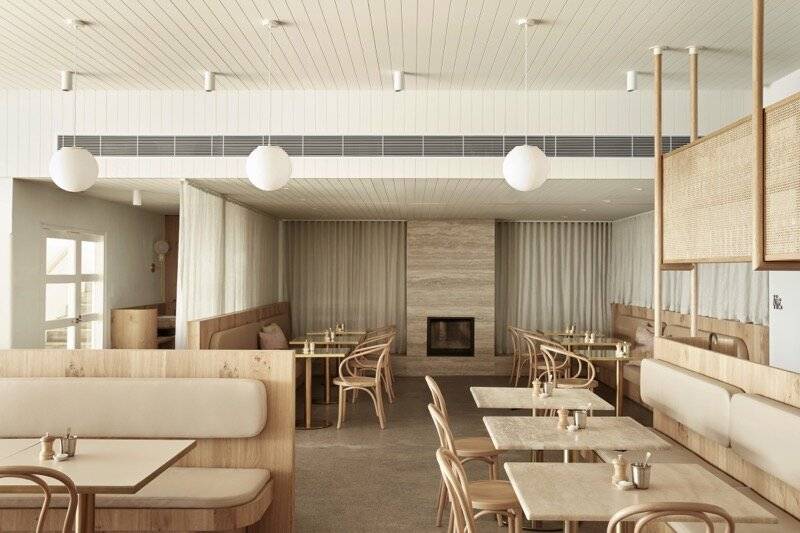 INSIDE A REIMAGINED BATHER'S PAVILION
Author Amy Mills / Published: May-29-2020
As much as we enjoy creating handcrafted pieces for new builds, there's something very special about working on a project which gives new life to a heritage site.
Such was the case when we created some handmade basins for Felicity Slattery and Sarah Cosentino of Melbourne-based design practice, Studio Esteta, for the respectful restoration of a 1930s bather's pavilion at Eastern Beach in Geelong, Victoria.
Felicity told Concrete Nation that the brief for The Beach House was to revitalise the rundown bather's pavilion and recreate the traditional beachside cafe and kiosk, giving the local community a relaxed paired-back and considered dining space, takeaway kiosk and function space.
"Informed by the rural and coastal landscape of the surrounding Bellarine Peninsula, the design reflects a refined and modern, yet effortlessly relaxed space that remains sympathetic to the history of the site," Felicity told Concrete Nation.
"This was achieved through the simple yet considered material palette and subtle yet high level of detail. The raw, honest and humble textures of the Australian landscape are further reflected through a material palette that layers materials including rendered wall finishes, soft linen curtains, warm timbers and natural stone."
Needless to say our Amalfi Basin in Snow White, part of our coveted Column Collection, and Halo Basins look right at home in the light and airy beachside space.
Congratulations to Studio Esteta and Landbuild for creating such a beautiful space whilst remaining respectful to the site.
And the good news is, The Beach House has re-opened following the forced COVID-19 closure.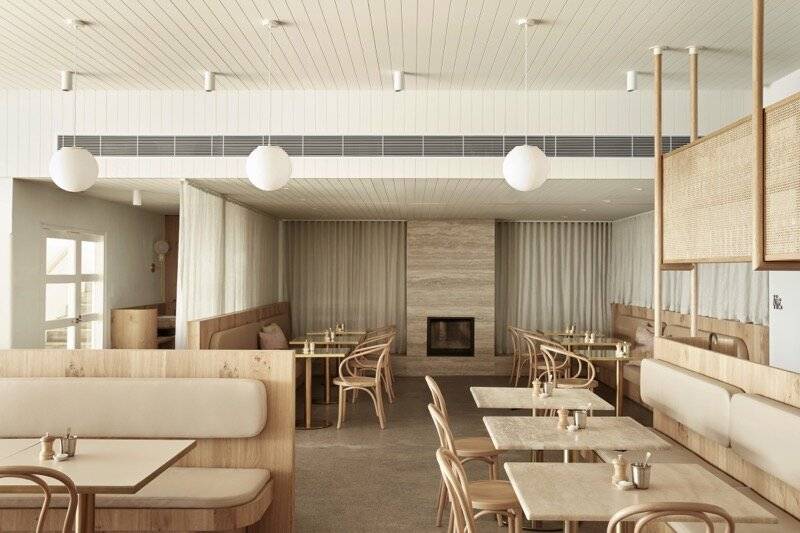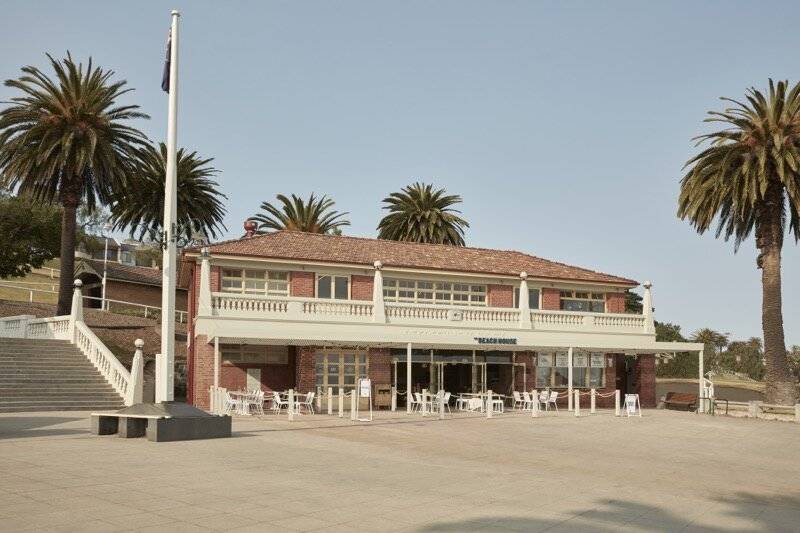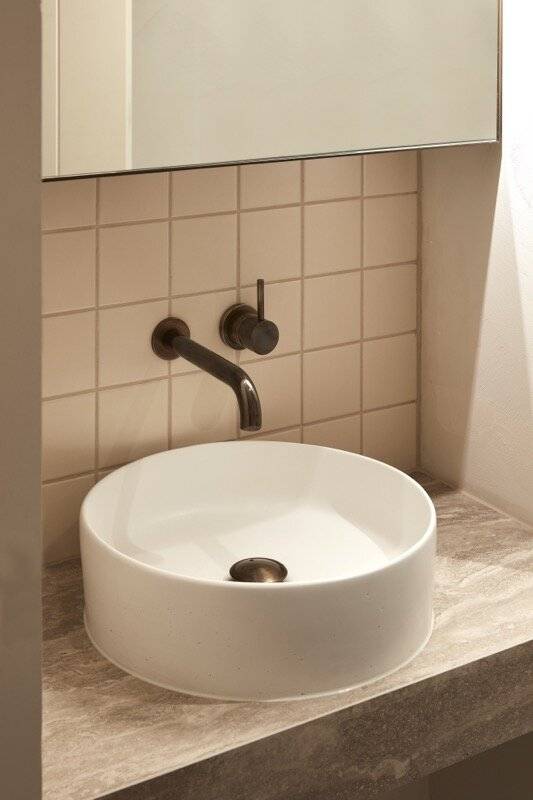 IMAGES: Sean Fennessey
DESIGNER: Studio Esteta
INSIDE A RENOVATED 80S BEACH SHACK
Author Amy Mills / Published: May-14-2020