INSIDE BAJO EL SOL BEACH HOUSE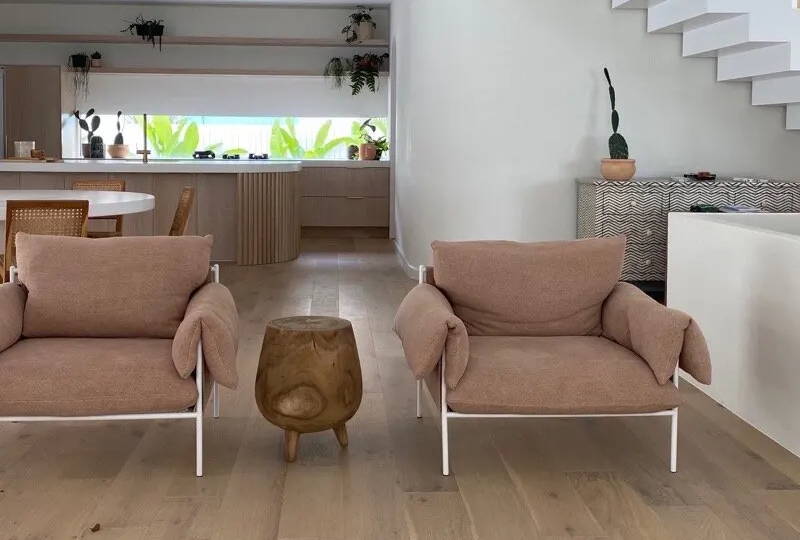 INSIDE BAJO EL SOL BEACH HOUSE
Author Amy Mills / Published: Apr-16-2020
When we first met interior designer, and our new client, Kelle Howard, we were inspired by her vision for a beach house with a raw coastal luxe aesthetic, tucked away in a coveted enclave at Burleigh Heads.
Inspired by locations such as Ibiza, Mexico, Palm Springs and Greece, Bajo el Sol, which means under the sun in Spanish, was to be Kelle's own family home she'd share with her gorgeous young children and a true representation of her personal aesthetic as a designer.
Builder Paul Harms, from PJH Constructions, was engaged to do the custom build and Kelle also worked with Bianca from BCG Building Design to bring her vision to life.
We handcrafted the concrete kitchen island bench, back bench tops, pantry bench tops, a Malta Basin for the powder room, an Eclipse Basin and Arc Basin for her children's bathrooms and vanity with two integral cube sinks for her ensuite all in custom natural white.
Kelle was also one of the first people in the world to own our brand-new Valencia Bath, which would sit pretty in her beautiful ensuite bathroom atop of earthy terracotta Riviera Moroccan tiles from Jatana.
As you will see below, the final result is simply breathtaking with the European-inspired home already chosen by leading brands as a shoot location before the Covid-19 lockdown.
We caught up with Kelle for a home tour and to find out the key to a successful client/builder relationship as well as her tips for budding interior designers.
We'd also like to offer a huge congratulations to Kelle and PJH on a truly beautiful project.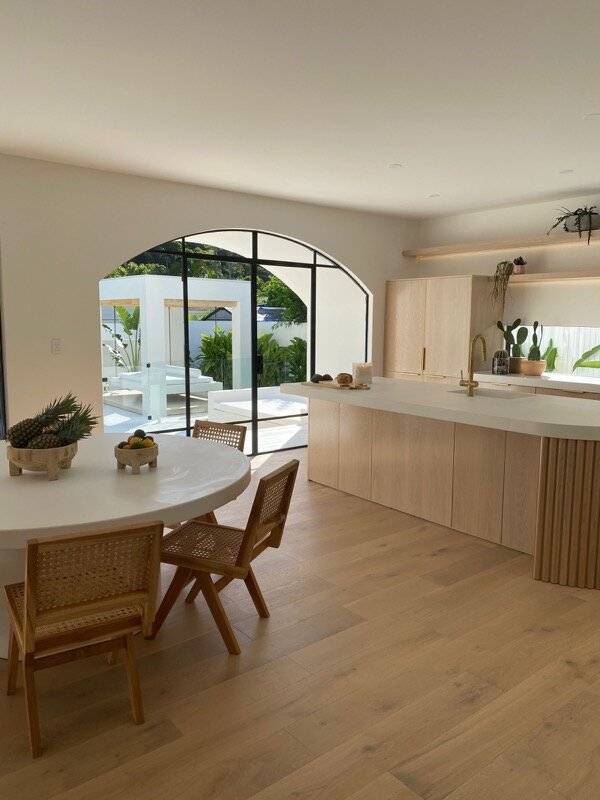 ---
CONGRATULATIONS ON THE COMPLETION OF YOUR MOST PERSONAL PROJECT YET - YOUR FAMILY HOME. HOW DOES IT FEEL TO BE LIVING IN YOUR DREAM HOUSE?
It feels extremely surreal some days! After dreaming and planning for so long, it really has been so rewarding to wake up here every day knowing that I created my dream home from my own imagination.
WHAT/WHO WERE YOUR INSPIRATIONS FOR BAJO?
I would consider myself a minimalist as I prefer to curate a few select pieces and play around with various textures to build a cohesive space. I am really inspired by European architecture - I love the rawness of the buildings, the tactile rendered walls and minimal decor. I also love spaces from Mexico and Palm Springs. I have a plant obsession so biophilic design was an important element I wanted to include in the space. I achieved this through the use of balcony gardens, the raised, internal garden bed and huge picture windows in the main living spaces.
YOU PROJECT-MANAGED THIS BUILD. HOW WAS YOUR RELATIONSHIP WITH YOUR BUILDER AND DO YOU HAVE ANY TIPS FOR OTHERS LOOKING TO BUILD OR RENOVATE FOR A POSITIVE EXPERIENCE/RELATIONSHIP BETWEEN BUILDER AND CLIENT?
I chose my builder very carefully. Communication is extremely important to me - both in my personal relationships and professionally so this was an important when discussing the project with people I was considering including in my team.
We worked extremely closely together and, as well as collectively setting a high standard for the build, we made sure we had fun along the way. My top tip would be to make sure that your potential builder really listens and offers solutions before you choose them. Communication is paramount and I think you can really tell a lot about the possible working relationship if the builder is listening and really hears your vision during your initial meetings.
Be sure to ask questions about how any possible concerns will be dealt with, how will you be updated about the project's progress and budget and whether there are any restrictions as to when you can visit the site.
I also think it is very important to go and see their past projects in person and look at the quality of the build and ask if you can speak to previous clients about the overall experience with the builder.
YOU ARE ONE OF THE FIRST PEOPLE IN THE WORLD TO HAVE OUR VALENCIA BATH. WHY DID YOU DECIDE TO USE CONCRETE IN THE HOME?
I love to layer textures in my projects and I am really drawn to the raw look of concrete; the way it captures the light in different ways and how tactile it is. I wanted Bajo el Sol to feel authentic, like it had been around for a while, unlike some new homes that can have a sterile feel in the beginning. Concrete was the perfect way to bring in another layer to my raw, coastal, luxe aesthetic.
Definitely my master suite! It comprises of my master bedroom with a built-in floating bedframe and bedsides, my walk-in-wardrobe, which I designed to feel like a high-end boutique and my ensuite with the incredible Valencia bath sitting in front of the balcony garden. It is my oasis!
WE ARE IN LOVE WITH THE HANDMADE TERRACOTTA FLOOR TILES IN THE POWDER ROOM AND BATHROOMS. ARE THEY FROM JATANA?
They sure are! I searched for hours for the perfect tiles for the home as I wanted an authentic feel to the bathrooms so it felt like a European resort. I came across these handmade Moroccan tiles in various shapes from Jatana and I fell in love. I support small, local brands and businesses as much as possible so I knew I had to have them for Bajo!
THE STYLING IS GORGEOUS! WAS THIS ALL YOU? WHAT ARE YOUR FUNDAMENTAL DESIGN PRINCIPLES?
Thank you - yes it was! I am so blessed to be able to create my own home to truly showcase my aesthetic as an interior designer. I have a pared-back style and chose pieces that I truly love. I'm really drawn to handmade decor pieces such as my vintage Moroccan rugs and cactus silk cushions. My number one tip would be to define your own style. I suggest choosing a few words to describe the feeling you want to evoke in the space and then use these words to guide you in all of your design decisions.
SOME OF YOUR GO-TO BRANDS FOR INTERIORS?
My favourite brands are Marr-Kett, Inartisan, Sarah Ellison, Hello Trader, MCM House and Concrete Nation, of course.
DO YOU HAVE A FAVOURITE PIECE OF FURNITURE OR ART?
I am obsessed with my original Jai Vasicek piece, Gathering Flowers, which you can see through the huge circle window as you walk up the staircase.
IS THERE ANYTHING YOU WOULD DO DIFFERENTLY?
I think as a designer, there are always many ways that you can create a space but I am honestly feeling so blessed to be able to wake up every day, knowing how much of my heart and soul went into creating Bajo el Sol and how much it has inspired people to create a beautiful space of their own.
YOUR HOME WAS SELECTED AS A LOCATION FOR SEVERAL SHOOTS BEFORE LOCKDOWN. WHO WOULD YOU MOST LIKE TO WORK WITH IN THE FUTURE?
There are so many brands I love - in interiors, fashion and lifestyle - I'm just really excited to see how each brand translates Bajo into creating a vision for their brand. It would be pretty amazing to have a music clip filmed here one day, though….
I have a few interior design projects I am excited about and I am also planning to start mentoring interior designers as well as working with brands to help build their brand presence and be 'seen' in the industry. I'd love to collaborate with a brand in the future and create my own range. I work really energetically, in terms of feeling into which projects and opportunities excite me, so anything is possible for the future!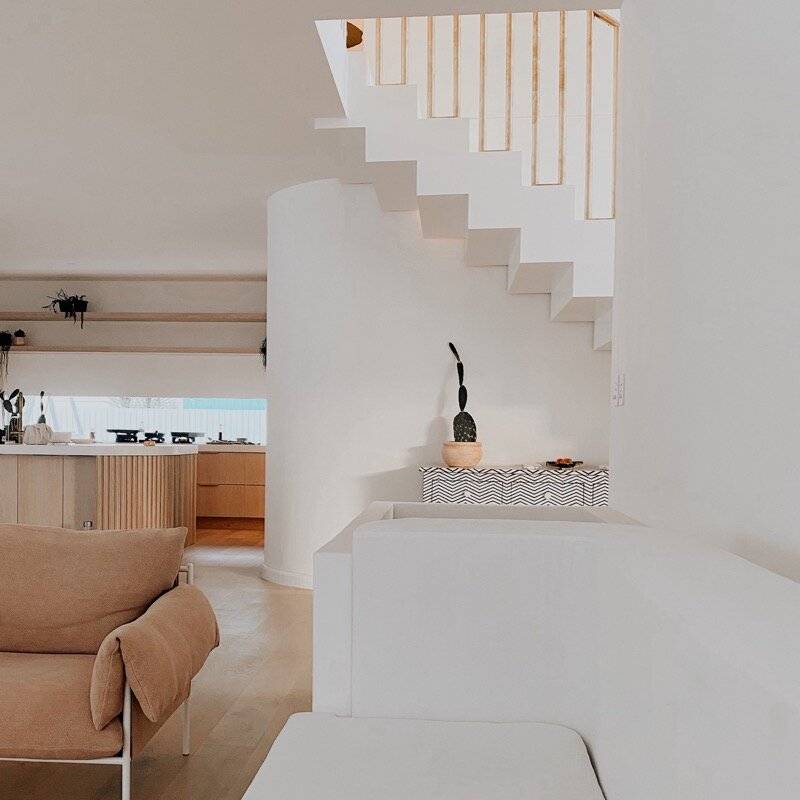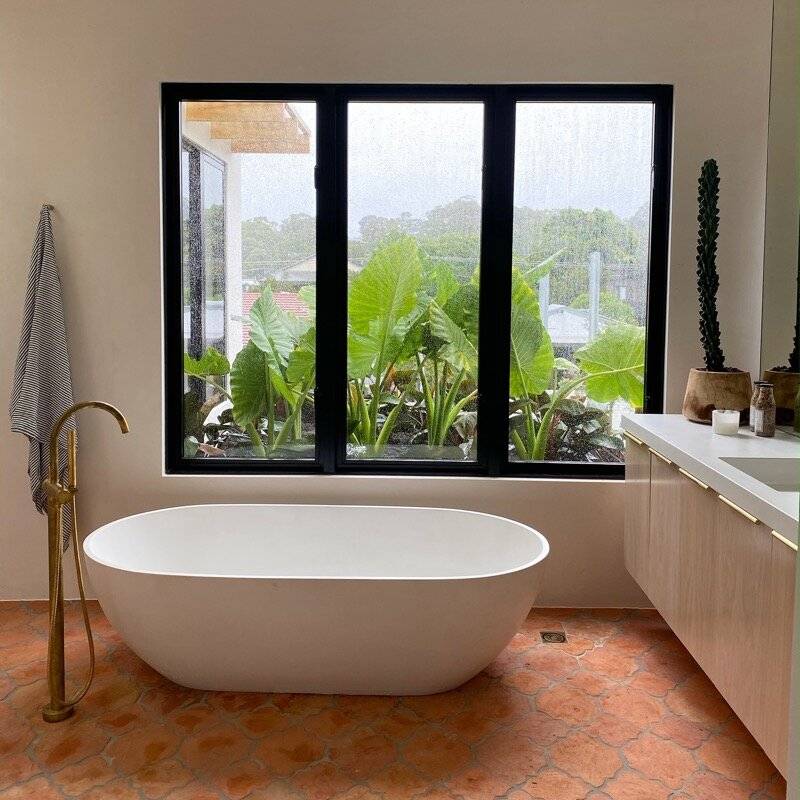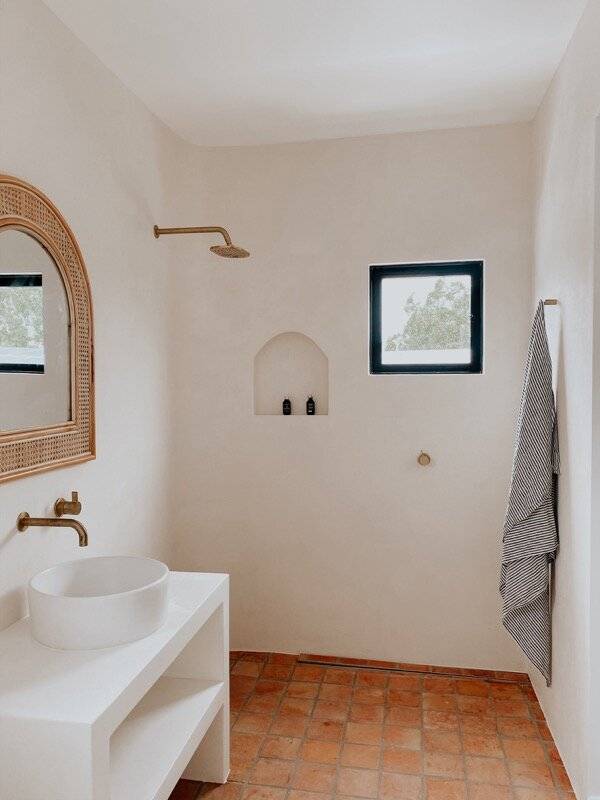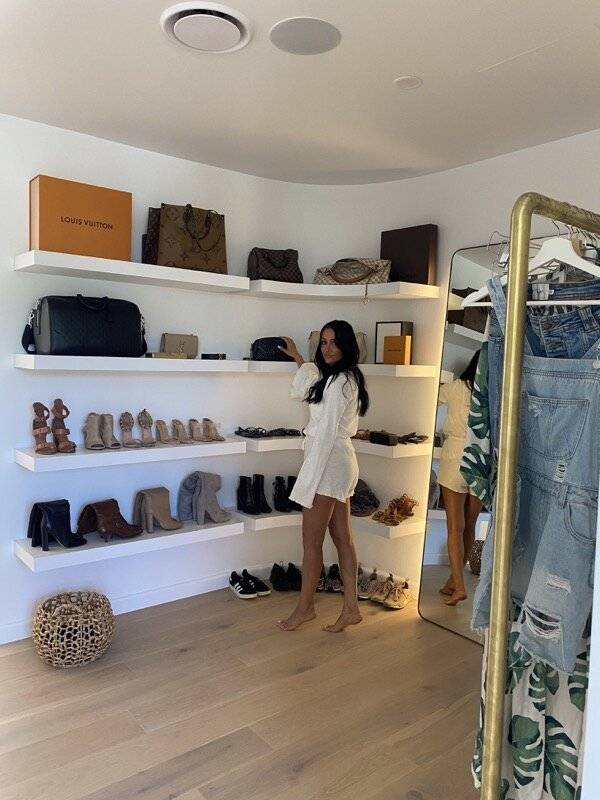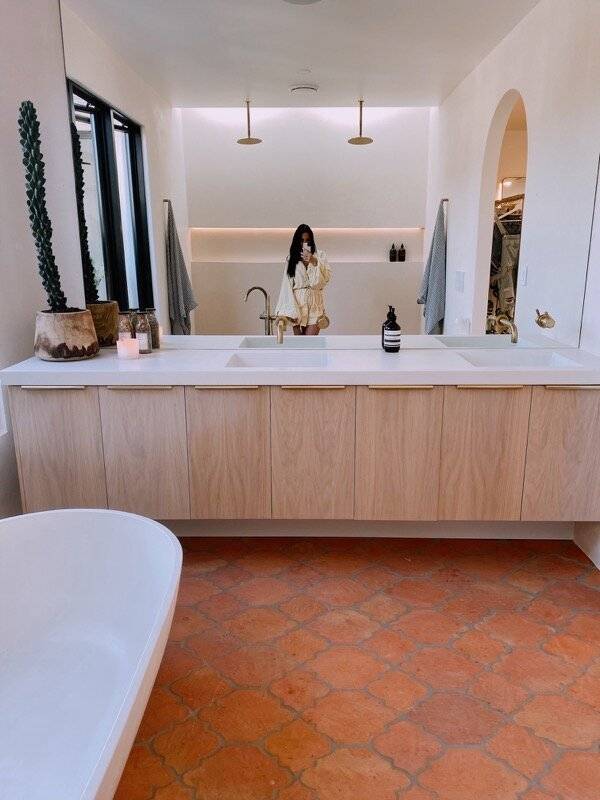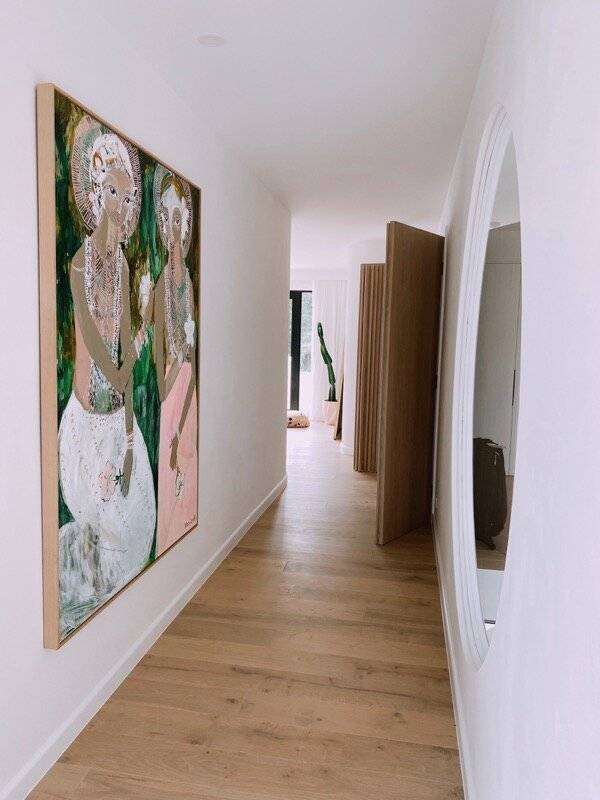 CONCRETE NATION + SUSTAINABILITY
Author Amy Mills / Published: Mar-19-2020