INSIDE THE DRAGONFLY HOUSE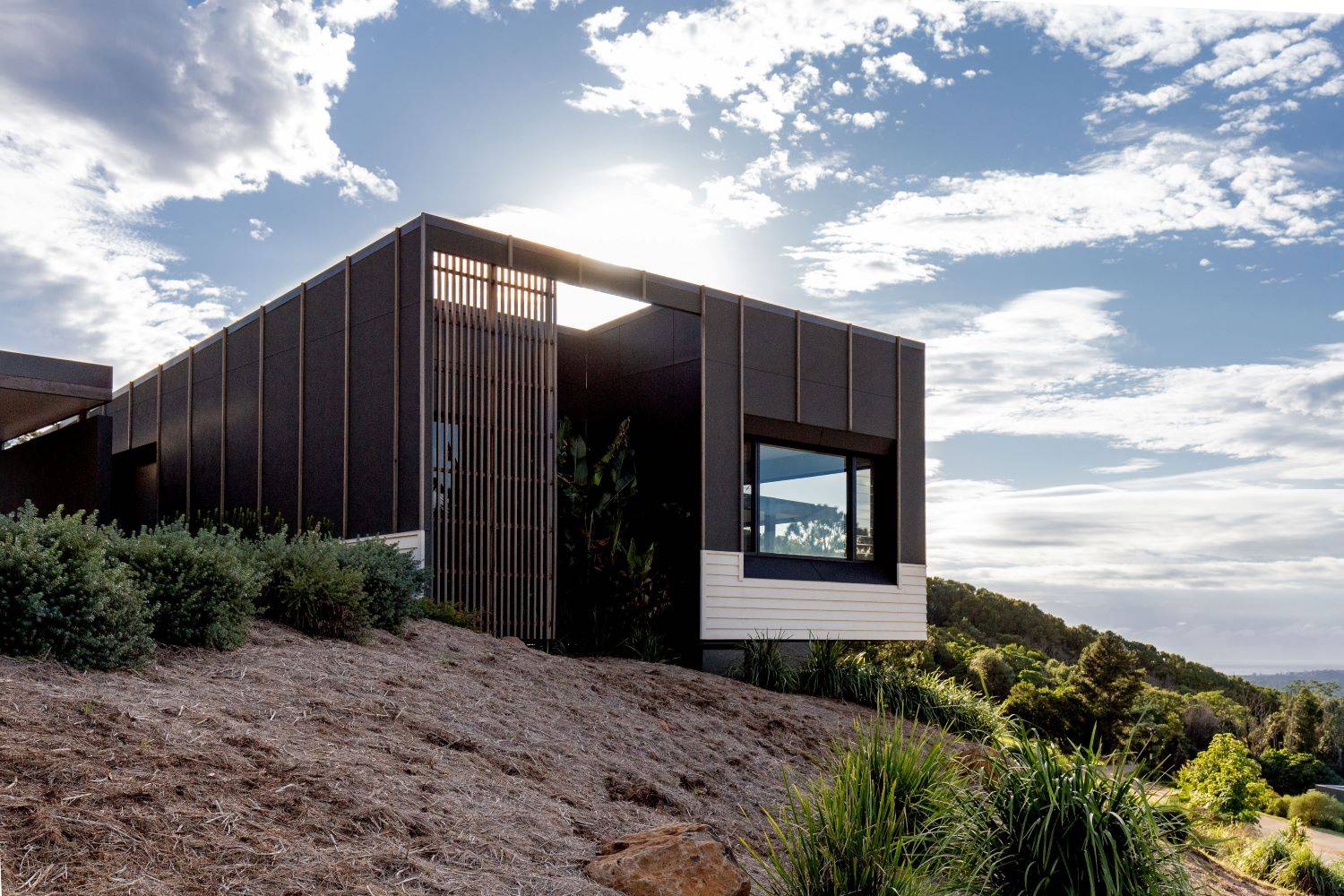 INSIDE THE DRAGONFLY HOUSE
Author Amy Mills / Category Architecture / Published: Sep-29-2020
Nestled atop a hill on a sloping site in the Vista Terranora acreage estate in the Northern New South Wales suburb of Terranora is the modernist, architecturally-designed Dragonfly House.
Built by Don Cotterill and his team at Sanctuary 28, a full-service design and construction company who specialise in quality custom homes and renovations, and designed by Rayne and Larissa Fouche of Fouche Architects, the spectacular home is split into two sections shaped like two spanning wings, hence its sweet moniker.
Drawing inspiration from rural Australian themes, Fouche Architects designed the four-bedroom house to follow the contours of the site to give the impression the building was part of the hill.
Each of the bedrooms and expansive living spaces boast sweeping views, and a courtyard provides a sheltered spot for a fire and to enjoy the outdoors without being impacted by the wind.
"What was required was a four-bedroom family home that could be easily extended in the future," Rayne Fouche told Concrete Nation. "Further to this, the house needed to be inherently "Australian" in function and appearance.
"Externally, we've gone with weatherboard, fibre cement, hardwood and corrugated metal which aligns with rural Australian architectural themes.
"Internally, we wanted to use natural materials where possible but also wanted to make sure the house was comfortable to live in and filled with natural light. The white internal walls help to move light around the house while the Spotted Gum flooring and cabinetry bring warmth and connect the interiors to the central design theme."
Concrete Nation's team of artisans handcrafted two bespoke concrete vanities with integrated ramp sinks - both in grey mist - for the ensuite and main bathroom, which works beautiful with the custom Spotted Gum timber cabinetry.
"We love all of your products – in a world of white it's great to be able to find bathroom products varying textures and colours," Fouche told Concrete Nation.
Interior designer Jacinta Platt of Design Scout was responsible for the interior design and styling of this property which, I am sure you'll agree, is a dream abode for those who want the quiet hinterland lifestyle, just a short drive to the beach.
Build: Sanctuary 28
Architect: Fouche Architects
Interior Design: Jacinta Platt, Design Scout.
Images: Tanika Blair
"When designing the bathrooms for the house, we wanted monolithic concrete surfaces for the benchtops with integrated basins and Concrete Nation's vanity units were the perfect solution." - Rayne Fouche of Fouche Architects.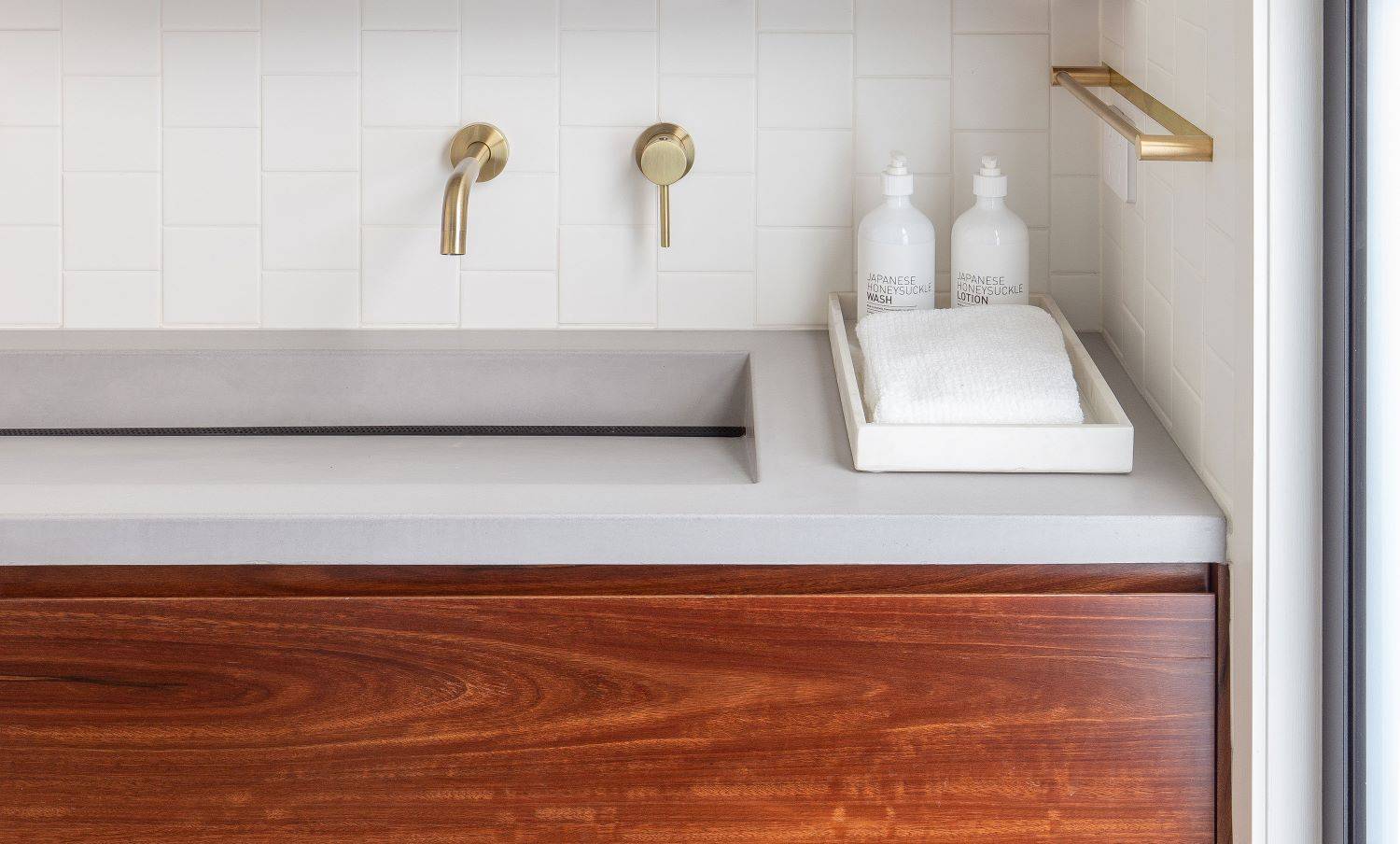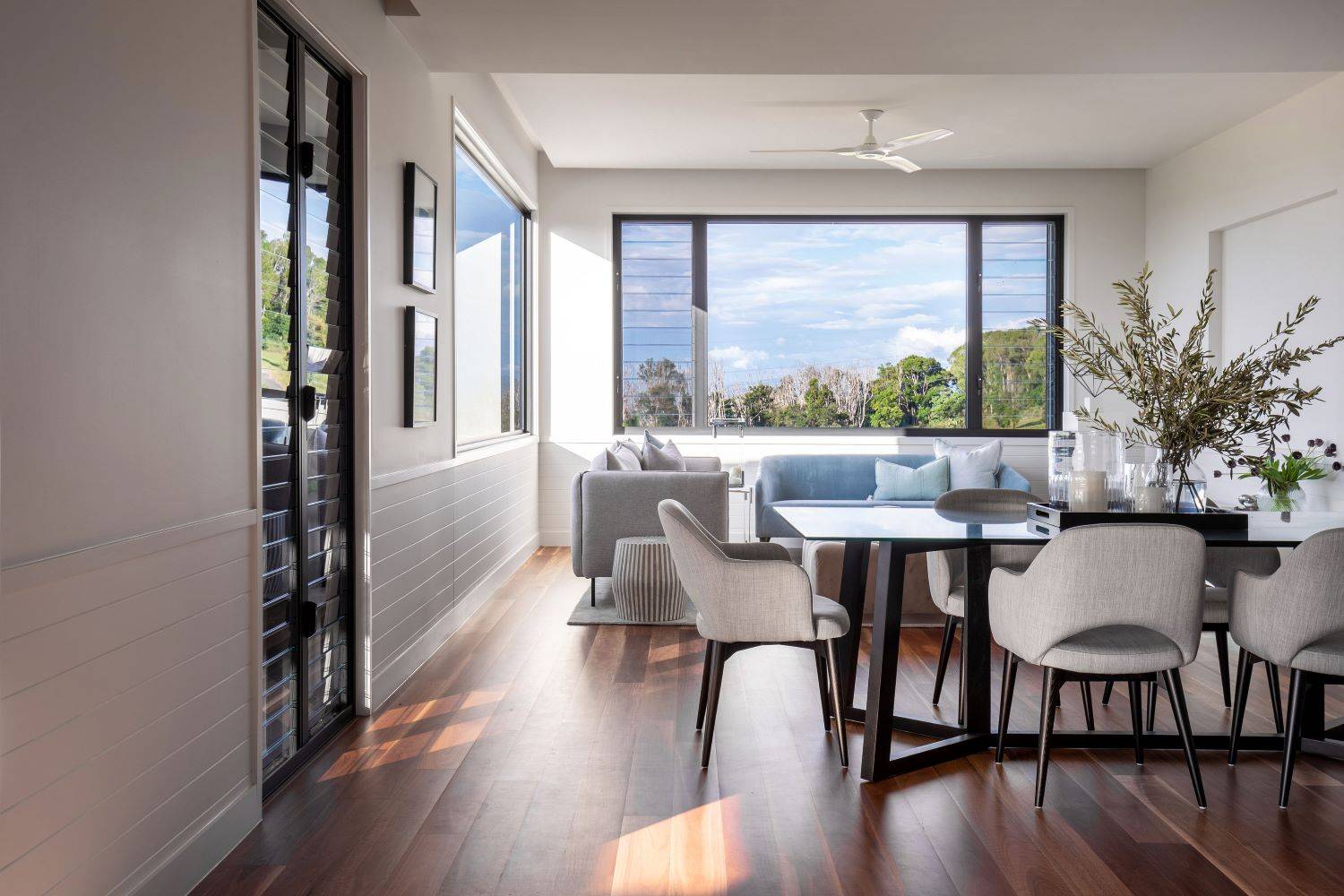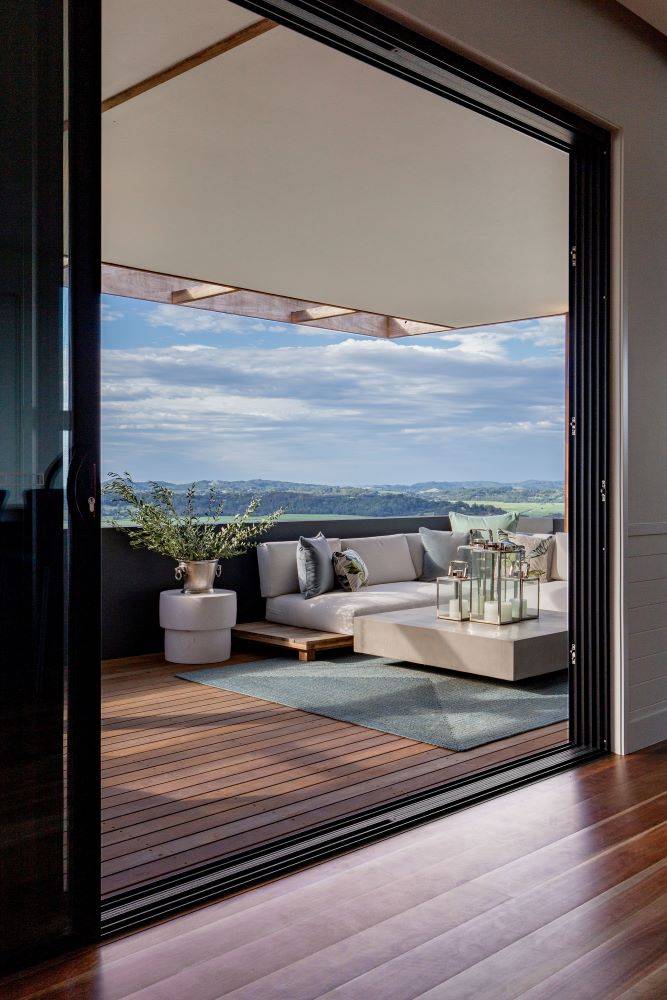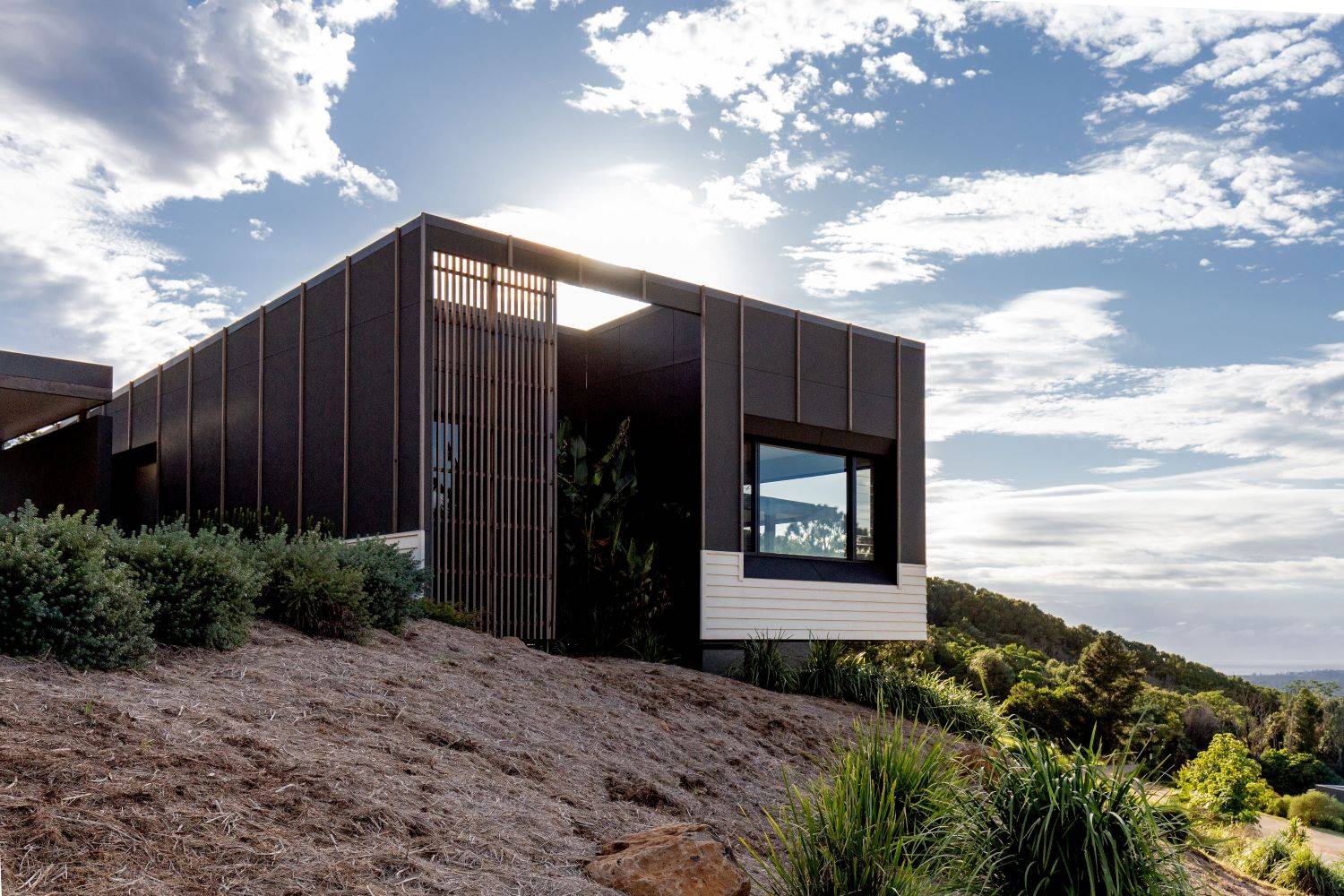 Author Amy Mills / Category Architecture / Published: Sep-10-2020
CN Loves: The Halliday Villas