INSPIRING SPACES: bon SOL
Author Amy Mills / Category Architecture / Published: Oct-16-2020
Here at Concrete Nation, we do love a luxury boutique beachside getaway and this romantic oasis is a design lover's dream.
Tucked away inside a 1960s-style apartment block on the esplanade in Concrete Nation's hometown of Burleigh Heads, this first-floor, two-bedroom apartment has been reimagined by celebrated interior designer, Anna Spiro of Halcyon House fame.
Described as an end-to-end accommodation experience, bon Sol epitomises beachside luxe and offers an upscale beach stay unlike anything we have seen on the Gold Coast.
The exterior of the orange brick 1960s-style block is deceiving – once inside, it's difficult not to be charmed by this romantic, 60s-inspired oasis space.
In true Spiro style, there is an inspiring mix of colours and textures, custom-made furnishings and bespoke art works and wallpaper.
"I was determined to "work with the spaces I had" and preserve the 60s/70s floorplan because it was "perfect" as it was," says Spiro.
"It was also clear that the furniture style would need to align with this period and, of course, be comfortable. Then the creative process turned to interpreting and integrating the unique coastal landscape of Burleigh Heads into the interior design.
There are two bedrooms including the master bedroom, which has ocean views and an ensuite with
mosaic tiles and Perrin & Rowe brass tap wear and hotel-style amenities.
In the summer months, bon Sol offers a beach club service where a concierge can set up chairs and umbrellas and a cool box with drinks across the road on the beautiful Burleigh Beach.
Did someone say staycation?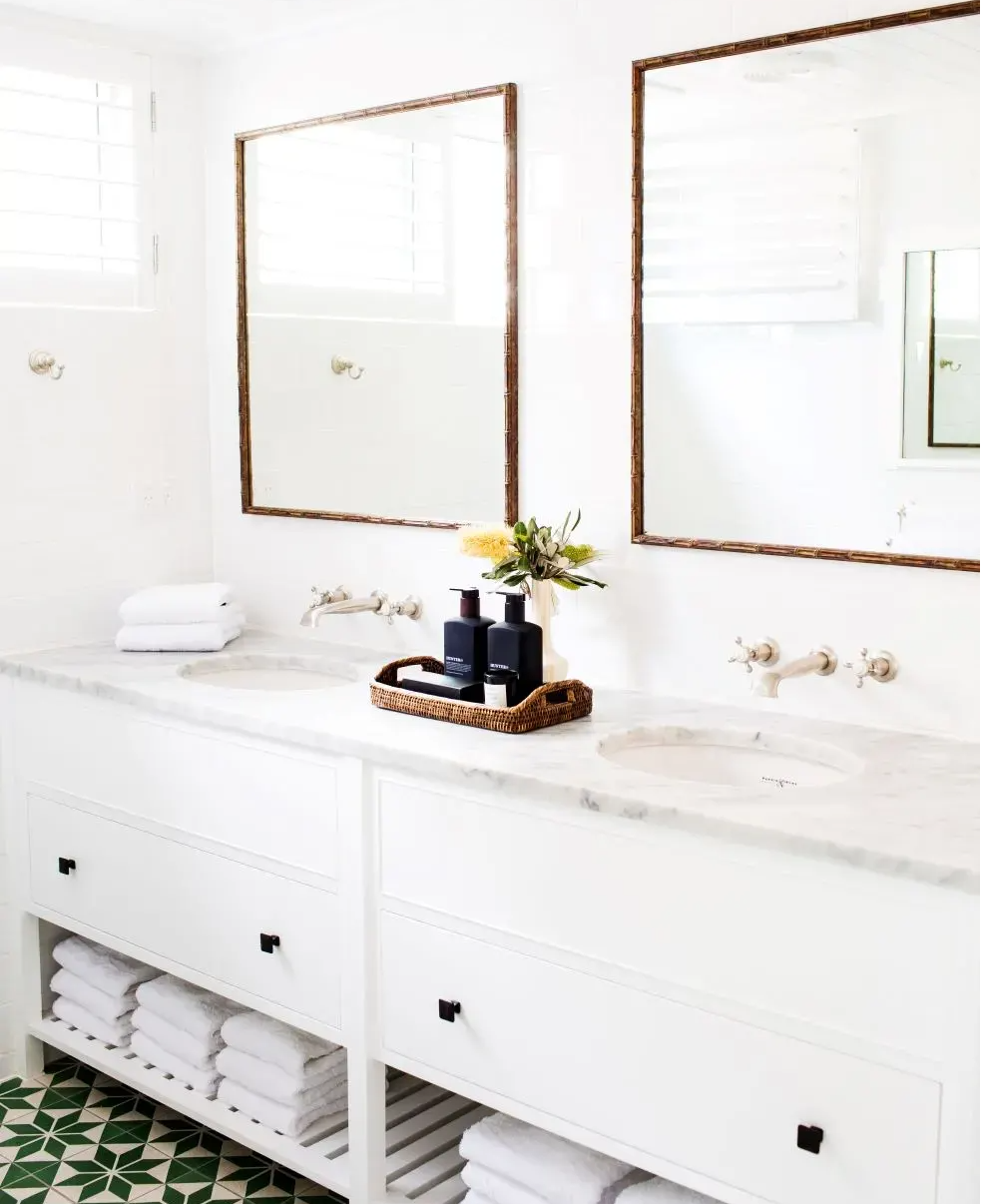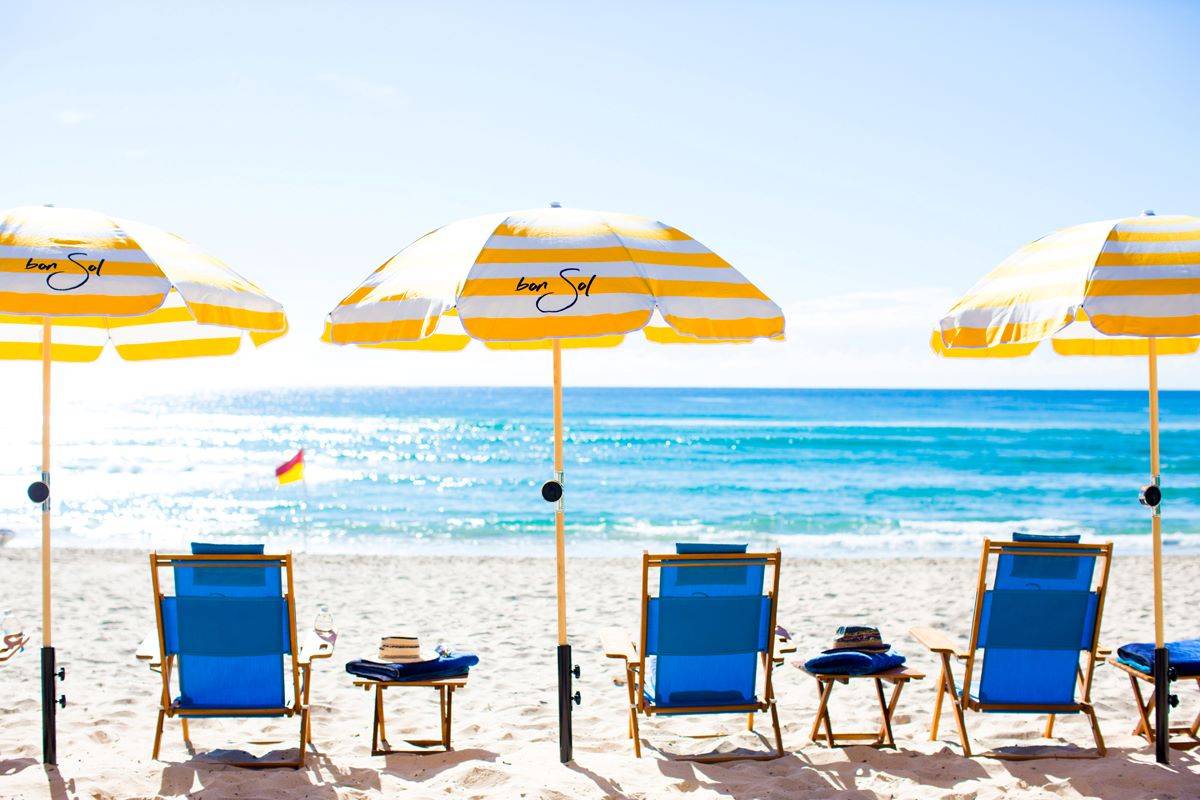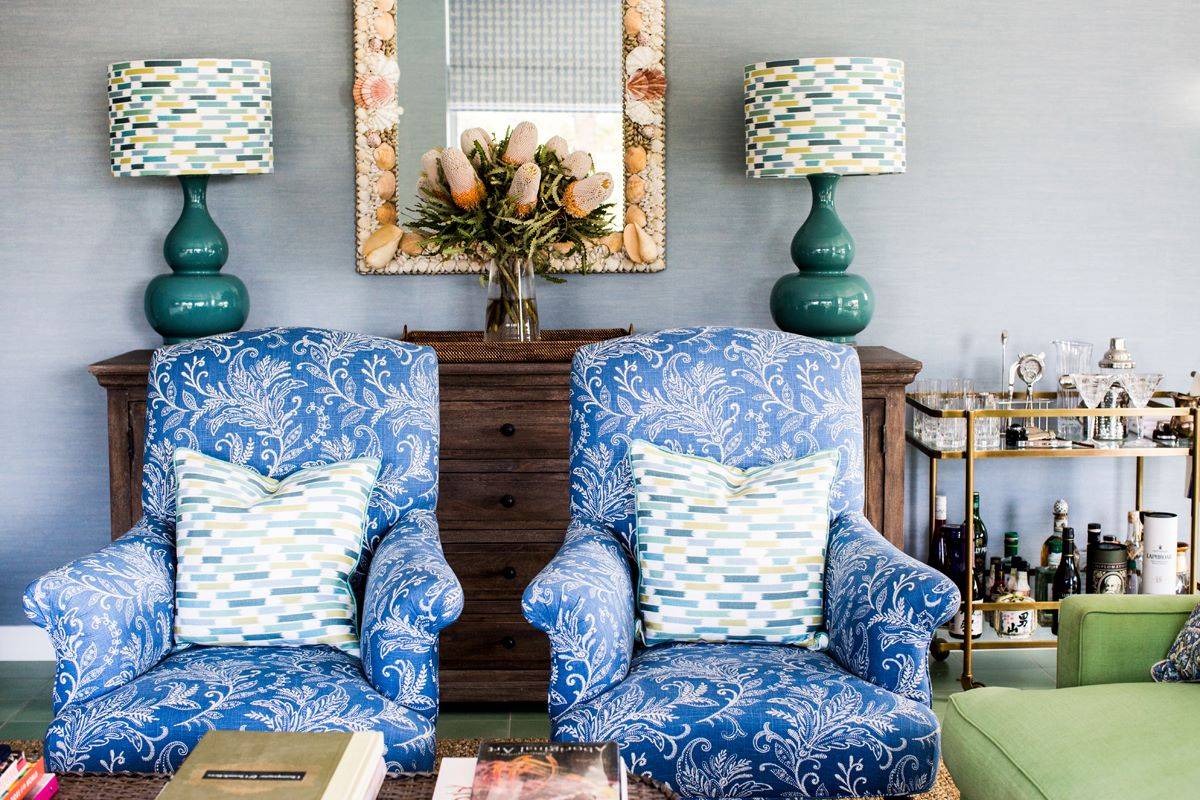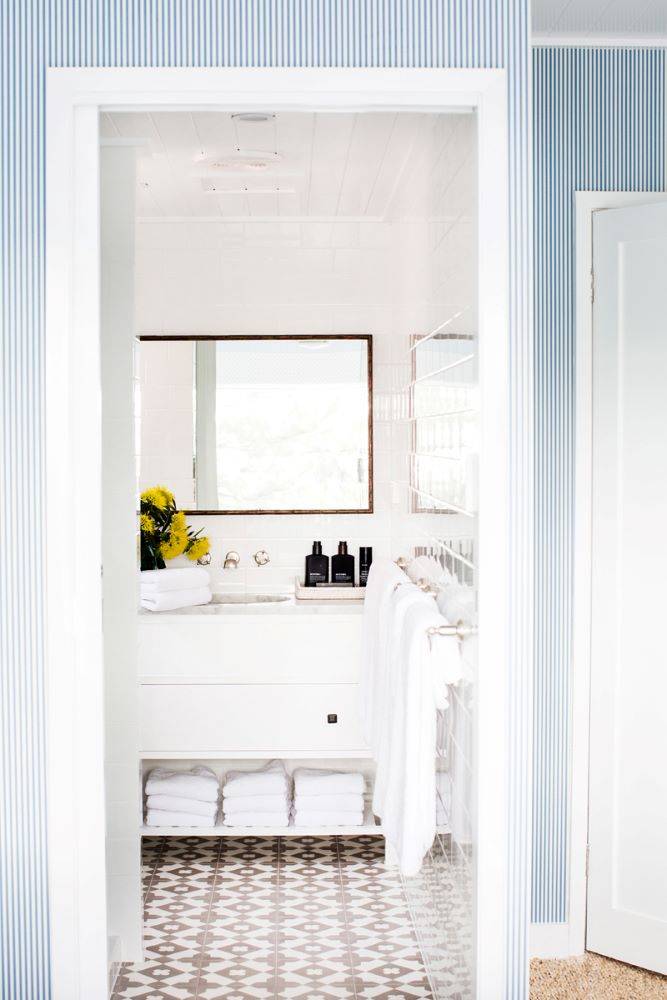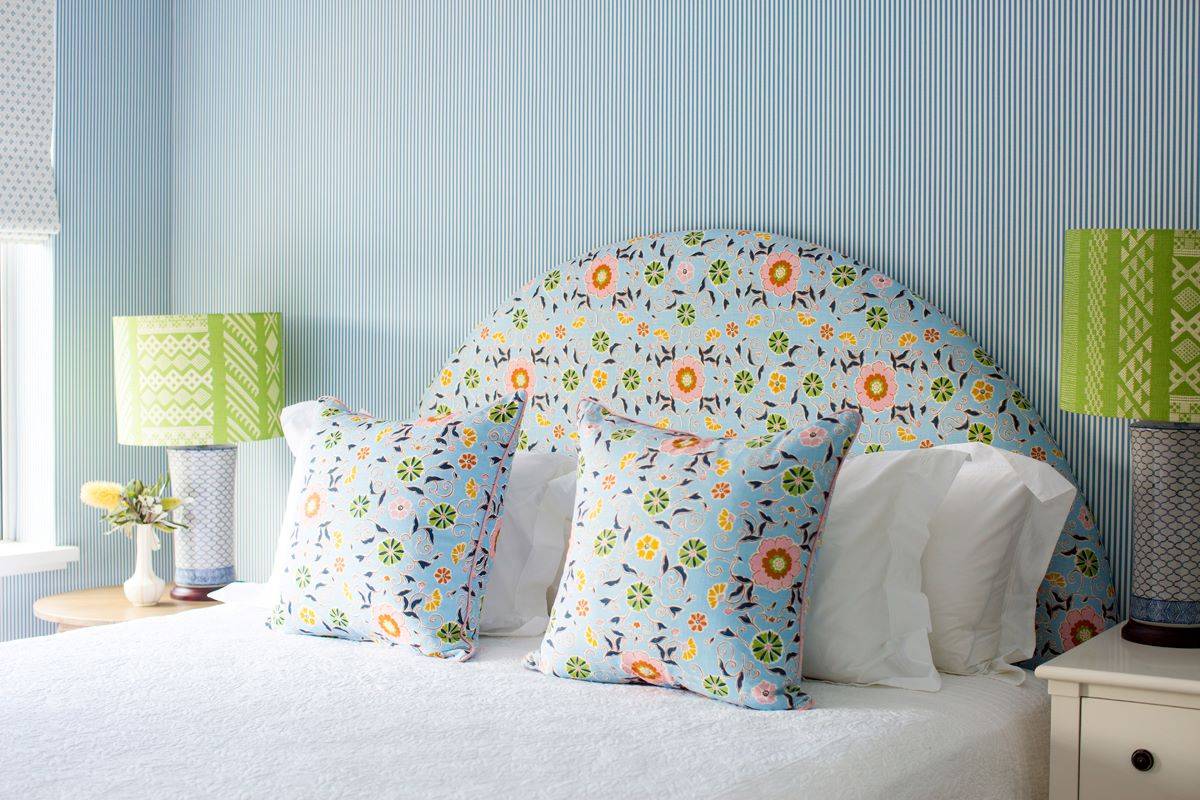 "It was about the right combination of fabrics to allow the interior scheme to reflect the beauty of Burleigh Heads," says Spiro. "I was also able to incorporate into the bon Sol scheme some of my own textiles from my first collection "Laniki" (inspired by Laniki beach in Hawaii)."
— Anna Spiro
Author Amy Mills / Category Architecture / Published: Sep-29-2020
Inside the Dragonfly House