INSPIRING SPACES: EDDY + WOLFF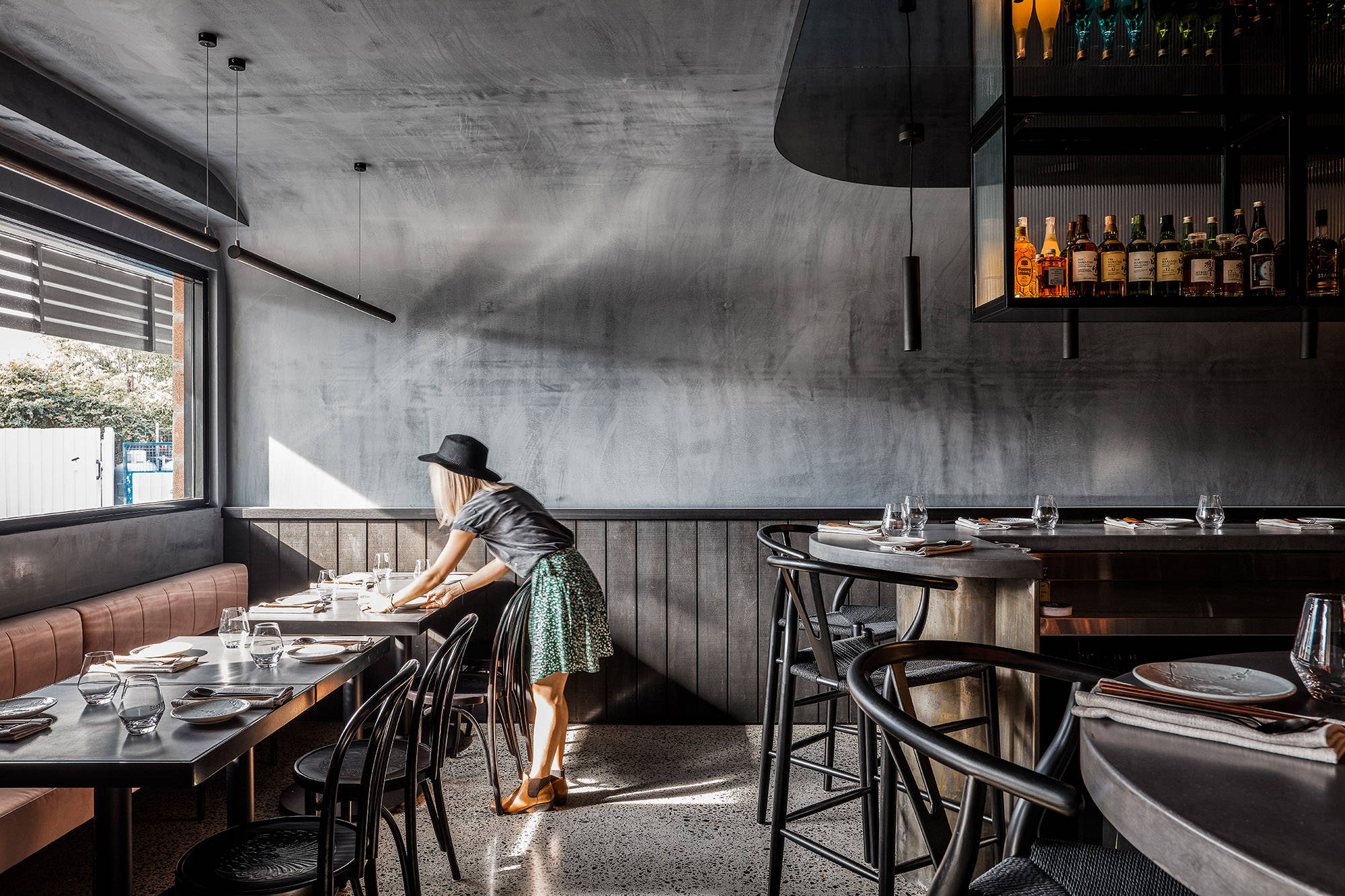 INSPIRING SPACES: EDDY + WOLFF
Author Amy Mills / Published: Apr-16-2020
It's no secret the Gold Coast's culinary scene is exploding with so many quality restaurants and bars that would hold their own against those in larger, more cosmopolitan cities.
What we love even more is when restaurant and bar architecture and interior design matches the top-notch cuisine and cocktails.
Such is the case at Gold Coast hidden gem, Eddy + Wolff, a cosy 22-seat Asian-inspired bar and restaurant tucked away at Robina.
We had the pleasure of working with owners Thao and Vien Nguyen and designer Khoa Nguyen from Brisbane-based Design Poets on the striking bespoke main bar bench top - measuring 3450 x 450 x 50mm 1100 x 600 x 50mm [curved end] - and four tabletops for booth seating areas - measuring 700 x 600 x 20mm - which were all handcrafted in our Dark Charcoal hue.
If you love food and appreciate considered design, we strongly suggest you head to this modern eatery, pronto!
We chatted with the talented duo about the Eddy + Wolff story, architectural concrete, design and where they dine when they - finally - take some well-deserved time out.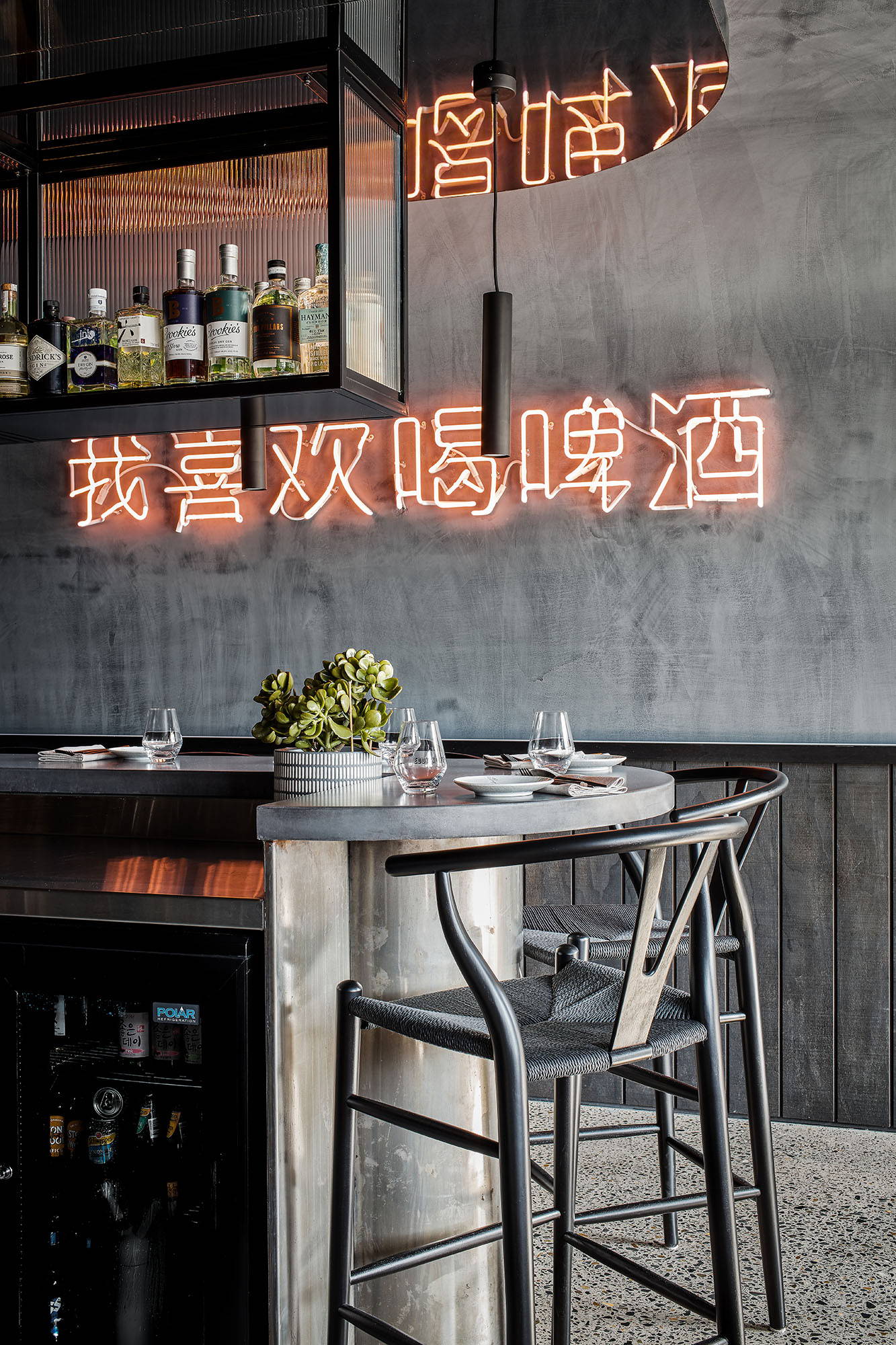 ---
CAN YOU TELL US A LITTLE BIT ABOUT THE BEGINNINGS OF EDDY + WOLFF?
Eddy and Wolff is the space we dreamt about for the Gold Coast food scene. Cosy and intimate while also inviting to all who are willing to try new things with a promise to push the boundaries of the Australian flavour palate. So essentially, we won't hold back on the true flavours of each dish. The name of our restaurant came from the streets we lived on as children right up until we moved to the Coast in 2002.
WE ADORE THE DESIGN JUST AS MUCH AS THE FOOD! WHY DID YOU OPT TO WORK WITH DESIGN POETS?
Khoa Nguyen from Design Poets is a close friend of ours, having made a name for himself as a designer for major shopping centres. We knew this project would be great for the both of us as he had never designed for such a small restaurant before. He executed everything perfectly - even though my ideas were plentiful enough to test his patience. We absolutely adore him!
WE LOVE THE MIXTURE OF SOFT CURVES WITH DARKER TIMBER AND, OF COURSE, CONCRETE. WHY DID YOU DECIDE TO INCORPORATE ARCHITECTURAL CONCRETE INTO THE SPACE?
We have always loved concrete and the look of it was perfect for our brief, which was dark and moody. With such a small space, architectural concrete was the most flexible and design-friendly for us.
WHAT ARE SOME OF YOUR FAVOURITE FEATURES WITHIN THE SPACE?
All of the concrete features - from bar top to tabletops and our wall and curved ceiling corners. Of course, I also love our pink neon light in Chinese characters that says, "I like drinking beer."
YOU OBVIOUSLY HAVE A KEEN EYE FOR DESIGN AND INTERIORS. WHERE DO YOU PERSONALLY SHOP FOR HOMEWARES?
I am quite a minimalistic person so I'm very picky and indecisive when it comes to homewares. Anything from Byron Bay or bringing a few special items back from Bali is my go-to.
ANY FAVOURITE LOCAL SUPPLIERS OR BUSINESSES, ASIDE FROM CONCRETE NATION?
Max from Queensland Neon, Mark from CSF Shopfitting, Stayc from Bona Fide Design Co, Andy from Andy Macpherson Studio, Malcolm from Syndicate Plumbing and Travis from Platinum Electrical.
WHO OR WHAT INSPIRES YOU CREATIVELY?
What inspires us is our desire to show people what Asian food is all about, which is the real flavour balance and how we like to eat it at home. We are authentic in our approach while serving it in a space that makes our guests feel like they are far from home. It's up to their own interpretation as to which South East Asian country they're reminiscent of.
THE RESTAURANT SCENE HAS EXPLODED ON THE GOLD COAST IN RECENT YEARS. WHAT IS YOUR SIGNATURE DISH AND COCKTAIL?
At the moment, I'd have to say the Spanner Crab and Lobster Croquette, using your hands to wrap it in gem lettuce and an array of Asian herbs. The sauce Mam Nem, a Vietnamese specialty which you'd only find if you were invited to dinner at our place, is a fermented shrimp, pineapple, garlic and whole lime sauce! It's a definite flavour explosion.
Our signature cocktail is the Pho-groni, which is a marriage made in heaven of our two favourite things, Pho and Negroni. We also use Archie Rose gin, Campari and Dolin Rouge vermouth with our secret Pho herbs and spices. It infuses all together until it tastes perfect.
Take a tour of this inspiring space below.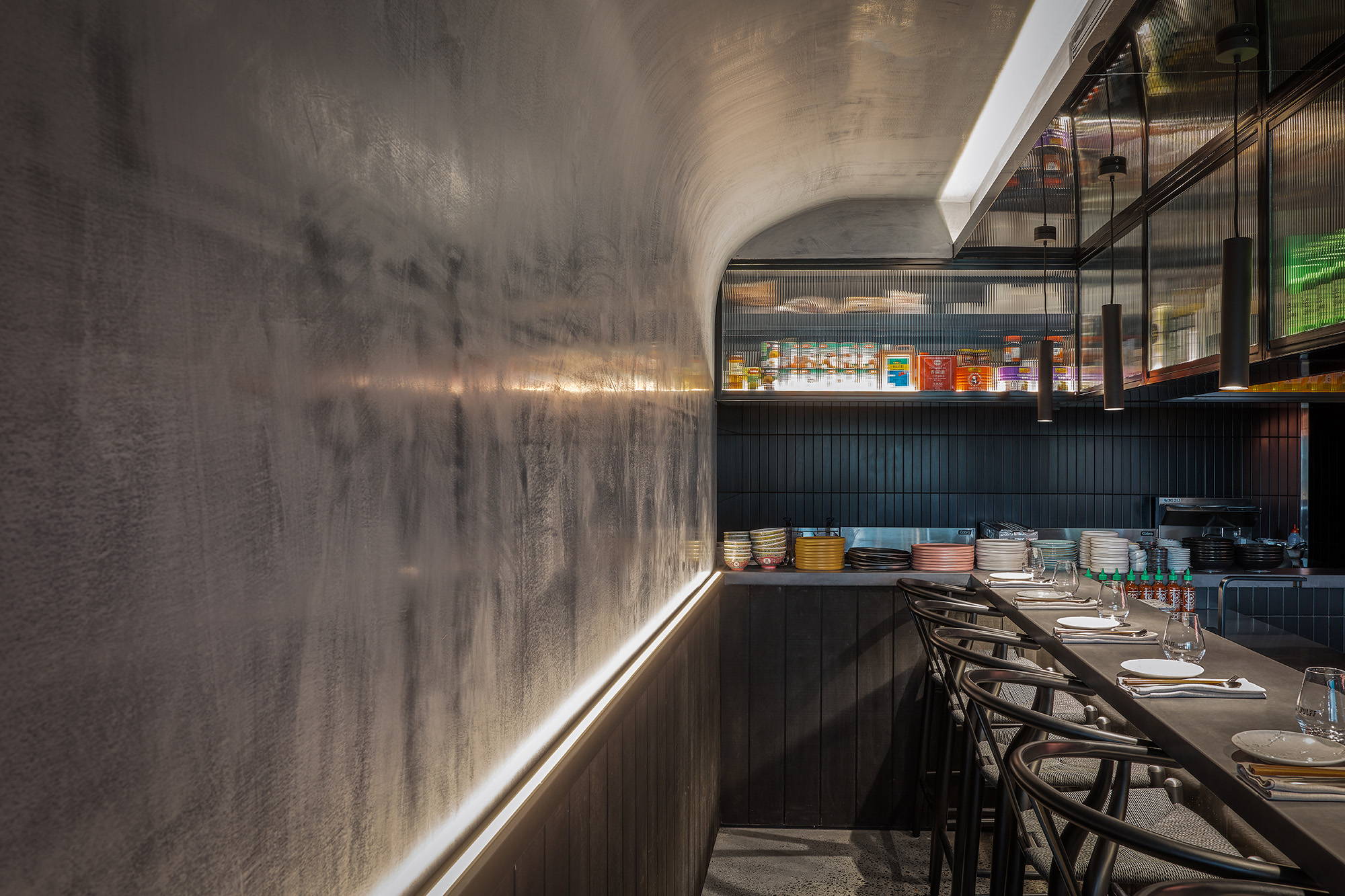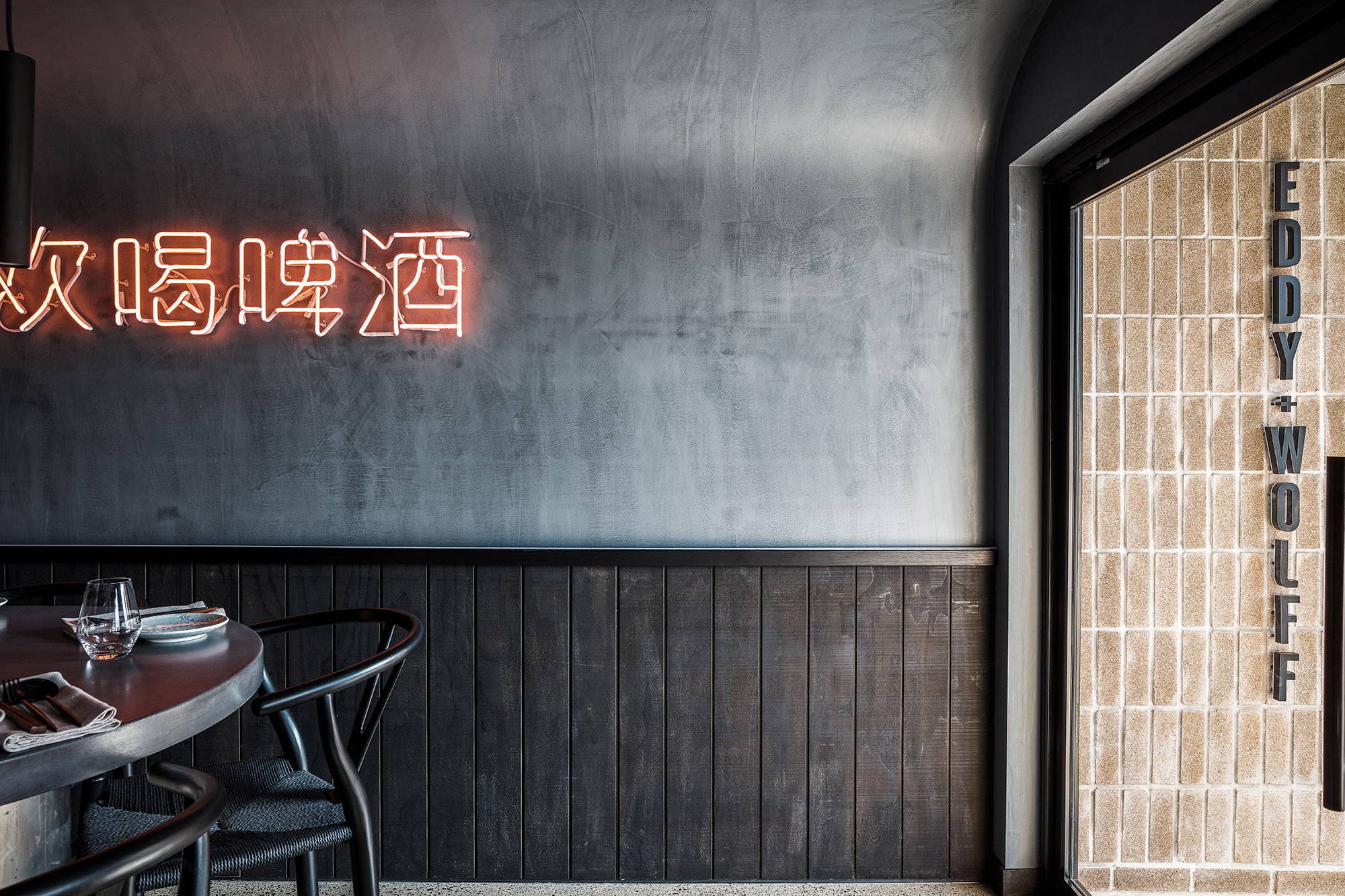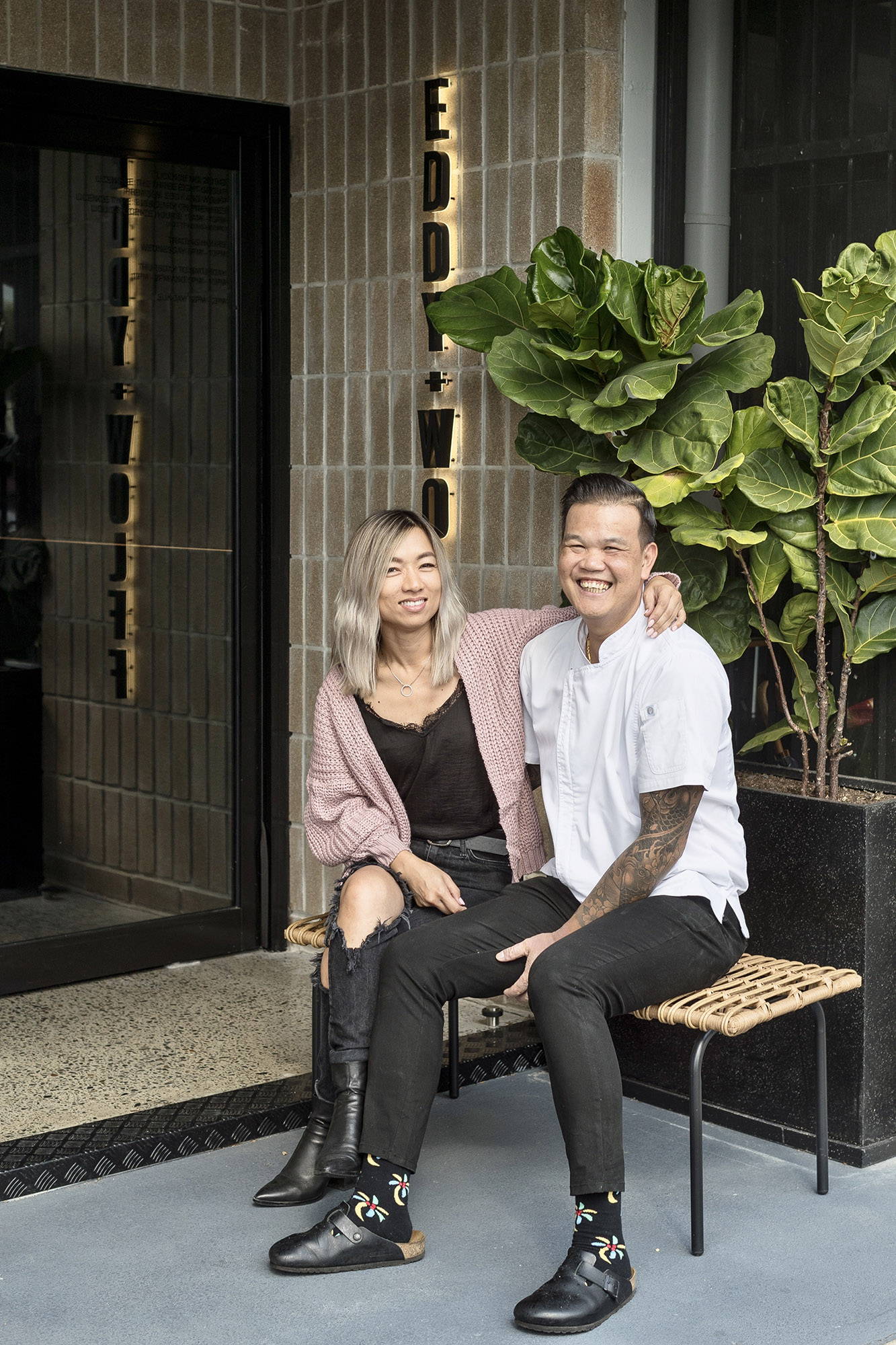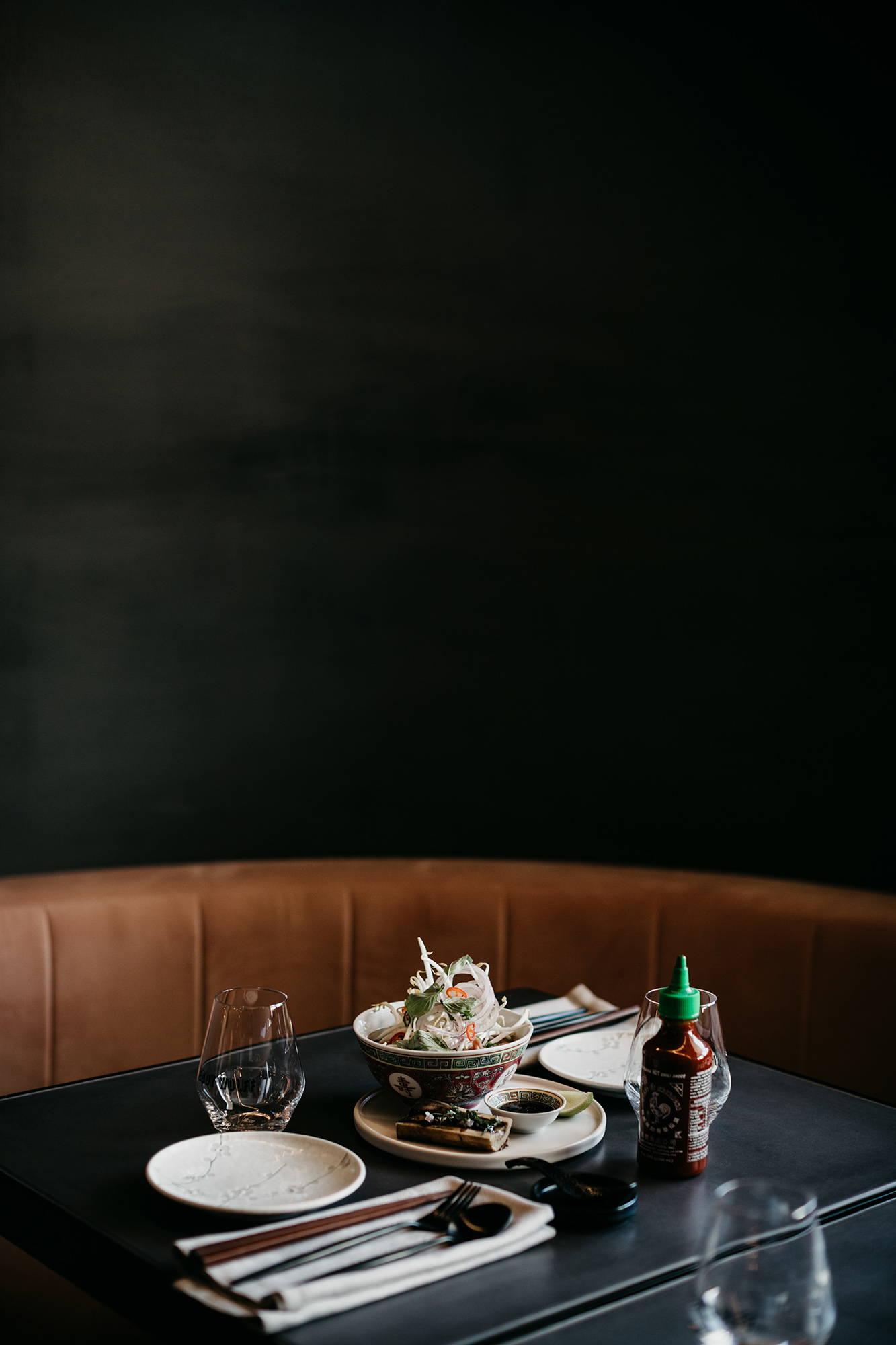 PHOTOGRAPHER: Andy Macpherson
Author Amy Mills / Published: Feb-27-2020