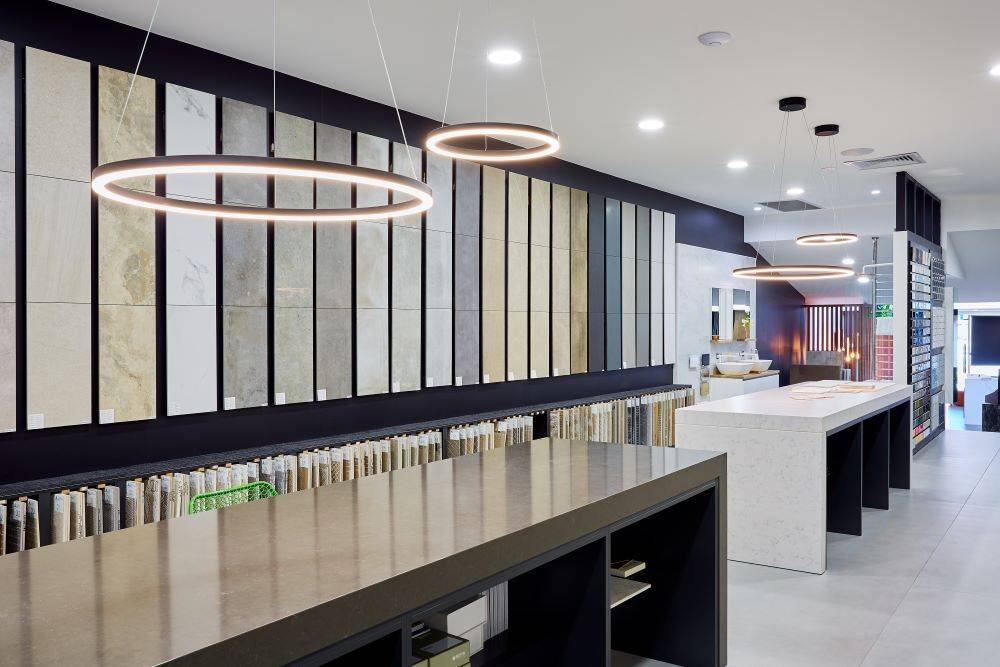 Author Amy Mills / Category Architecture / Published: Aug-31-2020
It is so important to us here at Concrete Nation to work with select suppliers who offer a diverse range of high-quality, world-class products as well as intuitive, attentive service.
Such is the case with Amalfi Tiles.
If you're not familiar with this family-owned and operated business, which is an institution for design lovers, architects, interior designers and renovators in Sydney's Eastern Suburbs, allow us to introduce you!
We chatted with the Amalfi Tiles team about architectural concrete, their professional point of difference and the most inspiring project they've worked on.
Can you tell our clients about Amalfi Tiles?
Amalfi Tiles, previously known as Cass Tiles, has been servicing the Eastern Suburbs selling tiles and tiling supplies for more than 50 years.
Cass Tiles was then bought by Jonathan, the current owner, and rebranded Amalfi Tiles in 2010. We pride ourselves on being able to offer the building and design industry a range of tiles, stone and bathroom accessories.
Being a family-owned business, we guarantee service like no other. Our trade centre is the heart of our business and provides tilers and builders with adhesive, grouts, self-levelling, waterproofing, grate and tile education. Education for our clients and tradies is the key component to separating us from our competition. Today, Amalfi is all about offering a variety of services tailored to our client's requirements, which means we design and supply anything tile-related.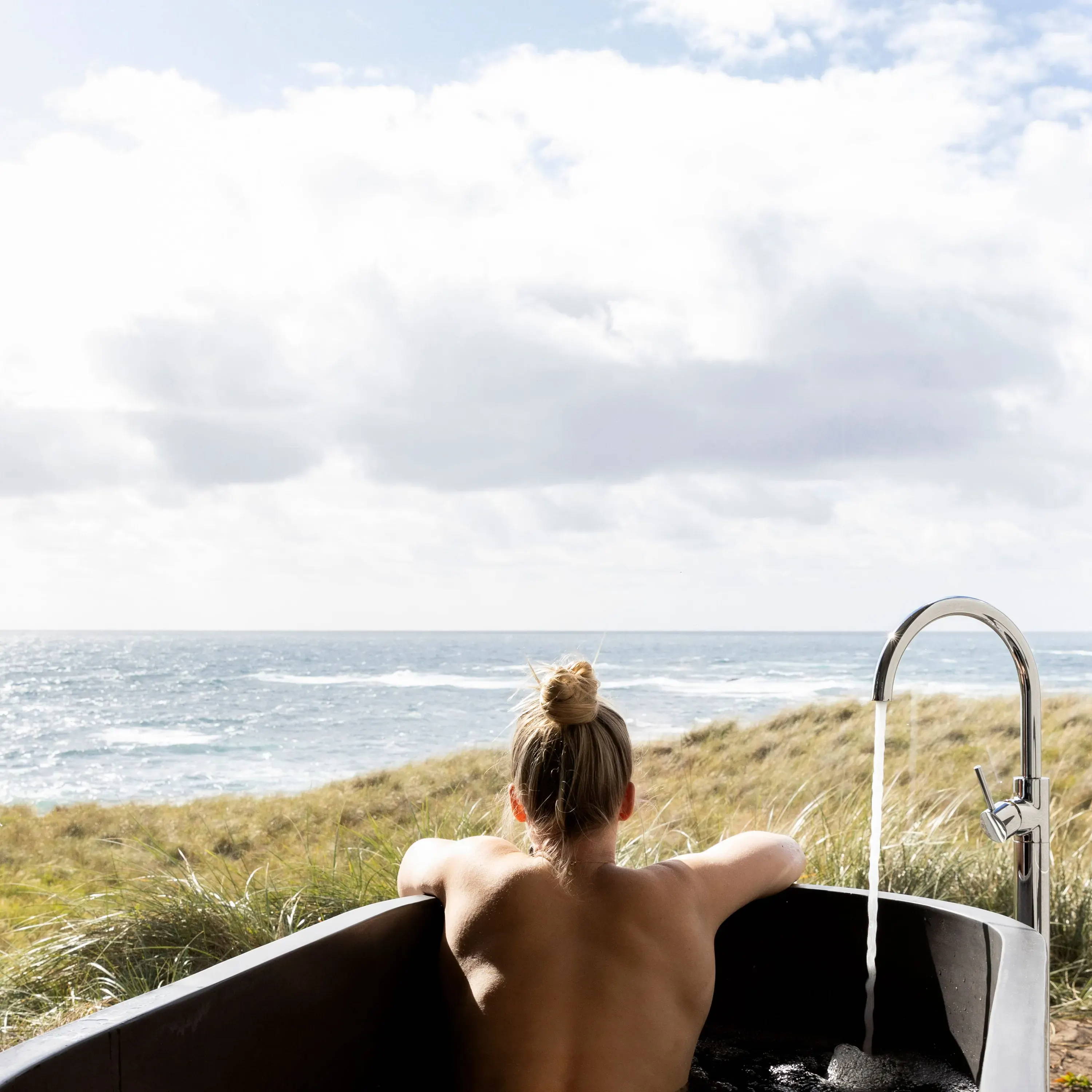 Who is the Amalfi Tiles client?
The Amalfi Tiles client is wide reaching; we service mums and dads doing a home renovation or new build, we work closely with interior designers and architects and we also service our local tilers.
We pride ourselves on not only the quality and variety of products we offer, but most importantly, we pride ourselves on the individual service we provide to each and every customer who enters our studio.
What are your thoughts on architectural concrete and why did you want to work with Concrete Nation?
We love architectural concrete for its versatility and durability. We love working with Concrete Nation not only for their ethical practices and fabulous team but their products are individual pieces of art for our clients' bathrooms. Our clients love how hard-wearing the product is and how Concrete Nation have such an extensive array of styles and colours to choose from.
We would have to say the best-selling Concrete Nation product is the Halo Basin. We love this basin so much, we have used it multiple times and also in our own home.
Concrete Nation products can be weaved into most of the homes, commercial sites and developments we supply for as the pieces work in work with most styles and palettes.
— Jonathan Tsoupis, Amalfi Tiles
What are some of the most inspiring projects/homes you've worked on?
Amalfi Tiles had a great opportunity to work with the owners of Kittawa Lodge, and were trusted with our knowledge in design. The property consisted of several pod style lodges, the perfect retreat set on Australia's very own King Island in Tasmania. With a gorgeous natural setting and high-end contemporary finishes internally, Amalfi saw this as a perfect opportunity to specify the Concreate Nation Oasis bath in dark charcoal. We also designed and supplied our custom-made vanities by Rifco accompanied with the Concrete Nation Halo Basin. Our wide steel 1200 x1200 format tiles were the perfect tiles for the main floor coverings on this project imported directly from Italy.
Inside a stylish seaside abode
Author Amy Mills / Category Architecture / Published: Aug-06-2020