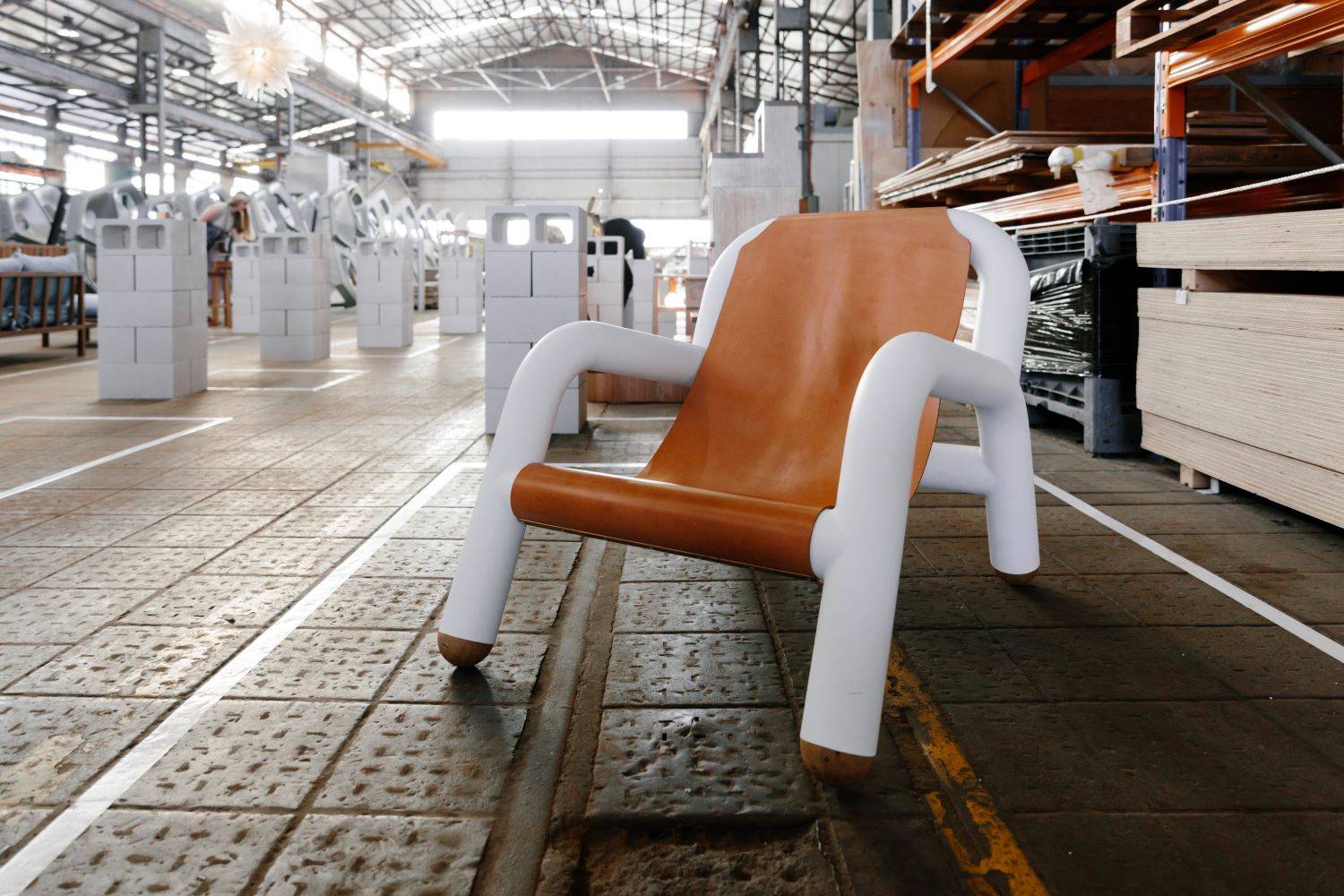 Author Amy Mills / Category Architecture / Published: Feb-11-2021
It was love at first sight when we spied CJ Anderson's Soigne Chair sitting pretty in the showroom of our Gold Coast retailer, Three Balls Red.
We were even more thrilled to discover the designer was not only from Australia but also from CN's hometown of the Gold Coast, Queensland, and was as humble as he is talented.
The Soigne also caught the discerning eye of international tastemakers who invited him to show the piece at Milan Design Week as part of the Local Design exhibition, which showcased the work of up-and-coming Australian designers.
We have a very exciting collaboration with CJ in the pipeline so we thought we'd catch up with him to chat about his design influences, the creative process and his new project.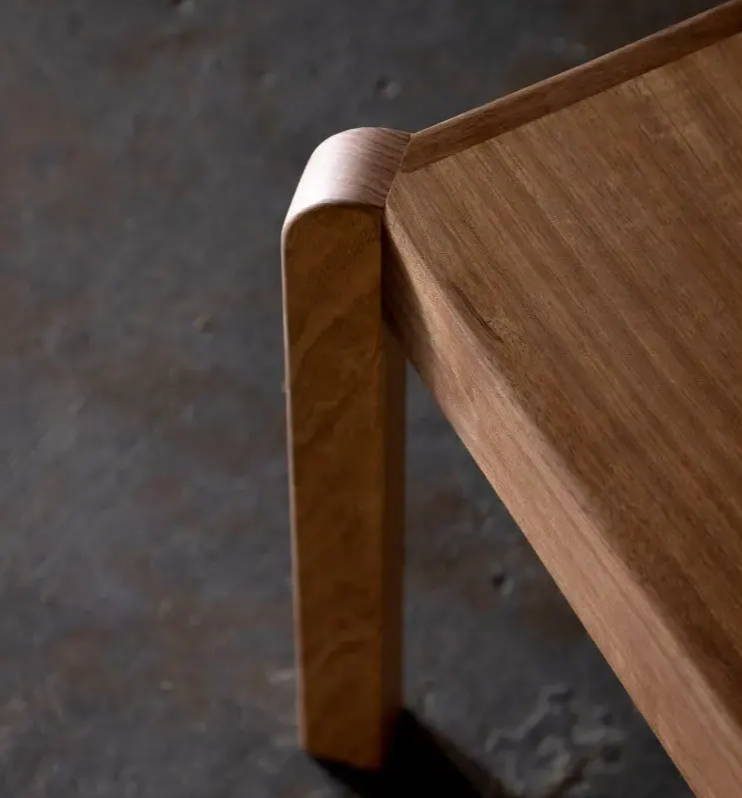 We tell anyone who will listen about the incredible pool of talent on the Gold Coast, yourself included. For those who do not know, how would you describe your personal design aesthetic?
Playful yet refined exploring an objects relationship to scale.
You grew up around manufacturing – your father crafted custom motorcycles – so in your mind did you always want to pursue a career in manufacturing or design?
I always had a mindset to work in business for some reason growing up, going full circle I have worked in finance but always had an urge to have a creative career. After getting to a point in my finance career I realised pursuing a creative life was really what I needed, and through trial and error found furniture while studying design at university.
Growing up around a workshop has definitely helped form the materials and processes I work with.
What are your main influences when conceiving a piece of work?
I have two main influences when conceiving new work. Typically, I will have a form floating around in my mind which I try and rationalize through sketching or 3D modelling and give it function during the process.
I also tend to follow process and material, for me pushing the manufacturing capabilities of a project or doing things new ways really works.
Your designs are created using both traditional craftsmanship and digital manufacturing. What comes first – the materials or the design?
It is a bit of an amalgamation of the two, one informs the other. I typically have a form in my mind that I convert to a particular material that I know how to form or process.
I do also try and challenge myself by working with materials I have not previously, and let the material guide the form outcome.
When you embark on a new project, how do you begin the process?
The process comes somewhat in a natural form, I usually have several designs swirling in my head and on paper. I then jump into 3D modelling to do a quick visual check to see how the form feels, this is normally the point of moving forward or putting the project aside.
More recently I have been moving away from using as much 3D modelling and more in to making maquettes. It is a really cathartic process of having something physical and shaping the desired model with your hands.
"I am just trying to put my personality into everything I create and have fun with it."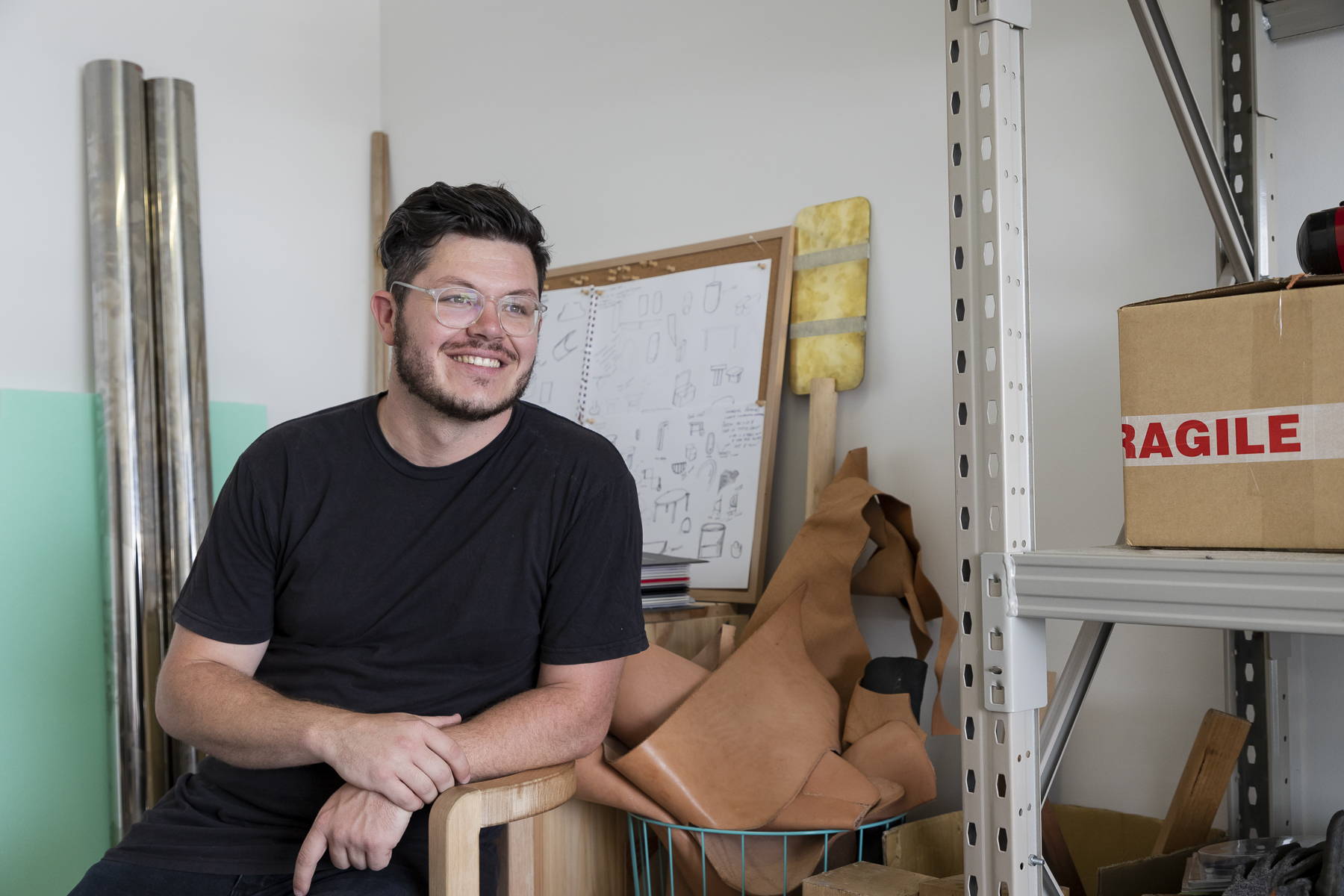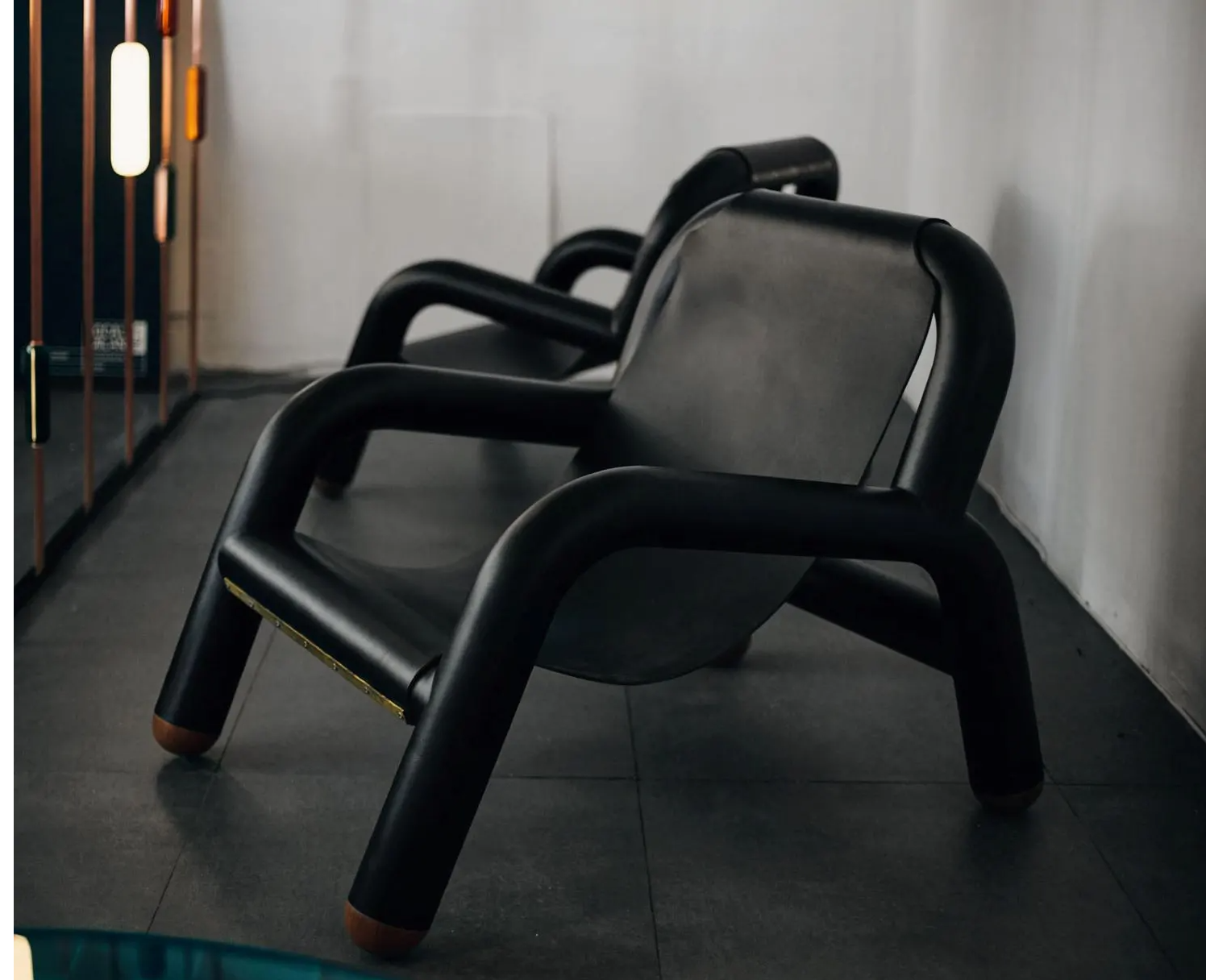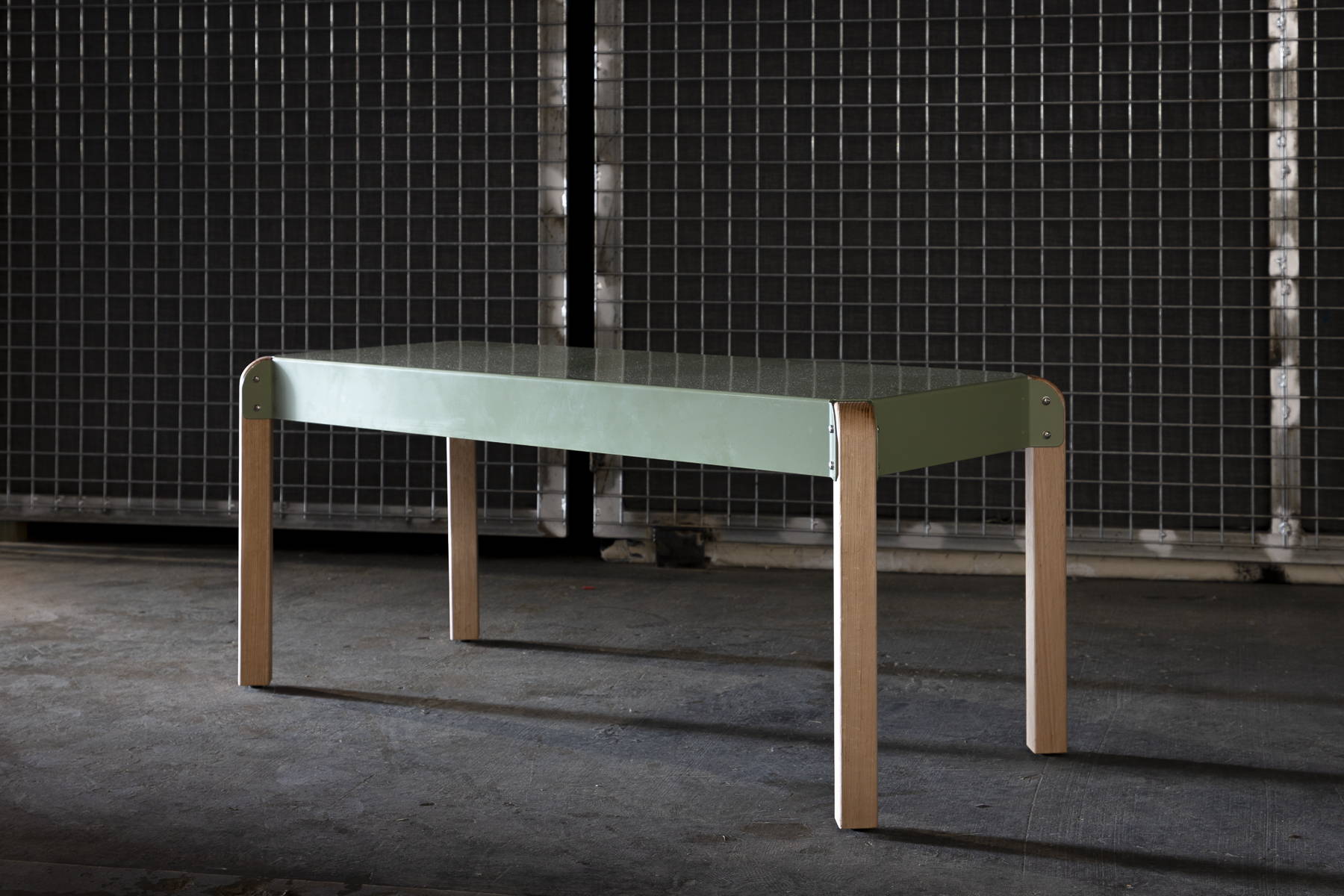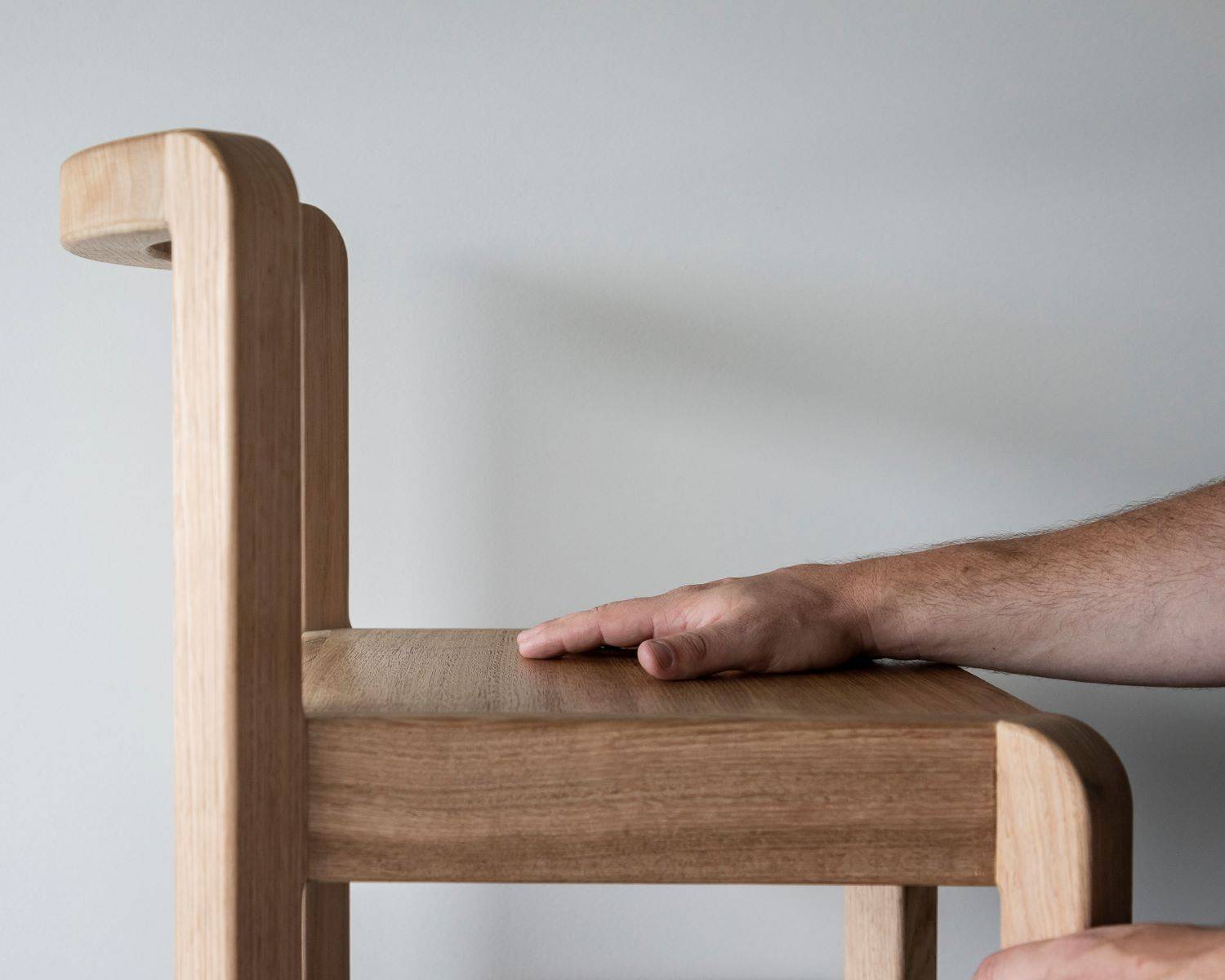 You were invited to show your Soigne chair at Milan Design Week. What an incredible way to make your debut as a designer! What was a highlight for you?
There really wasn't one highlight, it was all really a highlight being in the mecca of the design world!
The biggest highlight was being able to show with some of the top designers Australia has to offer on a global stage. I was fortunate enough to make some great friendships while there.
It was also quite surreal seeing the world of furniture, lighting and objects in one place.
We really feel, globally, there is currently a renewed appreciation for thoughtful design and handcrafted objects. Would you agree and if so, why do you think this is so?
I definitely think there is, I think people are becoming more aware of how and where their objects are made. I think there is beginning to be a shift of people who are investing in contemporary designers to create pieces for them to be able to hand down to future generations.
"People also seem to be taking on the mantra of "buy once, buy well, buy local."
— CJ Anderson
Do you have any mentors in the design industry, and what has been some of the most valuable advice you have received?
There are too many to name, I have been extremely lucky to get guidance and have some great conversations with quite a few people who I class as leaders in the field of design in Australia.
I think the biggest advice is to find your voice and keep putting one foot in front of the other.
Some creatives who have kindly given me advice throughout my career are Kate Stokes (Coco Flip), Coco Reynolds (Marz Designs), Trent Jansen, Dale Hardiman (Dowel Jones), Tom Fereday.
What makes you unique from other designers/makers?
Design can be quite a serious process of bringing something into the world. I aim to bring a sense of play and challenge the way people see my furniture.
The uniqueness of my style has been from the scale I tend to work in. A lot of my work is derived from the way children view the scale of objects and trying to bring the mindset to adults looking at my designs.
What exciting projects are you working on at the moment?
I have a few on for the year, I am just finishing a commission for the New Gallery being built on the Gold Coast at HOTA. They have commissioned a body of new work for the show opening on May 8th.
I am also currently working on an exciting new product with a close friend and artist Jay Jermyn. We are hoping to have some more news and launch mid-year.
I am also working on an exciting collaboration with Concrete Nation that I hope to be able to share in the coming months...
Introducing RAW By Concrete Nation
Author Amy Mills / Category Architecture / Published: Jan-27-2021