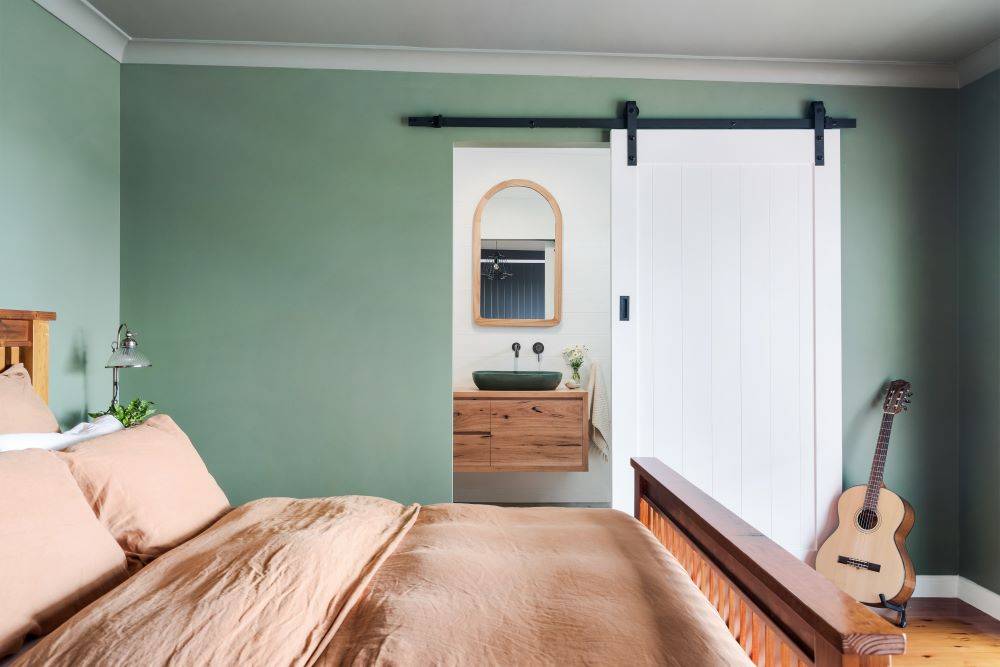 TREND CN LOVED IN 2020: SERENE GREEN
Author Amy Mills / Category Architecture / Published: Dec-30-2020
Yes, 2020 wasn't the kindest year to many of us however when it came to interior trends, the defining colour of the year was undoubtedly soothing.
Green reigned supreme in 2020 with generous helpings of decadent emerald, mint, earthy olive, sage and verdant forest green popping up in bathrooms and kitchens across the globe.
From tiles and cabinetry to wall paint, wallpaper and bath tubs, our clients have been embracing this energising and nature-inspired colour trend.
CN's striking Greenstone hue certainly received some love with a slew of clients opting for our Valencia Bath and our signature concrete basin styles in green, creating a soothing sense of calm in their homes.
"Green is quite simply luscious in the truest sense of the word" David Mottershead, Managing Director of Little Greene told Ideal Home. 'From velvety dark greens to the light and uplifting tones, greens can be used all over the home and have a powerful, restorative quality. Used in home offices, green shades aid contemplation and deep thought."
Our love affair with glorious green shows no sign of diminishing in 2021, with paint experts agreeing homes will be embracing green more than ever next year.
With that in mind, the CN team have highlighted some of our favourite green looks for a dose of home inspiration below.
Top Image: Rebecca Lu for Just In Place
Right: Concrete Nation Valencia Bath in Greenstone for Plumbline NZ
Bottom: Rebecca Lu for Just In Place.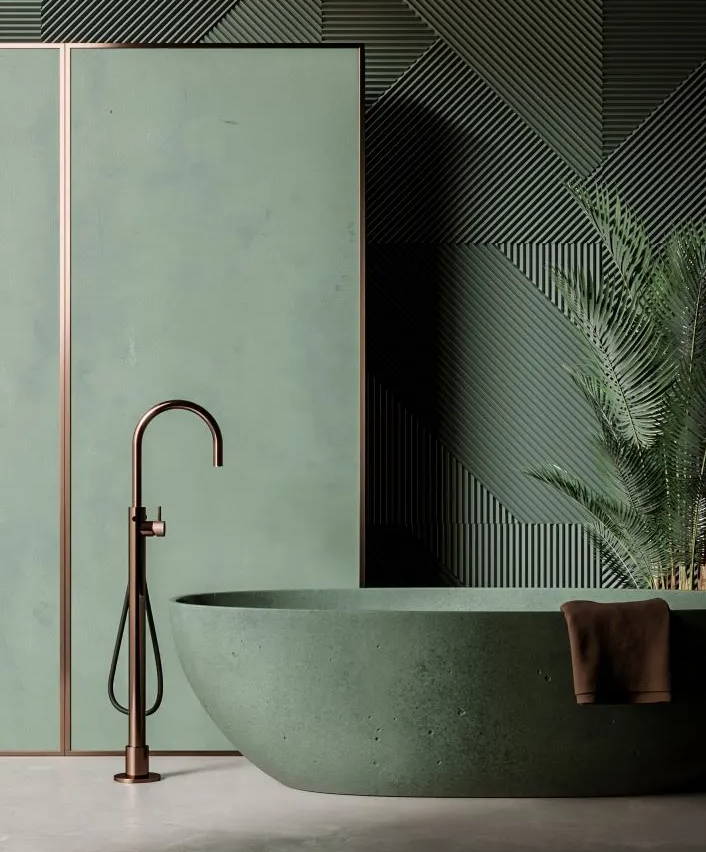 "Bringing the elements of the natural world into our interiors encourages personal growth as well as evoking a feeling of calm," says colour curator, Joa Studholme. ''All greens reinforce our connection to nature and create the perfect welcoming start to the journey through your home."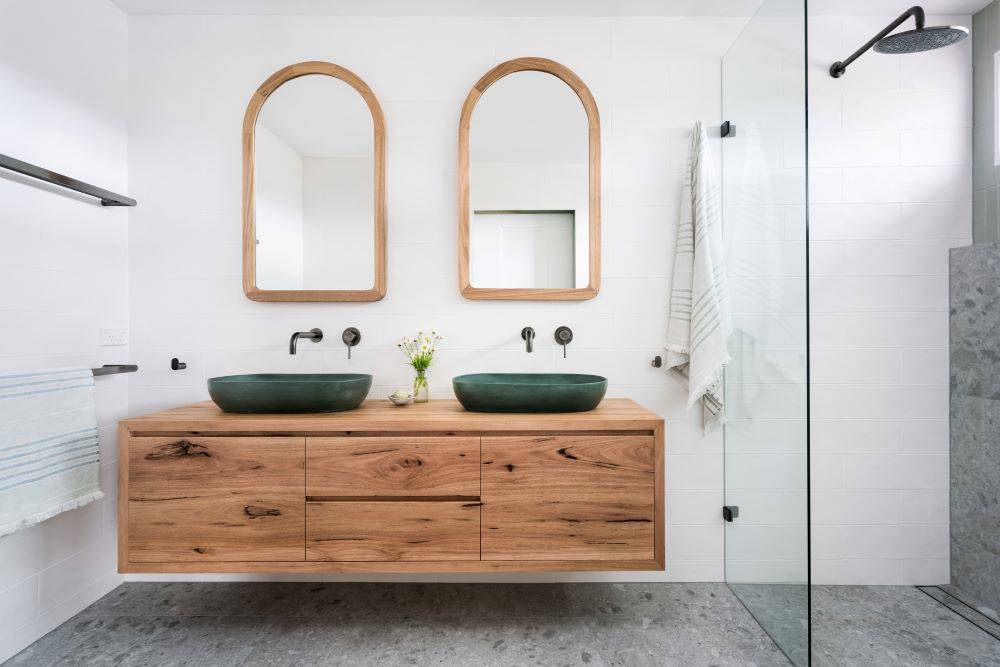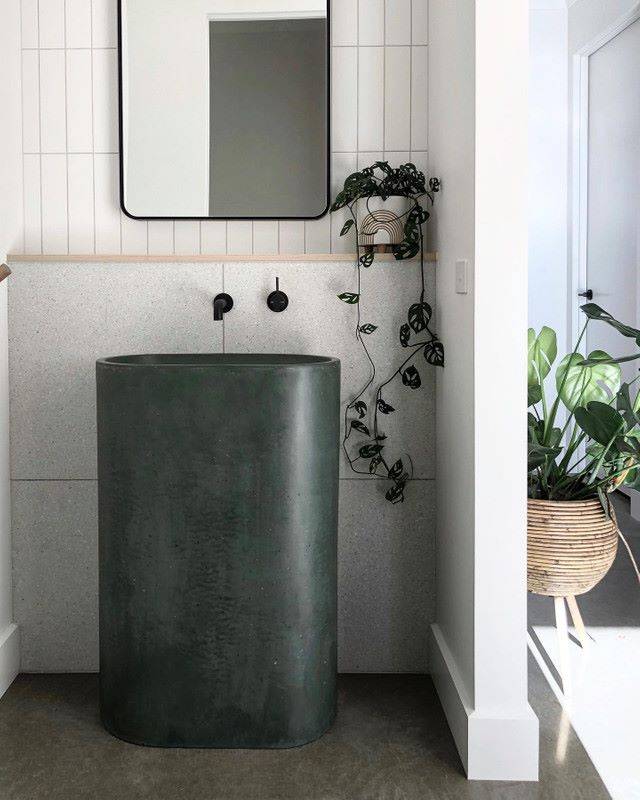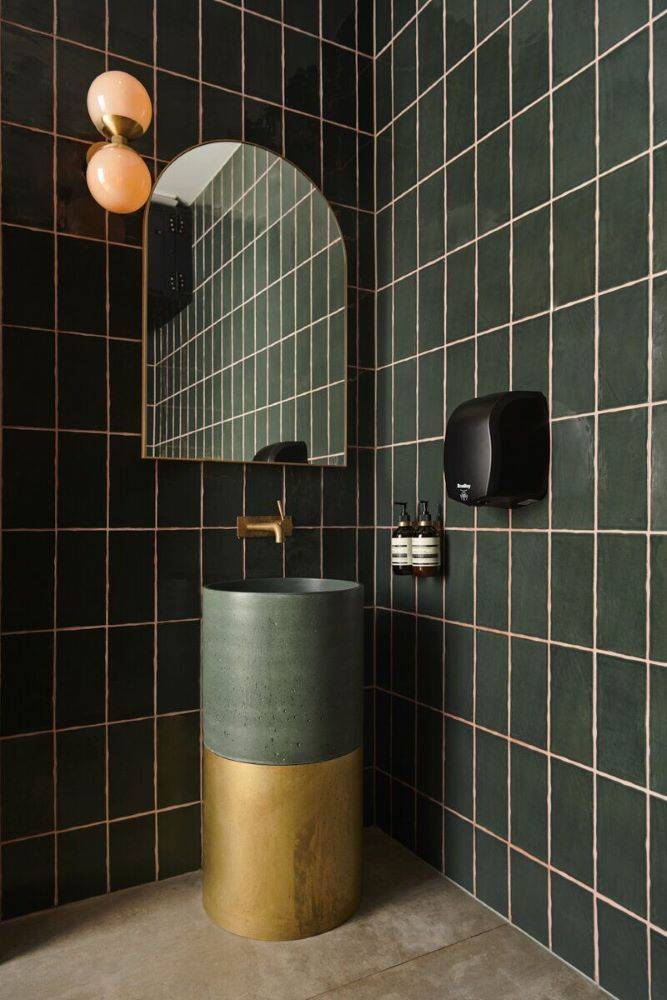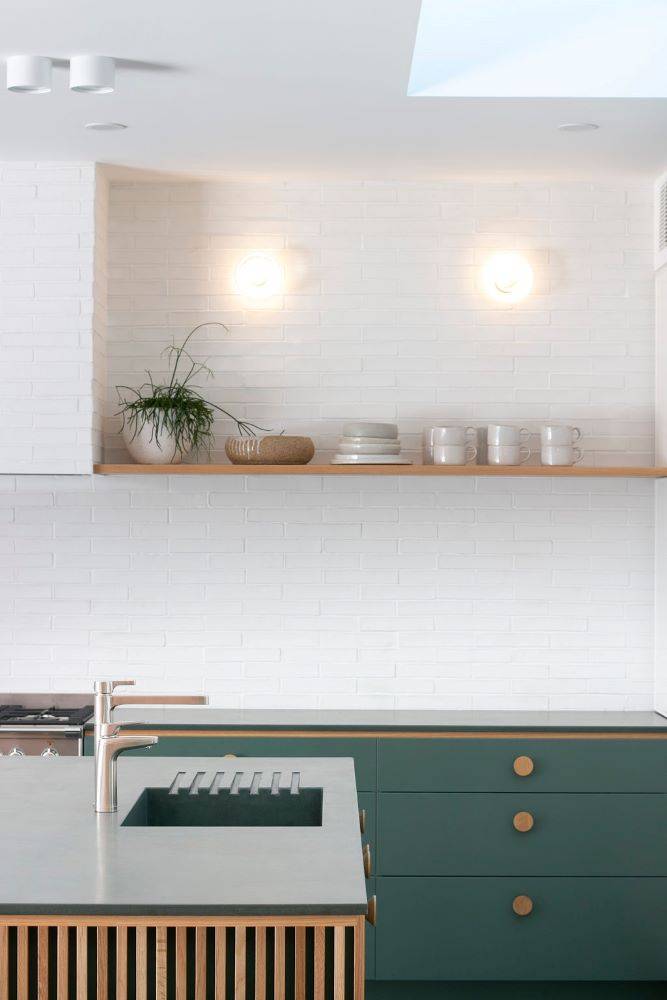 "[Green] can rejuvenate and restore, giving the feeling of being connected to nature and feeling safe and secure."
— Applied colour psychology expert, Karen Haller.
Author Amy Mills / Category Architecture / Published: Dec-17-2020