TRENDS CN LOVES: EARTH TONES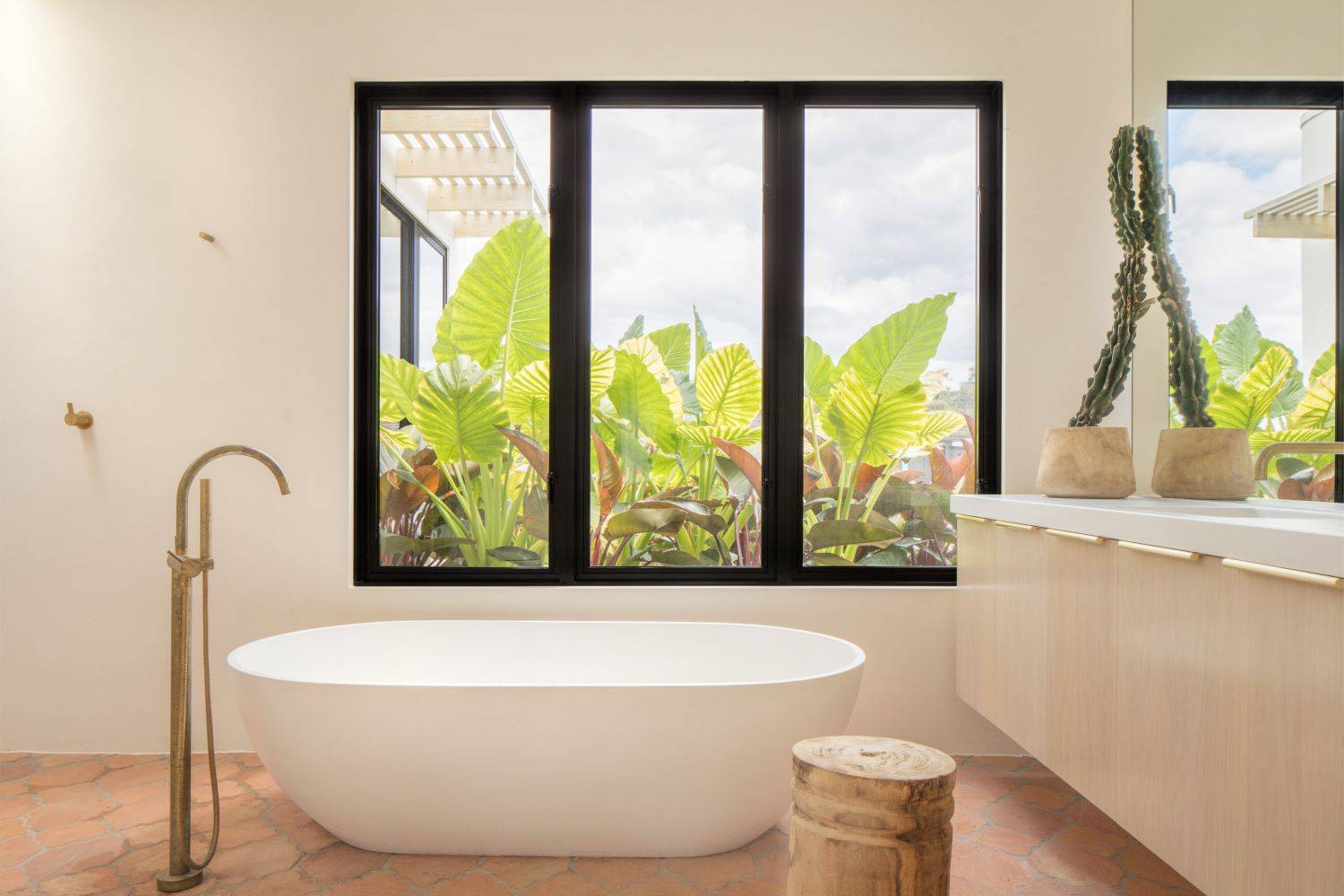 Author Amy Mills / Category Architecture / Published: Feb-25-2021
We knew our new artisanal pieces were something special but we did not anticipate the love our clients across the globe would have for our hand-packed collection, RAW By Concrete Nation.
Our three alluring earth-inspired hues of Clay, Oyster and Stone have also won the hearts of design lovers, architects, designers, builders and renovators.
It is clear that soothing, subdued hues are more appealing than ever as we turn our homes into serene spaces to retreat to in a fast-paced - and increasingly uncertain - world.
From warm browns, sand and taupes to terracotta, clay and nude, calming earth tones and natural materials certainly create a sense of warmth and serenity in the home.
Kelle Howard's dreamy Bajo el Sol Beach House [top image], featuring our Valencia in Snow White, is case in point.
Rose Kiselev from interior architecture and design studio, Studio Yugen, tells Concrete Nation that an increasing amount of clients are wanting calming spaces, and are taking inspiration from the outdoors rather than synthetic colours.
"Last year was a year that has seen unexpected and intense change for everyone, forcing everyone to look at life a little differently and find happiness through other avenues besides travel," Rose tells Concrete Nation.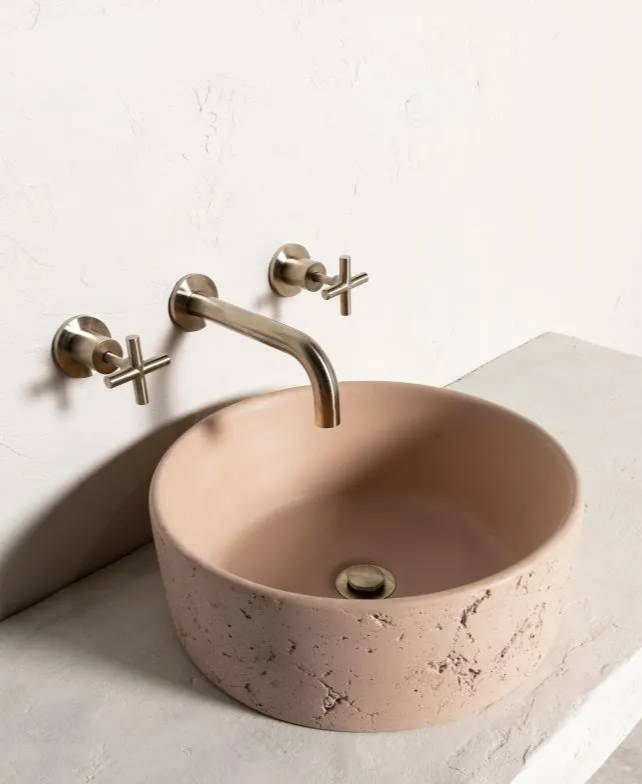 "Thinking from purely a design perspective, we have found that time and time again, client's expectations are shifting largely towards being more conscious of not only how they use their space but also how they feel within their space.
"Since so many of us have been forced to spend so much time at home, this in turn has imposed us all to gain a deeper understanding as to what within their space causes them unease."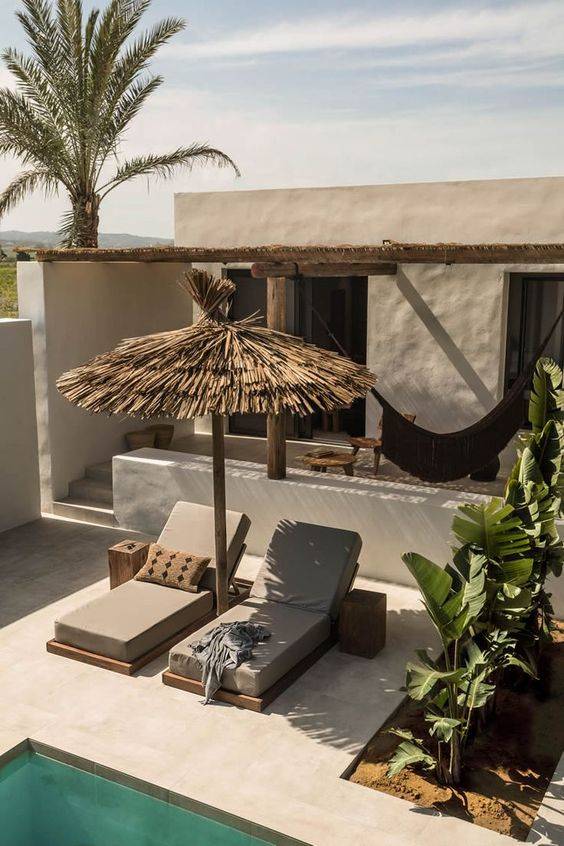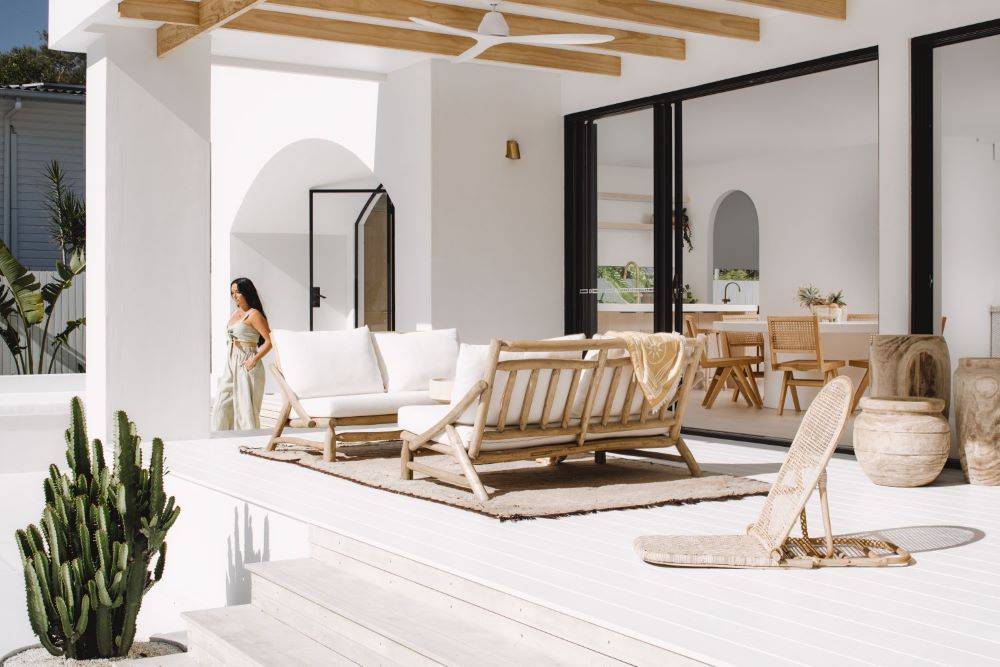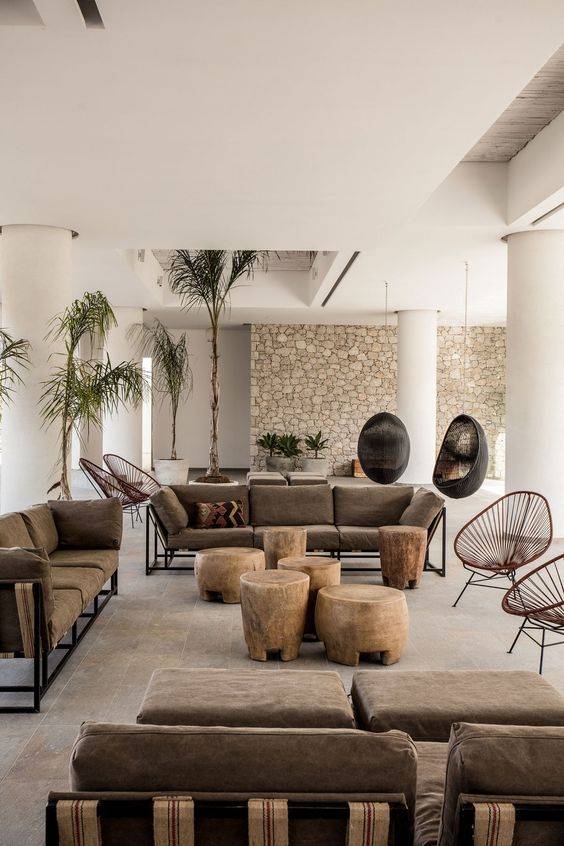 Rose says there are a plethora of ways to incorporate earth tones into the home.
"Being able to introduce fresh, new earth-like block colours into a space used to be something we could only really achieve in fabrics and paints, but now we are so spoilt with choice," she says.
"We are able to introduce these tones into sanitary ware, light fixtures and the likes.
"It is absolutely a game changer. When designing for clients, one word is always in the forefront of conversation - "timeless." Gaining inspiration from our natural environment means that your design choices will never date."
We could not agree more.
Author Amy Mills / Category Architecture / Published: -11 Feb -2021